Located between Villefranche-de-Rouergue and Cordes-sur-Ciel, Najac is one of the "Most Beautiful Villages in France". Dominated by its royal fortress, this charming medieval town overlooks the gorges of the Aveyron.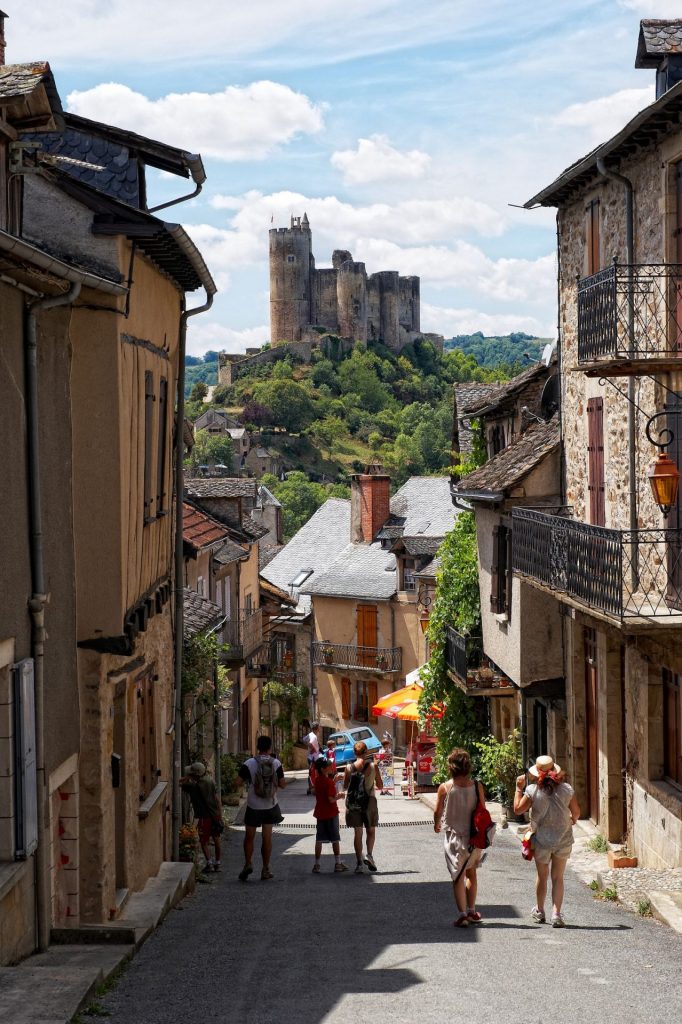 A strategic position in the heart of the Aveyron gorges
On its promontory dominating over 150 meters the gorges of the Aveyron, the village of Najac will surprise you. Since Antiquity, its privileged position has attracted people who came to find refuge there and exploit its natural resources.
Built on a ridge, the village extends over a long main street. At the top, the medieval fortress fits into a wild landscape where water, trees and rocks come together. Faced with this prospect, you will certainly want to draw your camera… and we understand you!
Architecture: witness to a medieval golden age
Stretching over 1,5 kilometers and encircled by a bend in the Aveyron River, Najac is like a sleeping dragon. Its lauze-roofed houses rest on the city like scales on a spine. From the XNUMXth century, the city extended towards the east with its suburbs and its place du Barry, center of the new country house.
During your visit to the village you will be able to see:
la Fountain of the Consuls, carved from a monolithic block in 1344;
la governor's house, Center for Interpretation of the Architecture and Heritage of the Bastides of Rouergue;
la spade gate, defensive element of the first order;
the church of Saint John the Evangelist, whose massiveness and dimensions impress.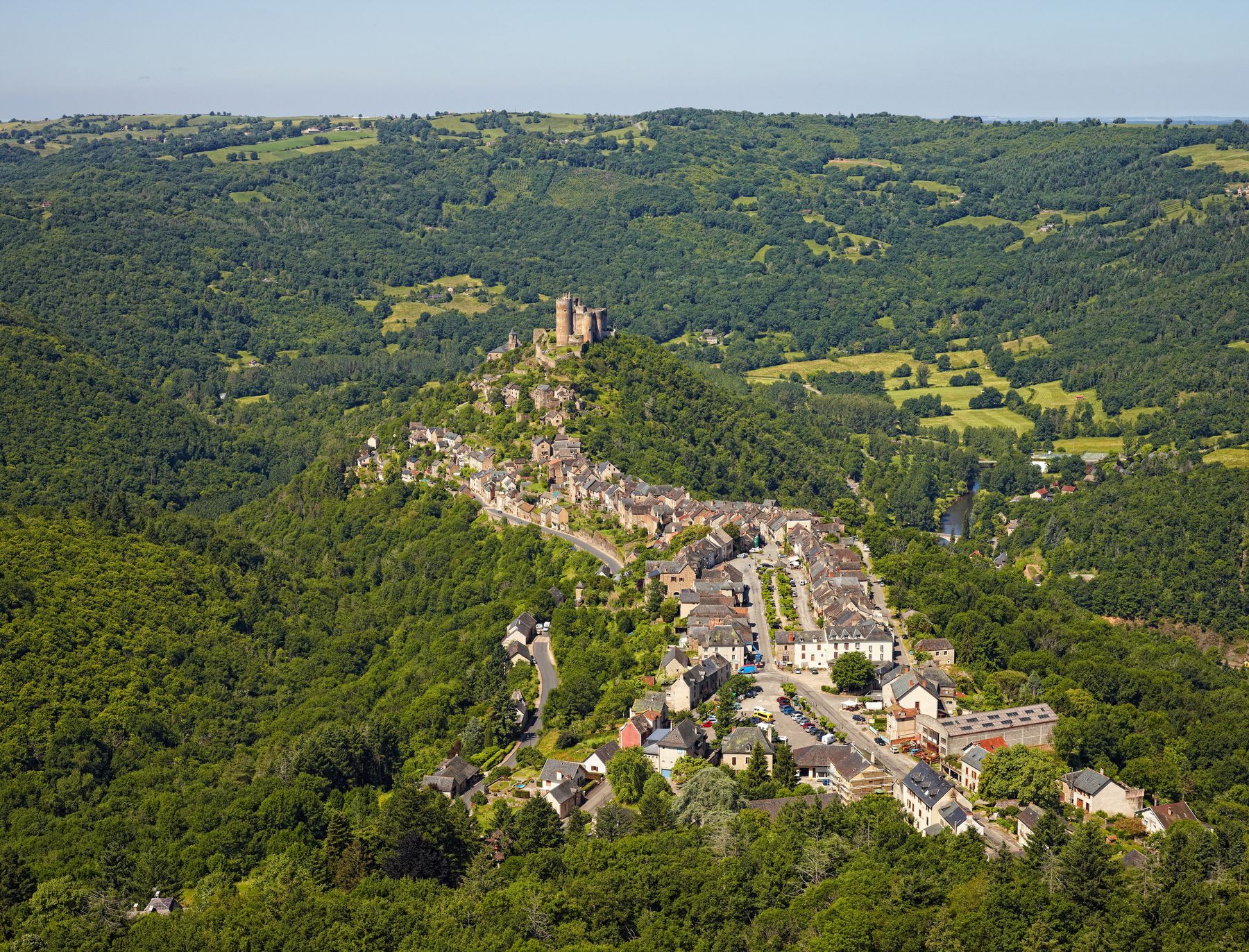 The royal fortress
Do not leave without having climbed part of the village to reach the medieval fortress. Exceptional witness to the military art of the Middle Ages, this monument offers a breathtaking panorama of the surroundings.

Come and discover the secrets of this fortified castle which faced the Hundred Years War, the Wars of Religion, the Revolt of the Croquants and the French Revolution. Its keep has the largest arches in the world, almost 6,80 meters, where three superimposed archers could defend the site from its attackers.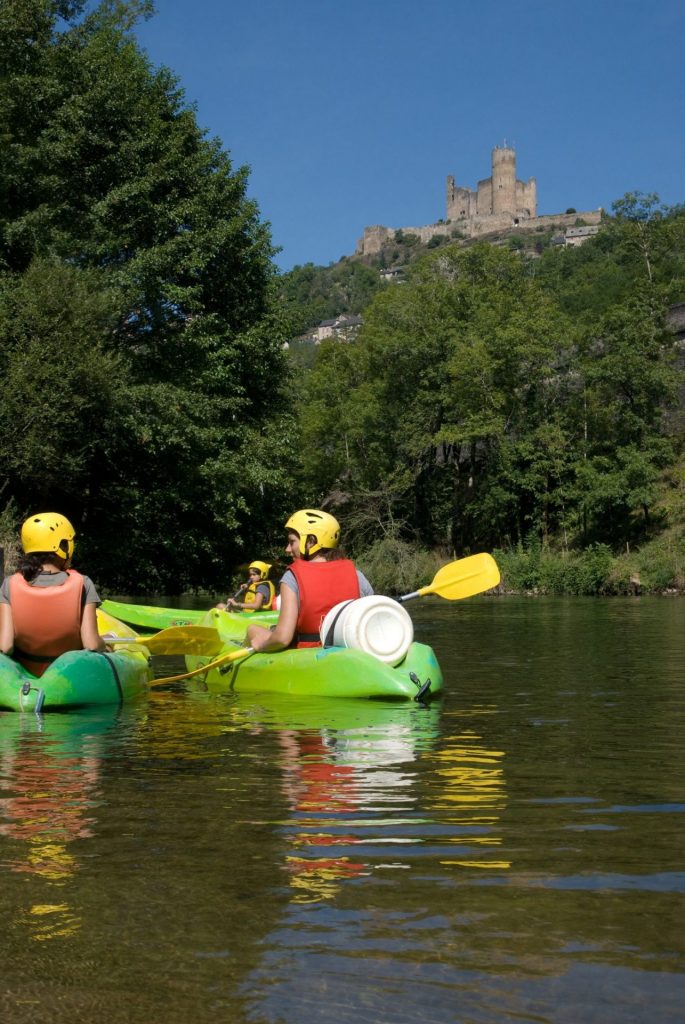 An ideal spot for outdoor activities
In search of fresh air, descend to the banks of the Aveyron and enjoy a idyllically to rest and bathe. Take the time to listen to this wild nature around you during a walk or a hike. Pull out your best polar and listen to the water of the river at your feet, the chirping of birds above your heads.
Want sensations? Go on an adventure! Mountain biking, canoeing, climbing, tree climbing...
Prepare your stay in Najac