Are you looking for a souvenir of the Bastides and Gorges of Aveyron? A gift idea for your family or friends? Go to the shop of your tourist office.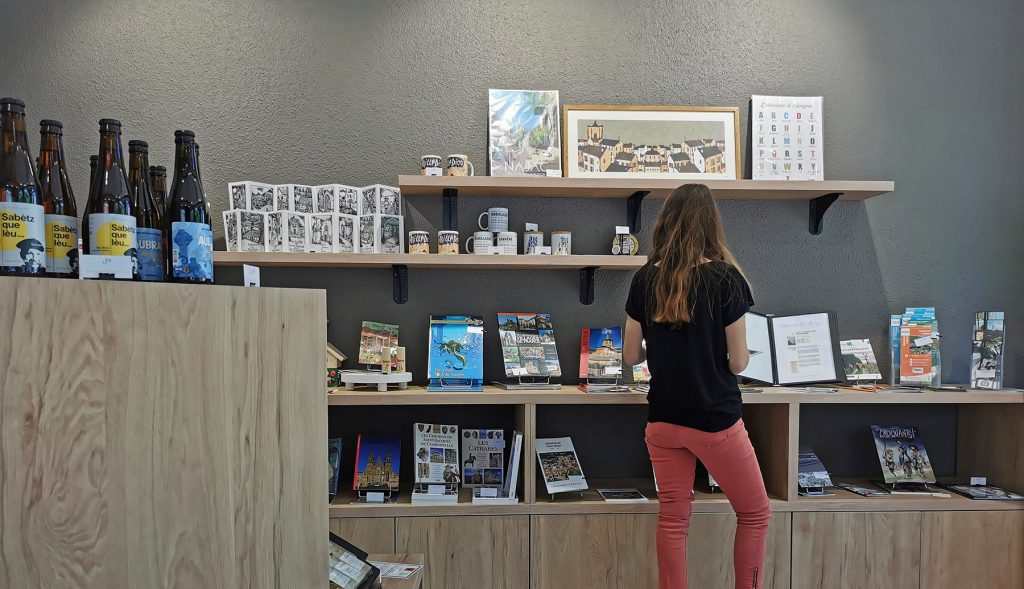 Are you there? Come and see us in one of our boutique spaces:
In Villefranche de Rouergue: Promenade du Guiraudet, 12200 Villefranche de Rouergue Cedex 2
In Najac: 25 place du Faubourg, 12270 Najac
In Villeneuve: House of photography – Place des Conques, 12260 Villeneuve
Online Shop
Discover our new online store soon to order your favorite products, book your shows and visits.
In Villefranche-de-Rouergue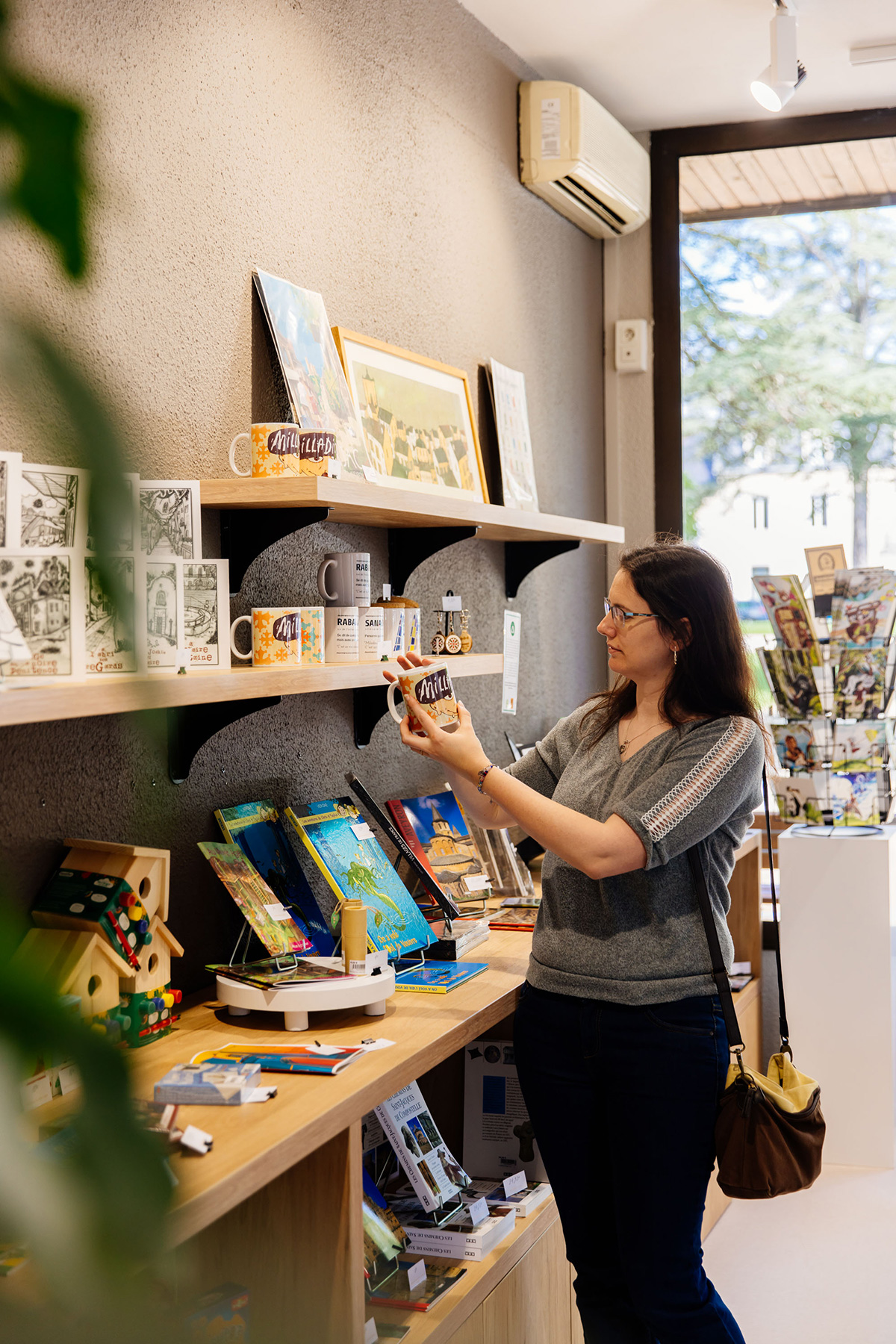 | Opening hours from November 07 to December 31, 2022 | |
| --- | --- |
| Monday | Open from 09:30 a.m. to 12:30 p.m. and from 14 p.m. to 17 p.m. |
| Wednesday | Open from 09:30 a.m. to 12:30 p.m. and from 14 p.m. to 17 p.m. |
| Thursday | Open from 09:30 a.m. to 12:30 p.m. and from 14 p.m. to 17 p.m. |
| Friday | Open from 09:30 a.m. to 12:30 p.m. and from 14 p.m. to 17 p.m. |
Closed on Tuesdays, weekends and public holidays
---
In Villeneuve d'Aveyron
| Opening hours from November 01 to December 31, 2022 | |
| --- | --- |
| Wednesday | Open from 14 a.m. to 17 p.m. |
| Thursday | Open from 14 a.m. to 17 p.m. |
| Friday | Open from 14 a.m. to 17 p.m. |
| Saturday | Open from 14 a.m. to 17 p.m. |
| Sunday | Open from 14 a.m. to 17 p.m. |
Closed on December 25 and 31
| Opening hours from January 01 to January 31, 2023 | |
| --- | --- |
| Monday | Open |
| Tuesday | Open |
| Wednesday | Open |
| Thursday | Open |
| Friday | Open |
| Saturday | Open |
| Sunday | Open |
Annual closure
| Opening hours from 01 February to 31 March 2023 | |
| --- | --- |
| Wednesday | Open from 14 a.m. to 17 p.m. |
| Thursday | Open from 14 a.m. to 17 p.m. |
| Friday | Open from 14 a.m. to 17 p.m. |
| Saturday | Open from 14 a.m. to 17 p.m. |
| Sunday | Open from 14 a.m. to 17 p.m. |