Share a picnic with the family, take a hike with friends, or simply come and take some fresh air at the water's edge, in Aveyron! Maybe you can even make a splash!
When we say "Lakes in Aveyron", we immediately think of the lakes of Lévezou, Pareloup, Villefranche de Panat or Pont de Salars, but no! In Bastides and Gorges de l'Aveyron territory, our lakes are the ideal place to share beautiful moments!
Bannac Lake, in Martiel, a hike accessible to all!
In the town of Martiel and Promilhanes, Lake Bannac, which covers more than 22 hectares, will be a playground very friendly for everyone nature lovers. a 4 km trail allows you to go around the lake: the path is accessible on foot and by bike.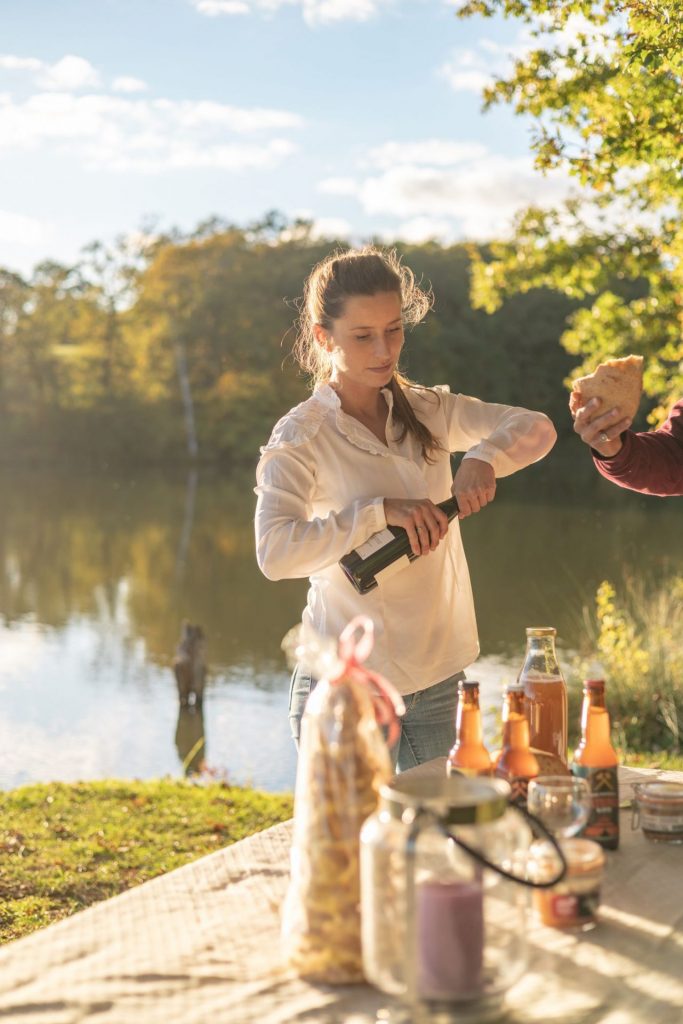 On your way, tall grass flying in the wind, hundred-year-old trees, flowers of the causse... Stop on the dike, to To watch the birds… Hush, no noise, but don't forget your binoculars!
The lake is also classified in category 2 for fishermen, remember to bring your fishing license and your bait!
It's almost noon, come and have a drink at the campsite's bar-restaurant! And for the picnic? Tables are available at the water's edge, enjoy!
---
The Lac du Saubeyre at La Fouillade, come and get some fresh air!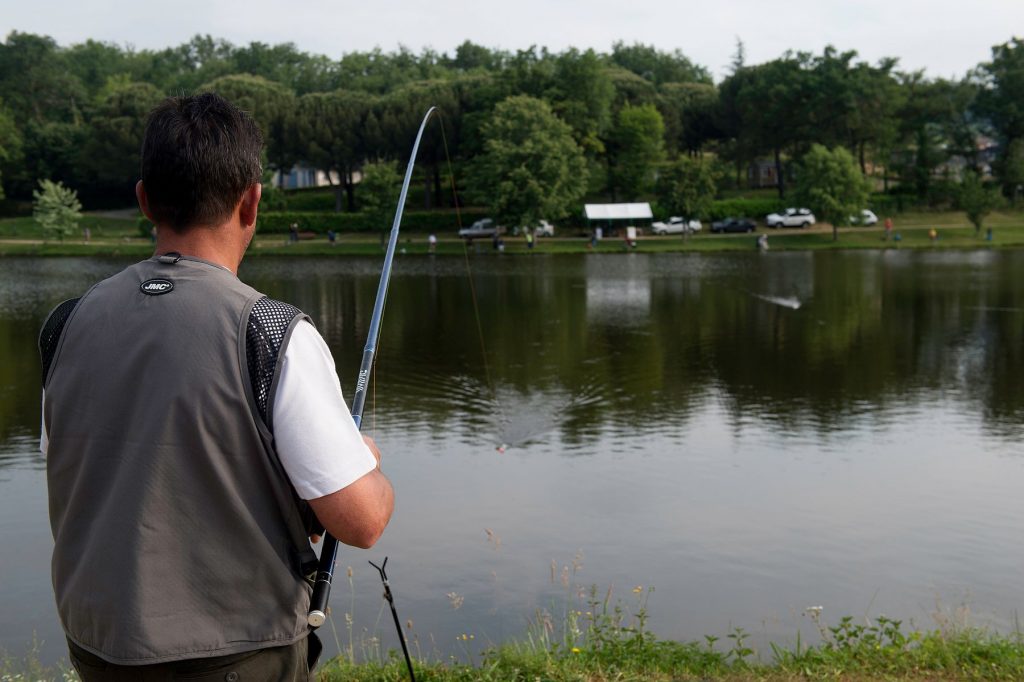 At La Fouillade, the body of water measures 1.8 hectares. It is the playground of fishing enthusiasts and Sunday hikers. In the shade of the trees, you can stroll, read a book and recharge your batteries.
Around the lake, let yourself be carried away by a poetic atmosphere as you follow the panels illustrated with photos and poems on the themes of nature, animals and friendship. Savor the calm and serenity of this moment.
On site, a camping will allow you to pass a pleasant holiday!
Family
Take advantage of the playground at the start of the walk!
---
Lac de Morlhon, in the heart of nature
A few kilometers from the town of Villefranche de Rouergue, Lake Morlhon has been laid out so that you can spend a pleasant time in the green !
On site, fishermen will find what they are looking for! Of the picnic tables are set up to share a meal with friends or family. Athletes will be able to exercise thanks to the free access apparatus and petanque !
Fullerenes motorhomes can park easily.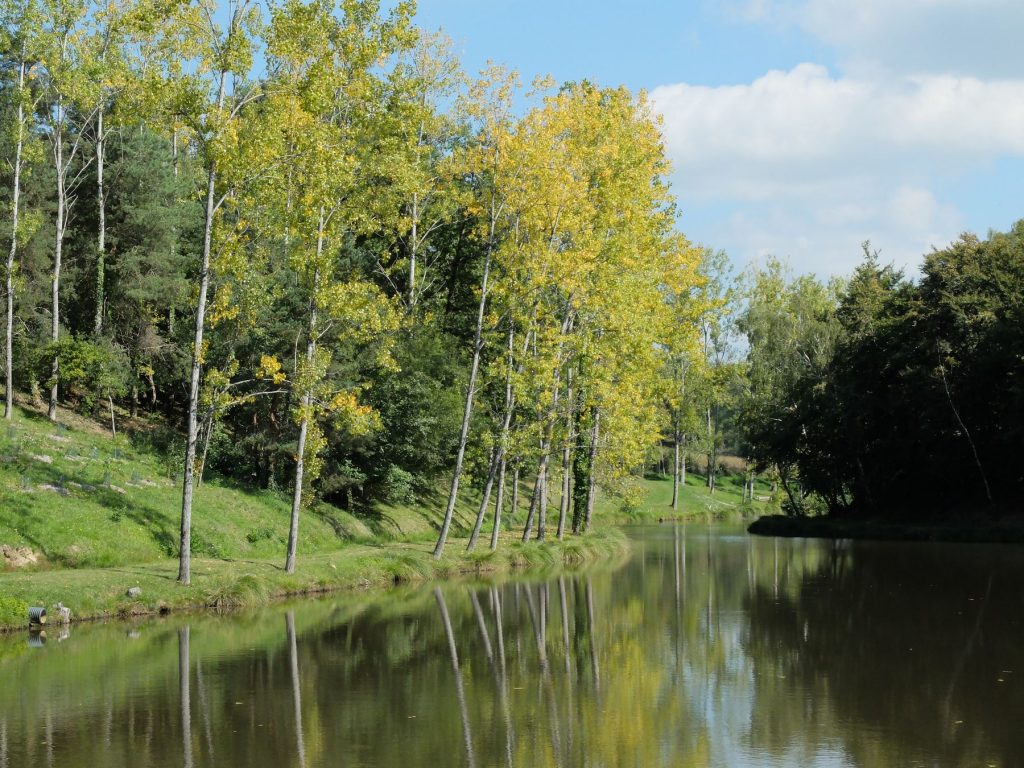 ---
The Lac de Parisot, a leisure area for young and old
A few kilometers from Aveyron, in Tarn et Garonne, the Parisot lake will allow you to take a breath of fresh air and amuse your little wolves!
The lake is bordered by a small paved road of about 1.5km very pleasant for take a walk chatting with friends or family. On site you will find:
picnic tables
une safe play area for children
a skate park
a basketball and tennis court
une tavern and a campsite
In summer, enjoy the equipped and supervised bathing area et inflatable water games (access and paid activity). Put yourself in idleness mode at the beach!
And to learn more about the fauna and flora of the lake, its inhabitants and its secrets, follow the explanation panels and download the discovery booklet "Roger the broach".
The site is also fishing area, with launching ramp and handi-fishing access.
---
The Privezac lake, the ideal place for a picnic!
This 5 hectare lake in in the heart of the Aveyron countryside, very enjoyable to picnic at the water's edge, is located a few kilometers from our territory. On site, you will find:
a pétanque court
children's games
drinking water points and toilets
campsite nearby
Fishing enthusiasts will be delighted to spend some quiet time there.
bird lovers, keep your eyes peeled! The ponds are listed by the LPO as a refuge area.
---
The Val de Lenne, multi-activity lake in Baraqueville
Less than an hour from Villefranche de Rouergue, the Val de Lenne lake in Baraqueville offers a variety of activities ! With its 17 hectares, the shores of the lake will be a wonderful playground for all: canoe Kayak, archery or even sailboard… On site you will find:
a picnic area with toilets
a snack
a city stadium
In summer, you can take a dip in thesupervised bathing area.