The Bastides and Gorges of Aveyron: an ideal destination for family holidays! Wide open spaces, unspoiled nature, outdoor activities... Paradise for little explorers!
Family ideas for holidays in the Bastides and Gorges of Aveyron
Going as a family to Aveyron means choosing to cut yourself off from the hustle and bustle of everyday life to experience moments together, share emotions and create memories that you will never forget. It also means living stories without capital letters, simple and unique adventures with your children...
Together, live beautiful natural stories, those that combine immersion in nature and discovery of an authentic heritage.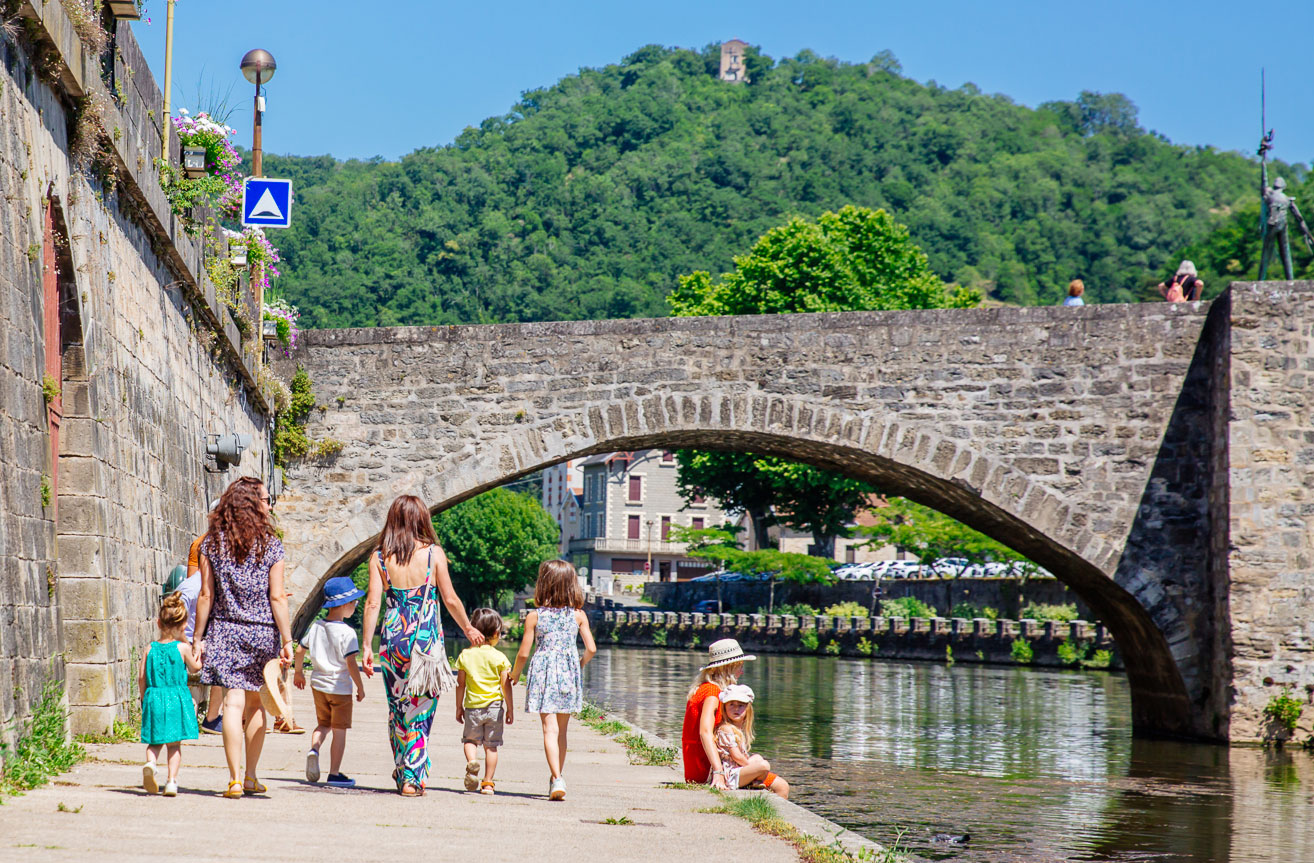 They tested for you...
They have tested visits, walks and family outings and tell you about their experience! Read their story and discover tips and tricks to prepare for your stay.
Looking for an unusual activity for our holidays and to please the children, we book a visit to the DuPrem Alpaca farm, in Maleville. An outing in the middle of nature in the middle of alpacas, the whole family is enthusiastic so let's go! A farm of enthusiasts At first glance, the setting seduces us! The…
In a relationship with
Family
Friends
Family events
Opening up to the world, expressing yourself, sharing, that's also holidays in Aveyron! As a family, experience special moments throughout the year. Shows, workshops, treasure hunts... Make your holiday a celebration filled with moments of pleasure and bonding.
31 July 05 August 2023
Every summer, the Festival en Bastides showcases street arts in Villefranche, Najac, Villeneuve, La Bastide l'Evêque, Rieupeyroux and Sauveterre de Rouergue. Let yourself be surprised! A festival, bastides Now an unmissable event in the cultural landscape of Aveyron, the Festival en Bastides will illuminate, again this summer, the squares, alleys and gardens of the bastides...