The Bastides and Gorges of Aveyron: an ideal destination for family holidays! Wide open spaces, unspoiled nature, outdoor activities... Paradise for little explorers!
Family ideas for holidays in the Bastides and Gorges of Aveyron
Going as a family to Aveyron means choosing to cut yourself off from the hustle and bustle of everyday life to experience moments together, share emotions and create memories that you will never forget. It also means living stories without capital letters, simple and unique adventures with your children...
Together, live beautiful natural stories, those that combine immersion in nature and discovery of an authentic heritage.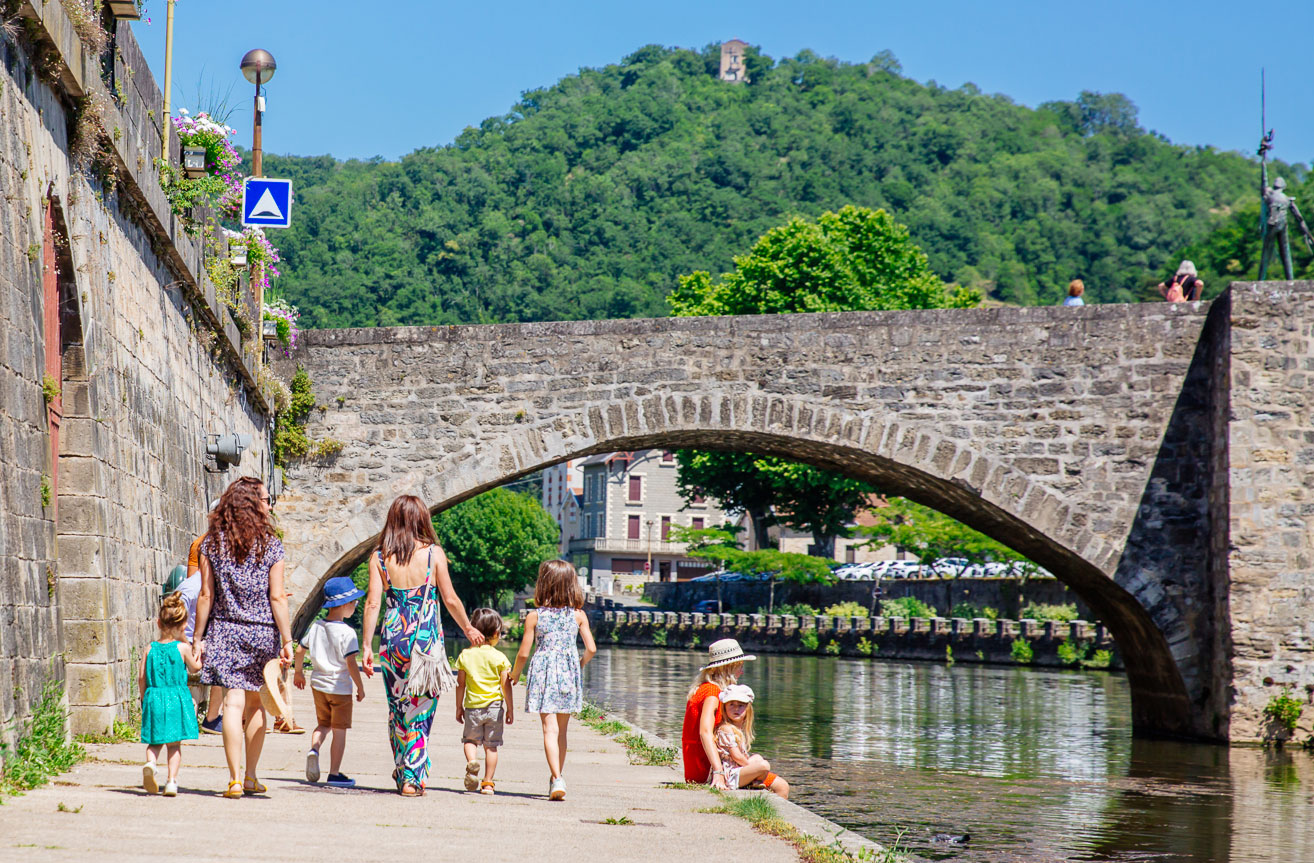 They tested for you...
They have tested visits, walks and family outings and tell you about their experience! Read their story and discover tips and tricks to prepare for your stay.
Looking for an unusual activity for our holidays and to please the children, we book a visit to the DuPrem Alpaca farm, in Maleville. An outing in the middle of nature in the middle of alpacas, the whole family is enthusiastic so let's go! A farm of enthusiasts At first glance, the setting seduces us! The…
with a lover
With your family
Friends
27 May 28 May 2023
This exhibition-sale show will take place on the Place du Faubourg and under the medieval covers of Najac. Cutlers, blacksmiths, creators, blacksmithing, fire arts, market and medieval crafts… From 9 am to 18 pm on the Place du Faubourg. Free admission. Catering and refreshments on site.
Free
22 June 23 June 2024
Flowered corso, bandas in the squares and in the streets, traditional musical groups from all European countries, parades of majorettes and folk groups, large funfair, the St. John's Day festival is a must in Villefranche life. An unmissable annual event Every year in June, the big celebration…
Free
20 July 21 July 2024
Come and celebrate the medieval heritage of Villeneuve d'Aveyron on the occasion of the medieval faërie! Shows, performances, traditional dinner… to the sound of flutes and tambourines. Located 9 km from Villefranche de Rouergue, the bastide of Villeneuve is a little nugget to discover. Overlooking the limestone plateau of the Causse, it is a stage on the way…
Free
17 August 19 August 2024
On the occasion of Saint-Barthélemy, savor an essential specialty of Aveyron… Fouace! Like a regional star, this brioche cake is celebrated at the Najac festival in August. A gourmet and festive product: the fouace! Fouace, a crown-shaped cake flavored with orange blossom, looks like a brioche in…
Free
29 July 03 August 2024
Every summer, the Festival en Bastides showcases street arts in Villefranche, Najac, Villeneuve, La Bastide l'Evêque, Rieupeyroux and Sauveterre de Rouergue. Let yourself be surprised! A festival, bastides Now an unmissable event in the cultural landscape of Aveyron, the Festival en Bastides will illuminate, again this summer, the squares, alleys and gardens of the bastides...
14 September 15 September 2024
An unmissable event for lovers of art and crafts: the Villefranche de Rouergue Ceramic Biennale. Immerse yourself in a world of shapes, textures and colors, where talented artists present their unique works. This event, which takes place every two years, is a multidisciplinary project with the aim of having a cultural and…
Free