Looking for an unusual activity for our holidays and to please the children, we book a visit to the DuPrem Alpaca farm, in Maleville. An outing in the middle of nature in the middle of alpacas, the whole family is enthusiastic so let's go!
A farm of enthusiasts
At first glance, the setting seduces us! The farm rises in the middle of the vegetation, next to the guest house of the couple of English owners who came to settle in the region a few years ago. Paul welcomes us warmly with his charming British accent. Jovial and attentive, he immediately puts us at ease.
Without further ado, we go to the edge of the enclosure in which our woolly friends graze peacefully. Our guide explains how they arrived in the region and where the idea of ​​breeding came from. In a few seconds, we soak up all the passion and all the love that Paul has for these South American camelids.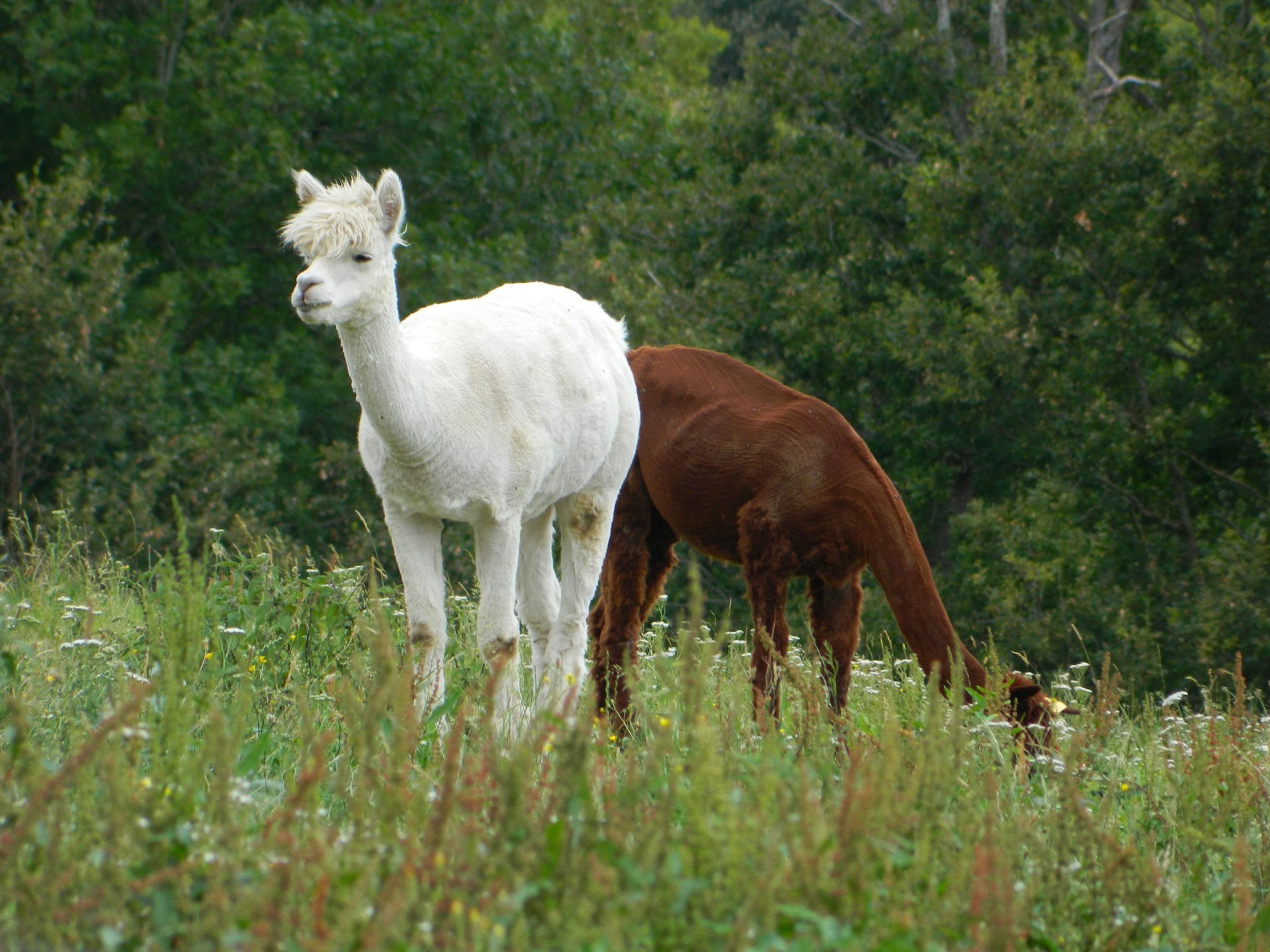 Meeting with the alpacas
You learn all kinds of things about the way of life of alpacas, the different types of wool and the resulting production. Some alpacas come to meet us out of curiosity. Children are amazed by these animals that they are not used to seeing so closely. They notice right away that they are shaved and ask a lot of questions to our guide.
We then go to meet Bradley, the farm's mascot. This one has the particularity of being extremely sociable and loving contact with humans, especially children. Paul allows us to approach it to feed it and even pet it, a real treat given the softness of its wool!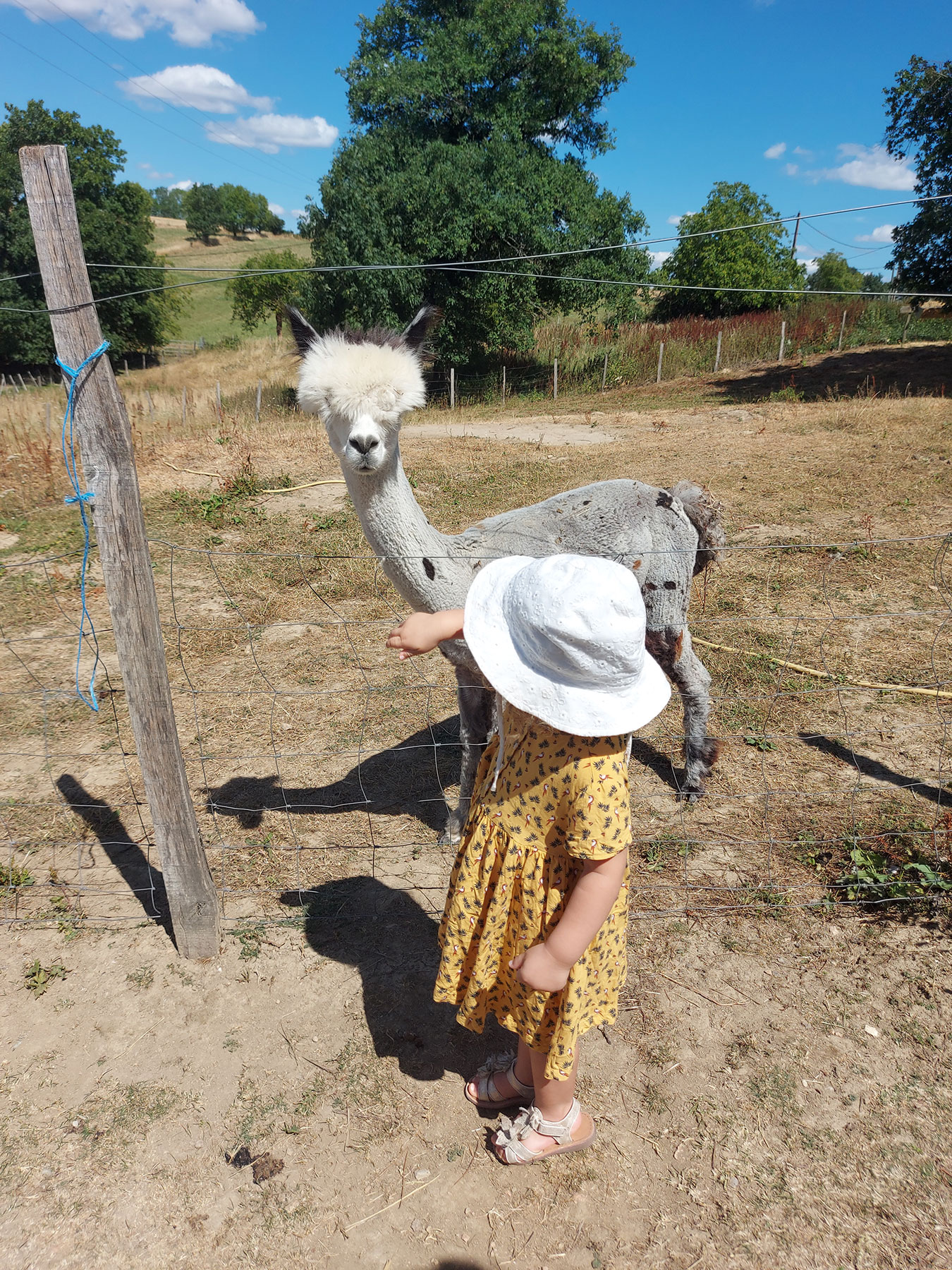 And, icing on the cake, we have the chance to spend a little time with a baby, even sweeter (we didn't think it possible), than his adult counterparts. Everyone is literally over the moon!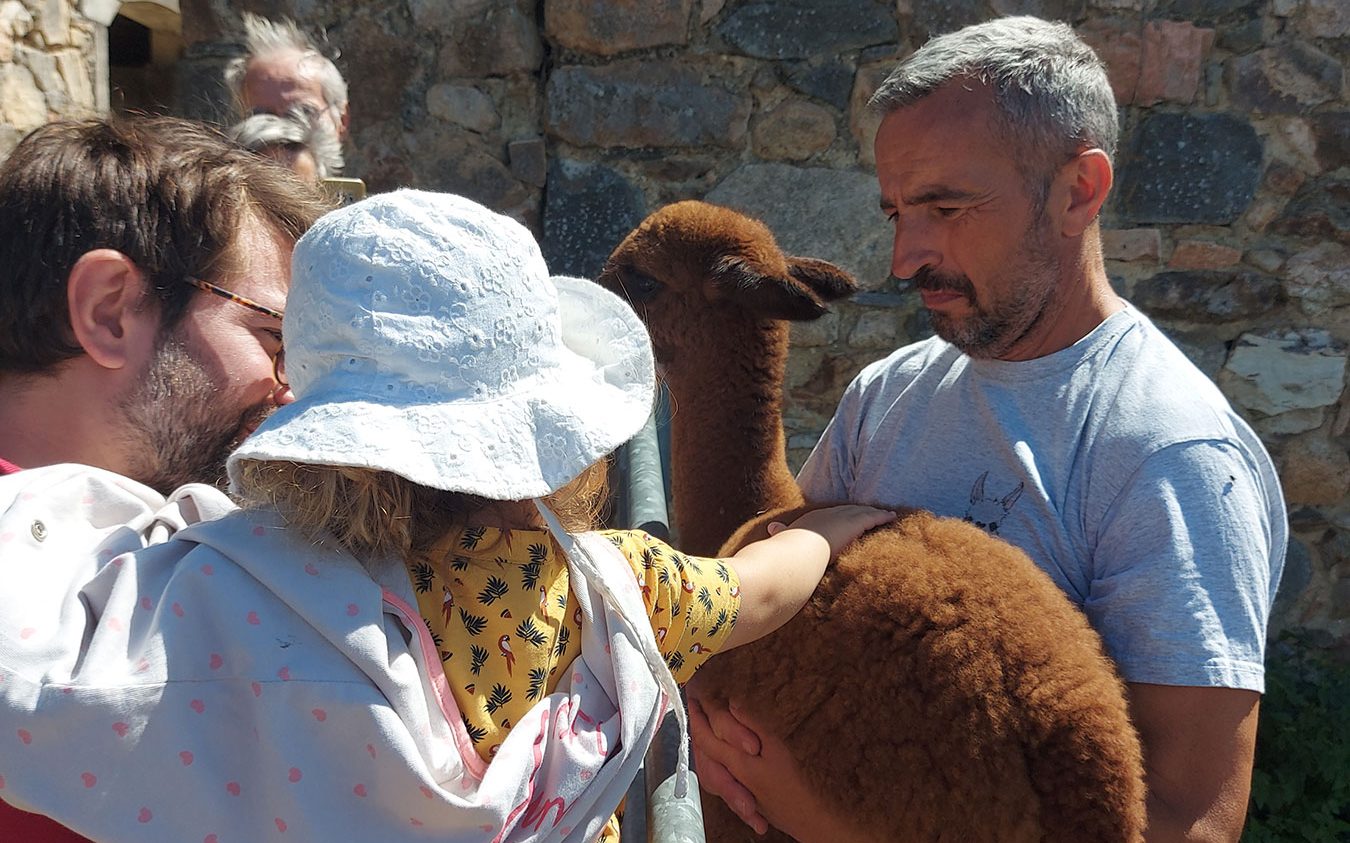 Passage to the shop
We end the visit in the shop where you can see and buy many products made from alpaca wool. Hats, scarves, stuffed animals, key rings, bags and many other items that can appeal to young and old alike.
The children crack on some balls of wool which will please grandma for her future creations! Again, the softness of the products is incredible.