Treat yourself to a road trip on the roads of Aveyron! Immerse yourself in the history of Rouergue by browsing the circuit of bastides. Villefranche de Rouergue, Villeneuve, Najac, Sauveterre de Rouergue, Rieupeyroux and Bas Ségala will have no more secrets for you.
In the XNUMXth century, the strong population growth, the need to regroup the population, to develop the agricultural lands and to organize the economic exchanges, incite the counts of Toulouse, the bishop of Rodez, then the Kings of France, to develop a genuine spatial planning policy. Thus are born the bastides, which are characterized by their geometric plan and their place with arcades.
Stop n°1: Villeneuve d'Aveyron
At the heart of the causse, this medieval city was first a rescue. Founded in 1053, Count Raymond VII of Toulouse granted it the privileges and status of bastide in 1231.
The unavoidable :
The Church of the Holy Sepulcher and its XNUMXth century murals
The winding streets of his saved part
The arcades and beautiful buildings of its bastide
The small heritage of the causse: caselles, gariottes, dovecotes...
Then continue your journey to Villefranche de Rouergue, the largest of our bastides.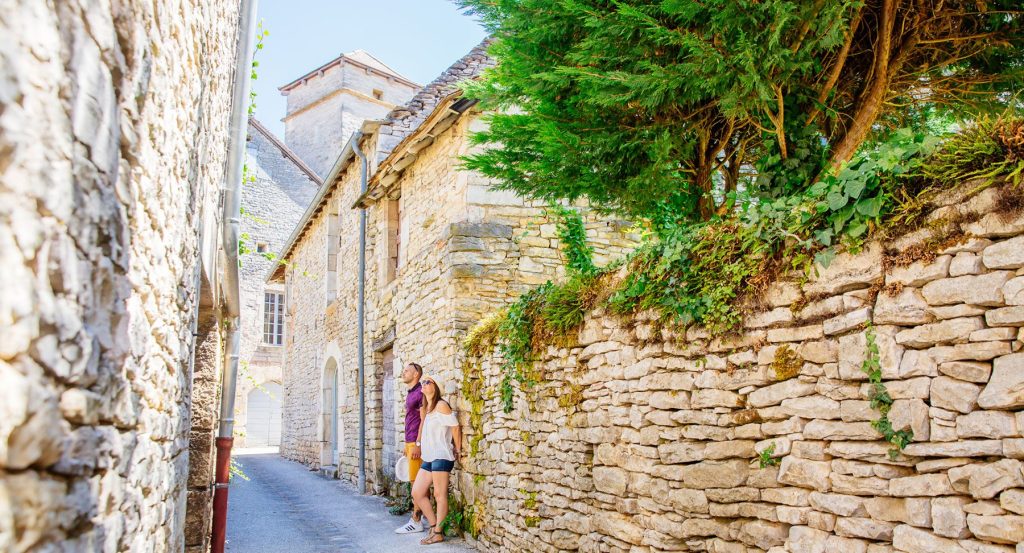 Stop n°2: Villefranche de Rouergue
Founded in 1252 by Alphonse de Poitiers, Count of Toulouse, the royal bastide of Villefranche has kept its medieval checkerboard town plan. Let yourself be guided to Place Notre Dame, dominated by its collegiate church.
The unavoidable :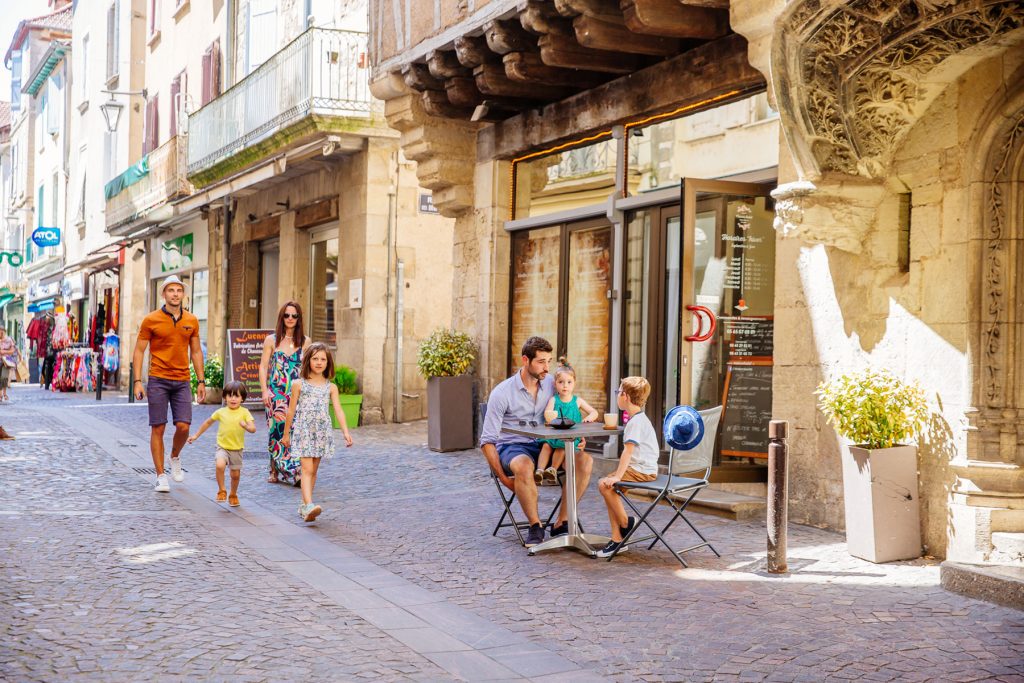 Stop n°3: Najac
At the entrance to the wild gorges of Aveyron, marvel at the village of Najac! First a castral town then a royal bastide, the city unfolds in length to blend in better with the surrounding forests.
The unavoidable :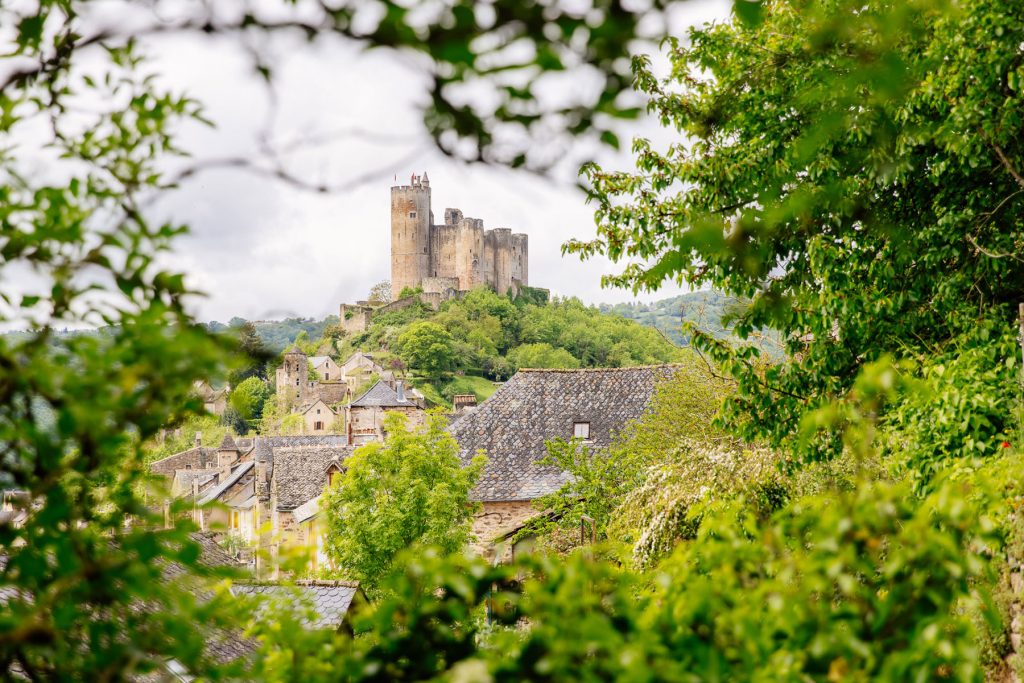 Stop n°4: Rieupeyroux
Take a little more altitude to reach Rieupeyroux, a refuge founded in 1030 by the Benedictine abbey of Saint Martial de Limoges.
The unavoidable :
The fortified church of Saint-Martial
The civil vestiges of the Middle Ages: arcades of the Gitat square, half-timbered houses, Griffoul fountain.
The view from the Saint Jean-Baptiste chapel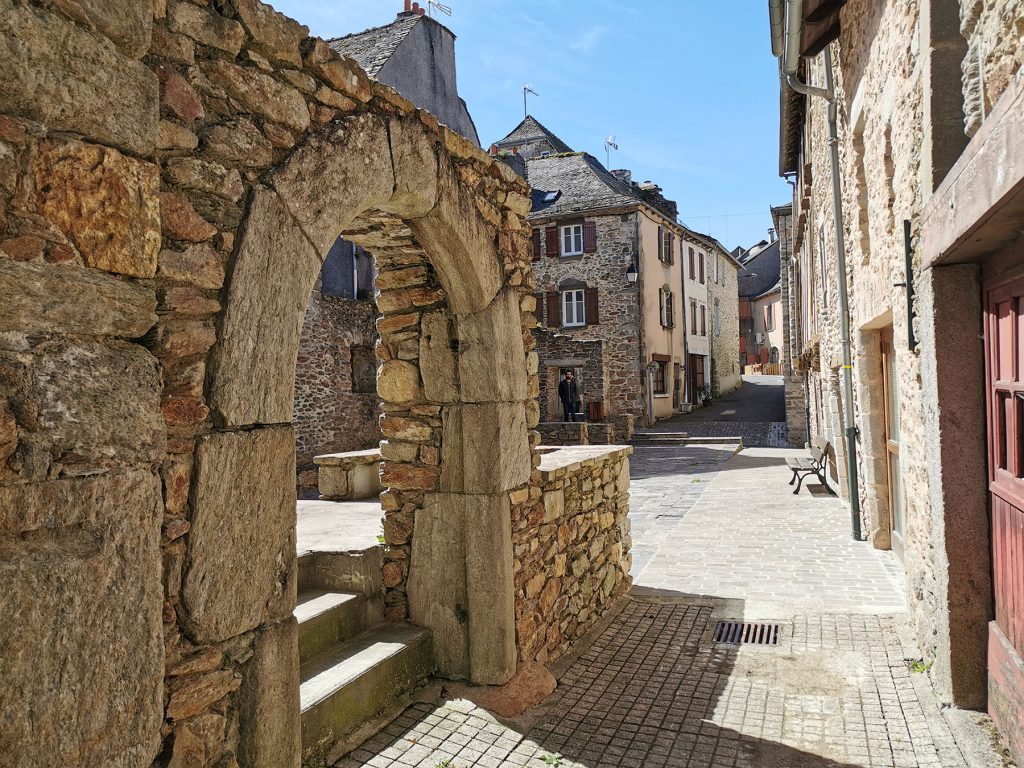 Stop n°5: Sauveterre de Rouergue
Climb to the Ségala plateau to discover another nugget of Rouergue: Sauveterre. A royal bastide from the XNUMXth century, it holds the largest central square with arcades of all the bastides of Rouergue.
The unavoidable :
The beautiful central square with 47 arcades
Saint-Christophe collegiate church
Craftsmen's workshops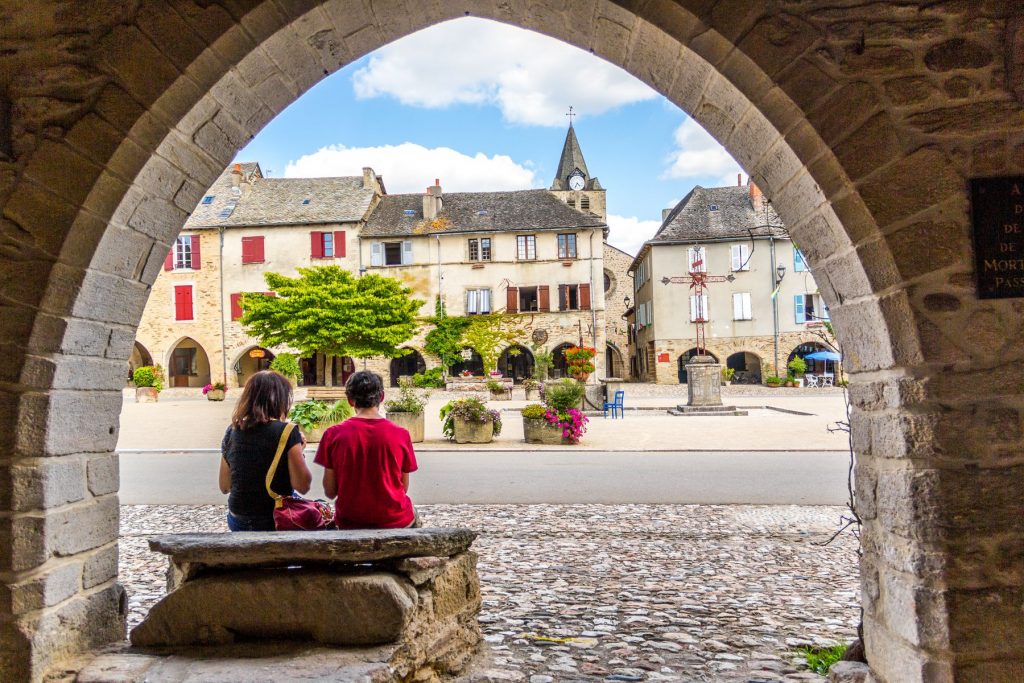 Stop n°6: La Bastide l'Evêque
Finish your journey in the town of Bas Ségala, above the Aveyron gorges. Built in 1280 by the Bishop of Rodez, Raymond de Calmont, to compete with Villefranche, the bastide has remained modest but you can find typical architecture there!
The unavoidable :