Explore the Grand Site Occitanie of the Bastides and Gorges of the Aveyron along the river... Between valleys, medieval towns and Jacobean paths, explore the Aveyron and the Tarn-et-Garonne from Villeneuve to Saint-Antonin Noble Val.
Five iconic hearts
In the heart of the Aveyron gorges, visit the five emblematic hearts of the Grand Site Occitanie Bastides and Gorges de l'Aveyron: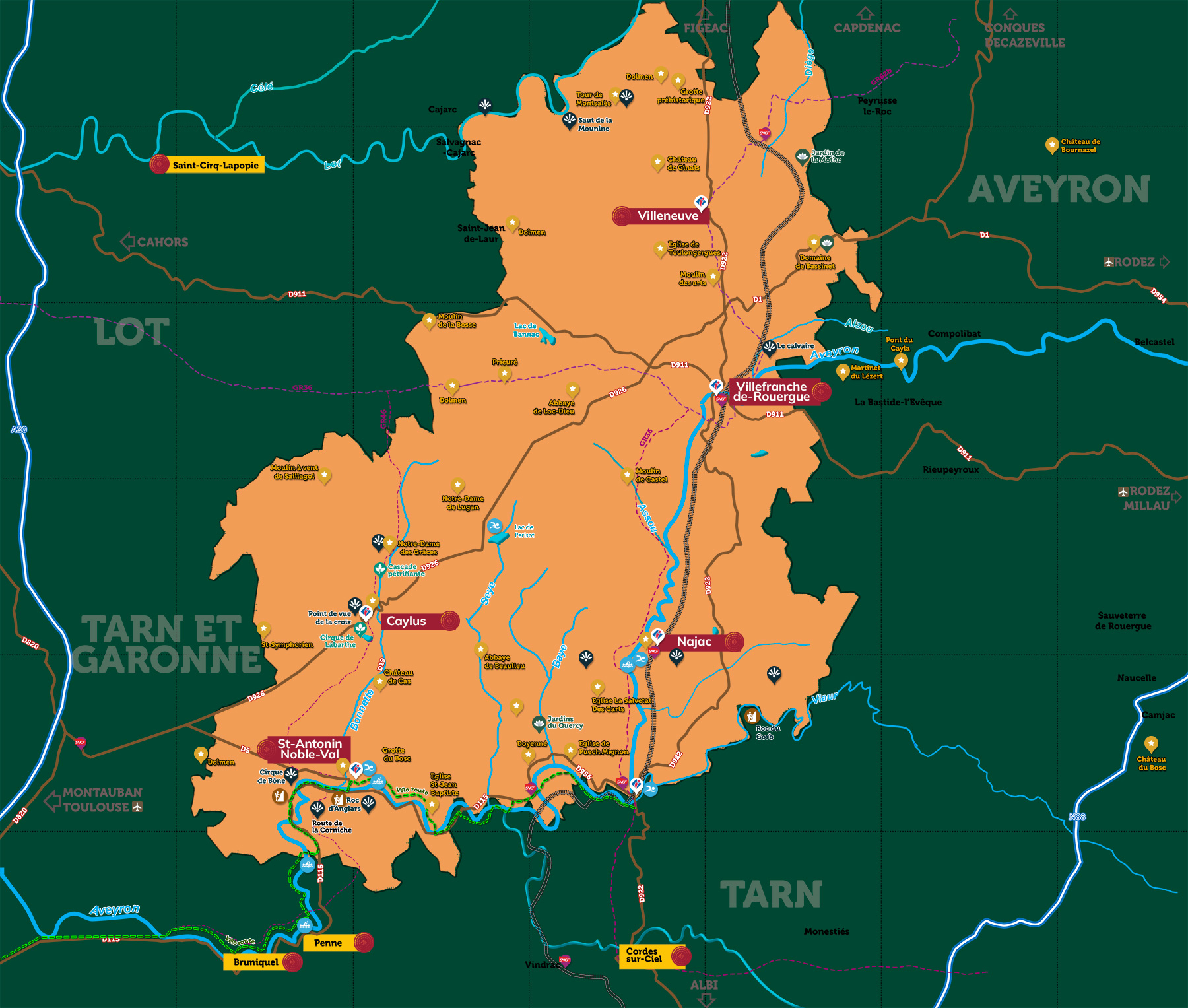 One Grand Site, two territories to explore
In 2018, West Aveyron Community and Community of Communes Quercy Rouergue Gorges of Aveyron have obtained joint labeling with the scheme "Great Occitanie Sites" with the denomination "Bastides and Gorges of Aveyron". The creation of a Grand Site Occitanie aims to promote a set of common and complementary characteristics around remarkable heritage, cultural, natural or historical riches, with a program of specific actions. Discover these riches with Noémie who gives you her tips!
A little road trip?
From Saint-Antonin to Villeneuve d'Aveyron, via Caylus, Najac and Villefranche, explore our towns and villages of character. Fasten your seat belt, let's go!
Villeneuve d'Aveyron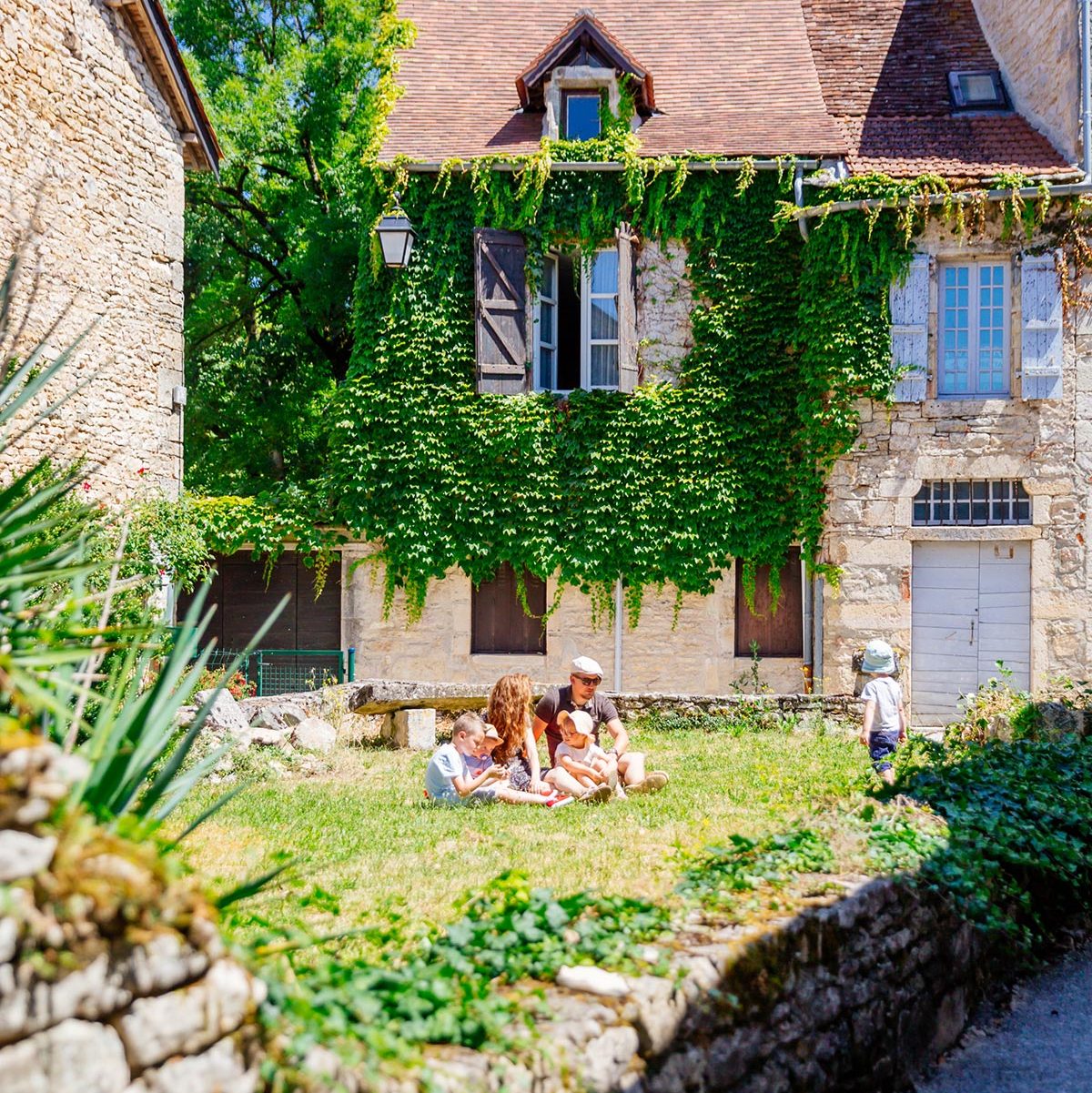 Located near Villefranche-de-Rouergue, Villeneuve d'Aveyron is anchored in a landscaped territory typical of the causse where you can contemplate dry stone walls, caselles, gariottes, dovecotes, vine huts, sheepfolds, wells, washhouses... This village medieval, which associates a salvage from the Romanesque period, a XNUMXth century bastide and a suburb was an important stopover for pilgrims to Santiago de Compostela.
Villefranche-de-Rouergue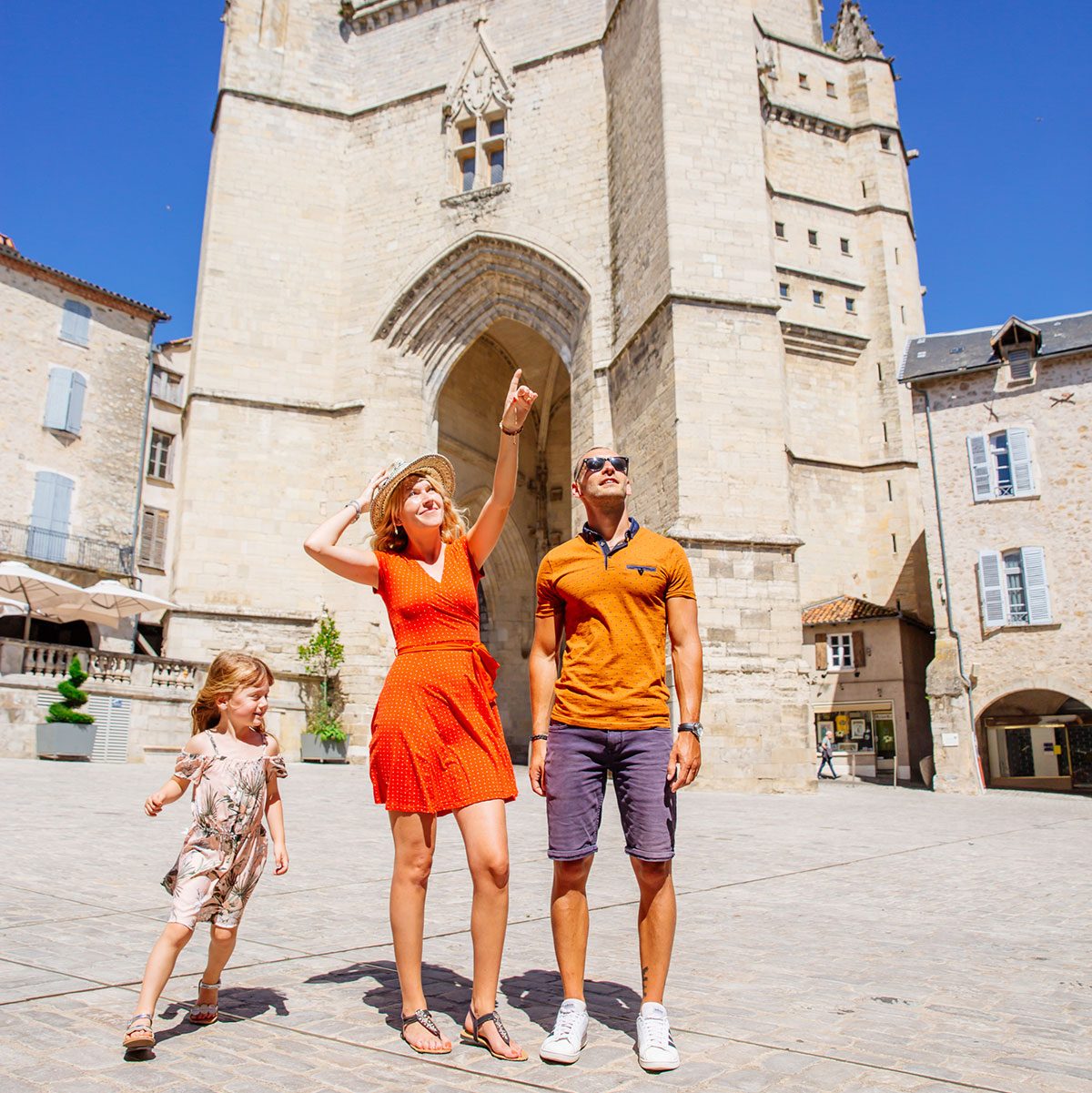 Founded in 1252 by Alphonse de Poitiers, Count of Toulouse and brother of Louis IX, this medieval country house unfolds on a natural slope on the edge of the Aveyron, between Causse and Ségala. Immerse yourself in the history of this former capital of Rouergue!
Najac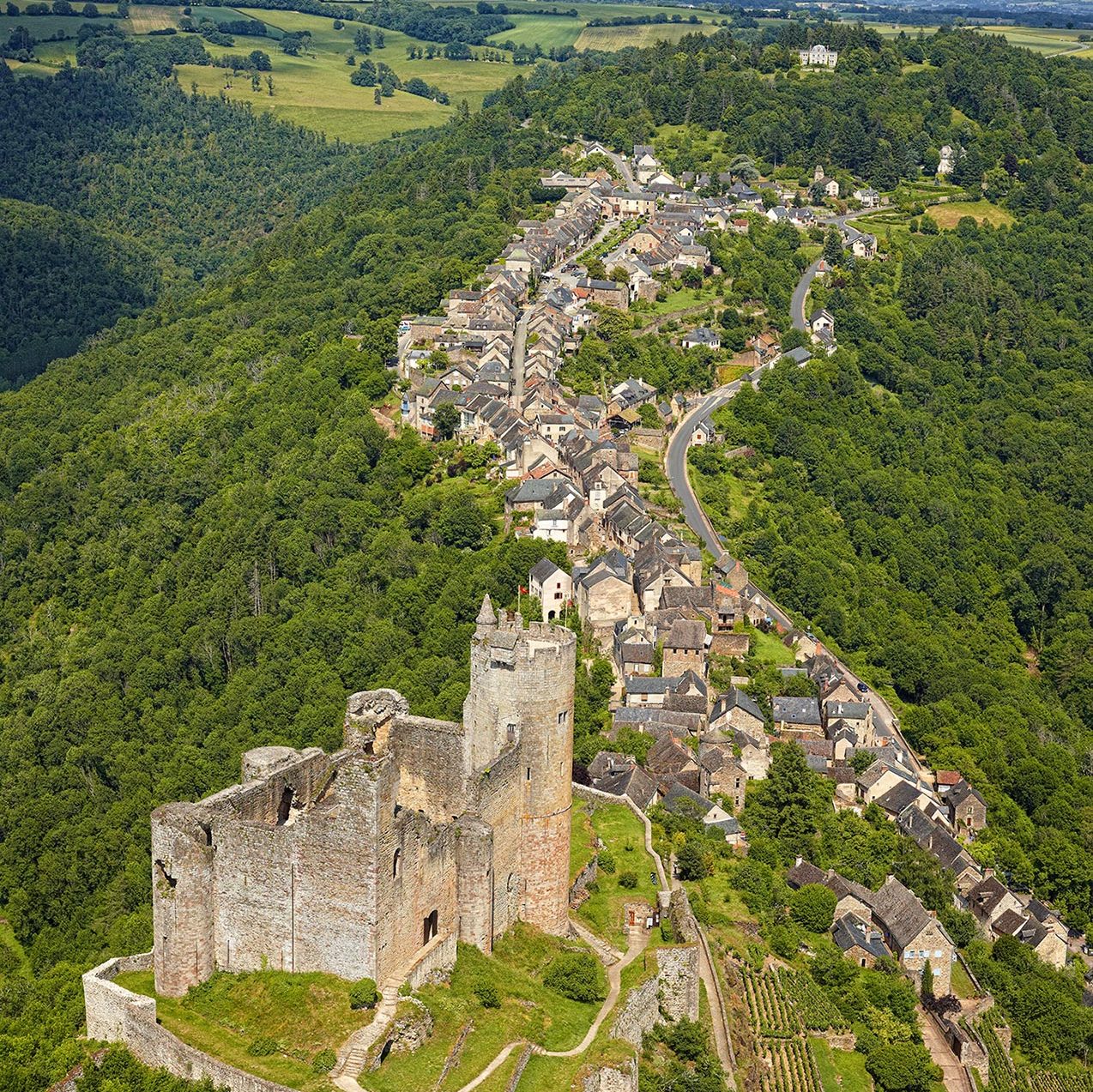 Surrounded by forests formerly devoted to the production of timber and pastoralism, the castral town of Najac overlooks the valley and the gorges of the Aveyron. Climb up to its fortified castle, admire its exceptionally high curtain walls and its impressive keep.
Saint Antonin Noble Val
Known as being a real conservatory of the medieval house at the confluence of the Aveyron and the Bonnette, Saint-Antonin is a village to be discovered from all angles. In the heart of its streets, along the river or from the high cliffs that surround it, enjoy this little corner of paradise.
On Sunday, awaken your taste buds at market, a must in the region!
Caylus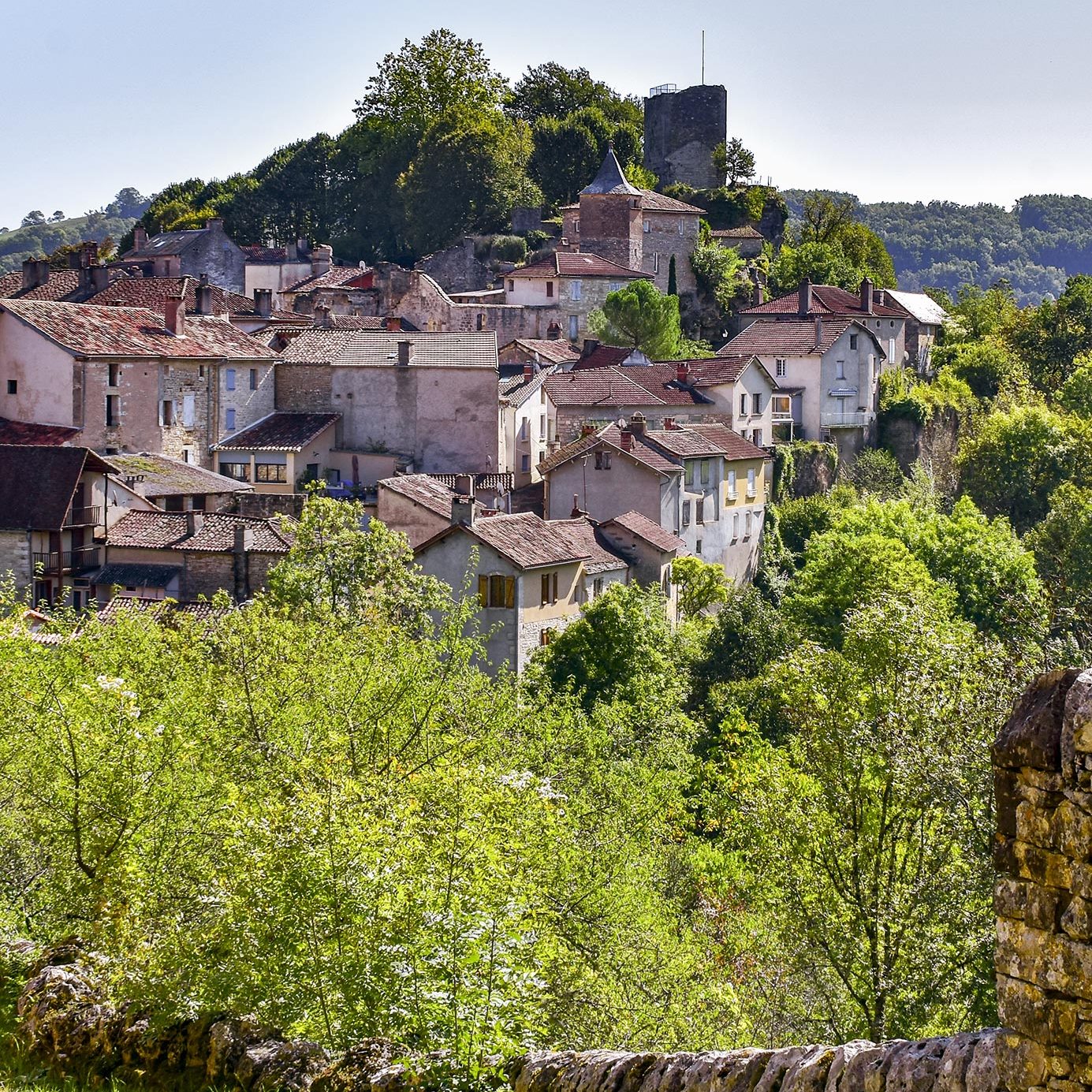 Overlooking the Bonnette valley, the village of Caylus clings to the slopes surrounding its castle… Make a stop there to discover its remarkable historical monuments.