Located in the heart of Figeac, the Champollion – Les Ecritures du Monde museum invites you on a great journey through history, from the first clay tablets to the latest digital screens…
The birthplace of Jean-François Champollion
After a stroll through the streets of historic center of Figeac, go to a pretty square lined with old buildings, Place Champollion! You will find a surprising medieval residence labeled " house of the illustrious » in which was born Jean-François Champollion December 23, 1790!

Assistant professor of history at the University of Grenoble, the latter is known to have pierced the mystery of hieroglyphs ! It was in 1822 that he succeeded in developing a veritable dictionary allowing him to translate these abstruse motifs from ancient Egypt. Push open the doors of the museum and, in turn, make great discoveries!
On the ground floor of the museum, discover all of his work: correspondence letters, personal items, maps retracing his journey to Egypt in 1828 and 1829…
Immerse yourself in the long-term work carried out by this renowned Egyptologist!
Patrice THEBAULT – CRTL Occitanie
Contemplate the essentials of the museum
the true copy of the Rosetta Stone now on display at the British Museum in London.
a mummy from the Ptolemaic period that has retained its linen strips and painted cardboard.
An elegant composite architecture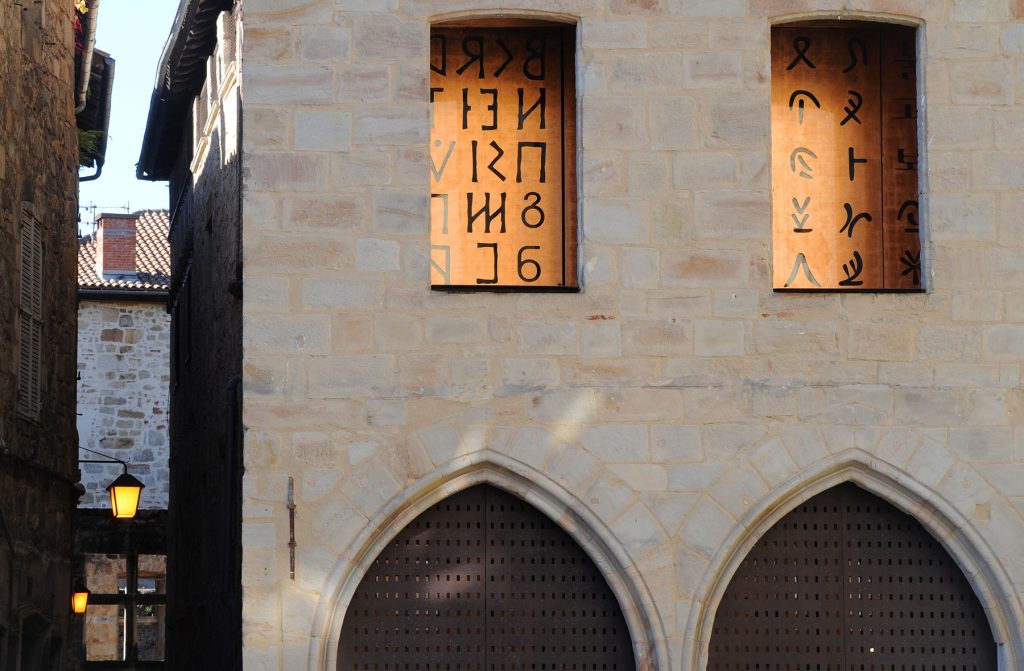 Entirely renovated in 2007, the building is adorned with a "Thousand Letters facade" made by the graphic designer Pierre di Sciullo on a copper plate forming a moucharabieh. This association of medieval and oriental architecture highlights the work of Jean-François Champollion on a large number of near and middle-eastern writings.

At the rear of the building is the square of scriptures, disproportionate reproduction of the Rosetta stone which allowed the French Egyptologist to "hold his business! ". Built in 1990 by the American architect Joseph Kozuth, it is today a symbol of the Lot sub-prefecture.
In an adjoining courtyard, find the French translation of the original text on a plaque.
Rich and exceptional collections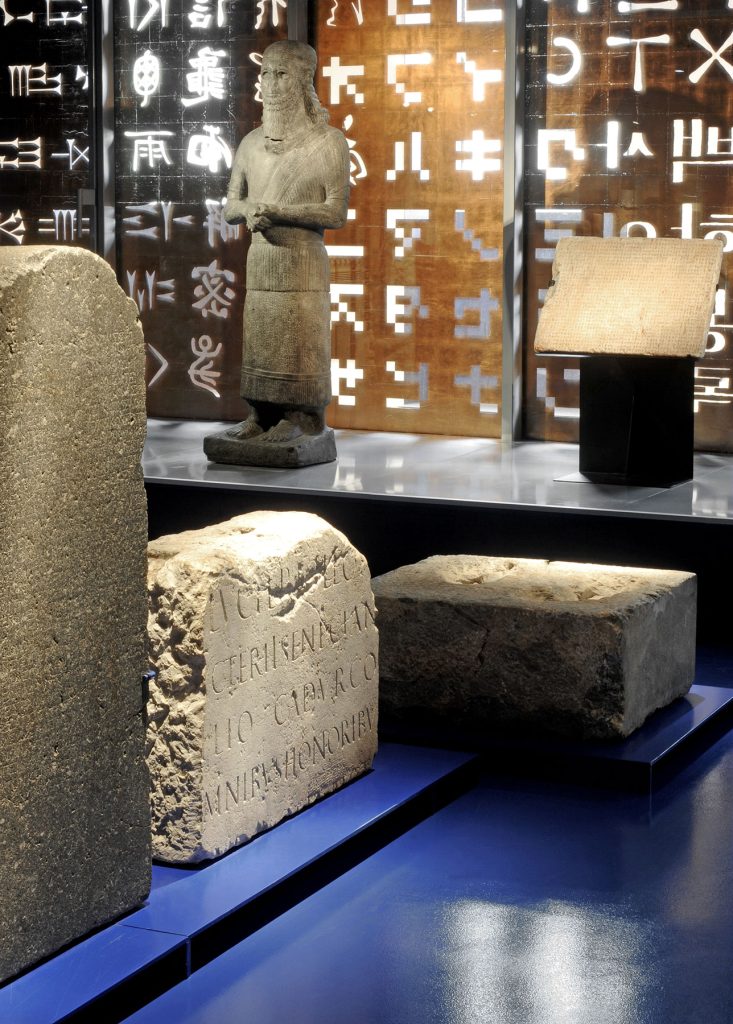 Educational and fun, the museum covers four levels et eight rooms and is fully accessible to people with reduced mobility and visual impairments, except for the loggias allowing the reverse side of the facade to be observed and a panoramic view over the roofs of the medieval city.
From Mexico to China via the Mediterranean, the museum's collections are, for the most part, unpublished. Objects inscribed with a brush, reed pen or pen tell how writing appeared 5 years ago for the oldest, traveled and evolved according to the hand of scribes, copyists and printers.
Themed, the different rooms allow you to become familiar with the birth of alphabets, manufacture of parchment, the arrival of paper, the invention of printing et the rise of digital. Emphasis is also placed on the place of writing in our society and the role it plays in the dissemination of information. A reading room and video distribution as well as an annex presenting temporary exhibitions are also available to visitors.