Open your ears! Explore Aveyron to the rhythm of the voices of our inhabitants… Get off the beaten track and discover sound trails to visit the territory in a different way!
Listen to our villages
With headphones on, listen to the history and heritage of our villages told by their inhabitants. Guided by the sound of their voices, immerse yourself in the heart of a rural world full of life and anecdotes.
Loading
Montsales : listen to the story of this village built on top of a cliff overlooking the Lot valley. During this sound journey, contemplate laundries, fountains et XNUMXth century tower, testimonies of past centuries.
Duration: town center: 30 minutes: overall route by car: 2 hours.
Holy Cross : near Villefranche de Rouergue, discover this old fortified town dominated by a remarkable bell tower-keep ! As you walk, wander the cobbled streets, stop in front of the old work before going to Marin and Cénac, two villages that complete the visit.
Duration: town center 1 hour; 2 hour drive together.
Salles-Courbaties : on the banks of the Diège, stroll through the charming village of Salles-Courbatiès. Then continue on your way to Claunhac, take a turn on the chemin du Viguerie wash house and stop at the yarn for so many stories to be told by our elders.
Duration: town center: 45 minutes; overall route: 2 hours.
One hundred and twenty : on the Segala plateau, visit Sanvensa and its surrounding nature. On a 1h30 journey, discover the history of this small village, its castle and its church.
Duration: overall course 1h30.
Pierre Prévost Road : open your ears and your eyes! On the path of Pierre Prévost, meet curious colorful animals! Birds, snakes, cats or even giraffes and elephants, contemplate hundreds of sculptures accompanied by the voice of the artist.
Duration of the documents: walk on the path: 12 min, Pierre's universe: 13 min.
Around
Continue your discovery of Aveyron in five other towns: Le Bas Ségala, Rieupeyroux, La Salvetat-Peyralès, Prévinquières and Sauveterre-de-Rouergue.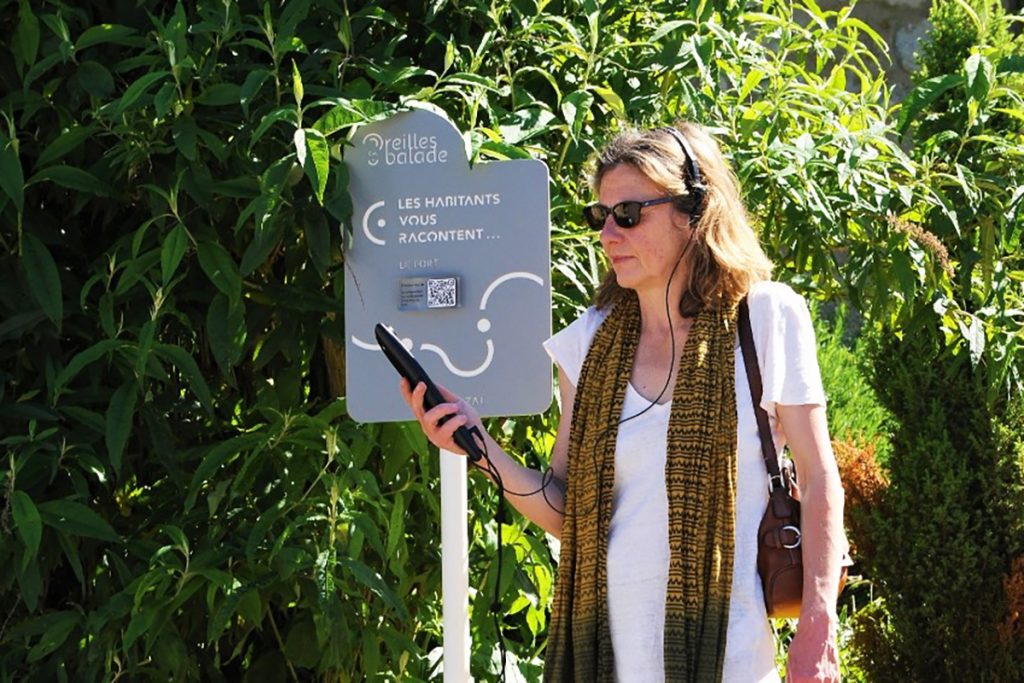 Let yourself be carried away by the music, the sound effects and sounds of daily life in the past...
You can also choose transverse paths :
Discover the modern rural world of Prévinquières, in Salles Courbatiès.
Immerse yourself in the omnipresent religion until the 60s through the chapels, churches and crosses.
Let yourself be told about the ancient trades of our villages: blacksmith, farrier, miller, roofer...