Dominate the Lot valley from the Château de Cénevières. Located between Villefranche-de-Rouergue and Cahors, this little gem clinging to the cliffs will reveal its secrets to you during a guided tour.
In the heart of the Lot valley, between Cajarc and Saint-Cirq-Lapopie, the Château de Cénevières dominates a vast meander of the Lot by more than 50 meters. Her strategic position and his Italian architecture make it a must in the former Midi-Pyrénées region.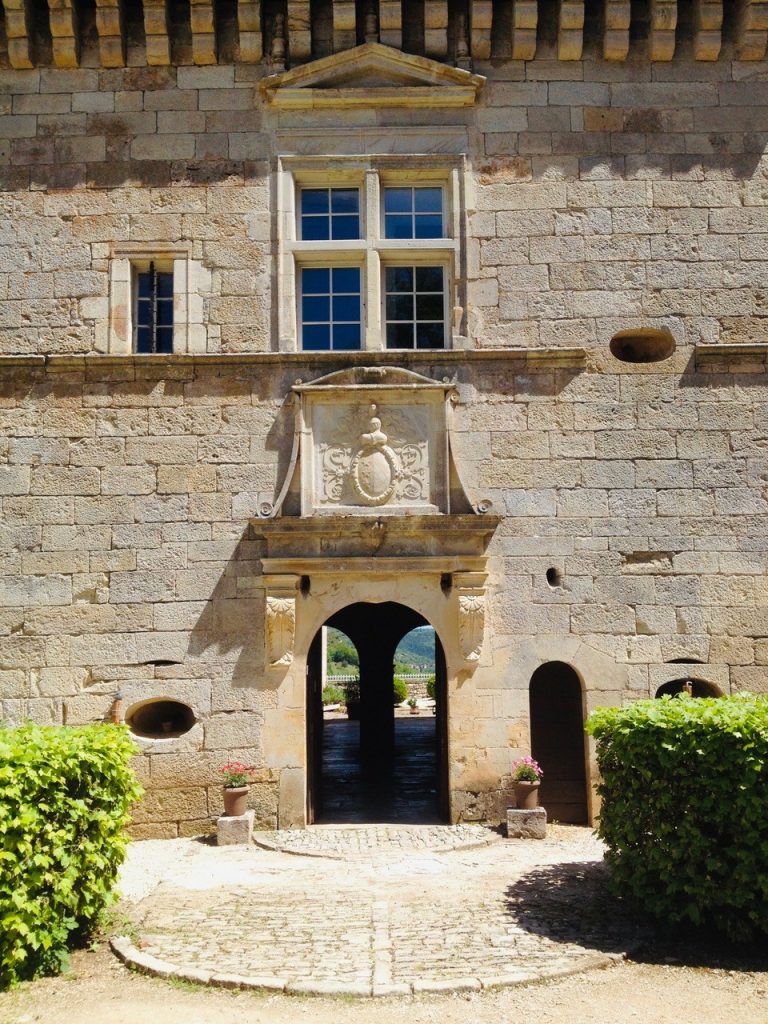 A place full of history
Perched on a balcony above the Lot in the heart of the Causses du Quercy regional natural park, the Château de Cénevières lived through the torments of history, including the Hundred Years War and the Wars of Religion.
Stronghold under the reign of Pepin the Short, the castle evolved considerably under the aegis of the powerful family of Gourdon. In the aftermath of the Italian wars, the building lost part of its defensive structure to become a Renaissance ceremonial castle.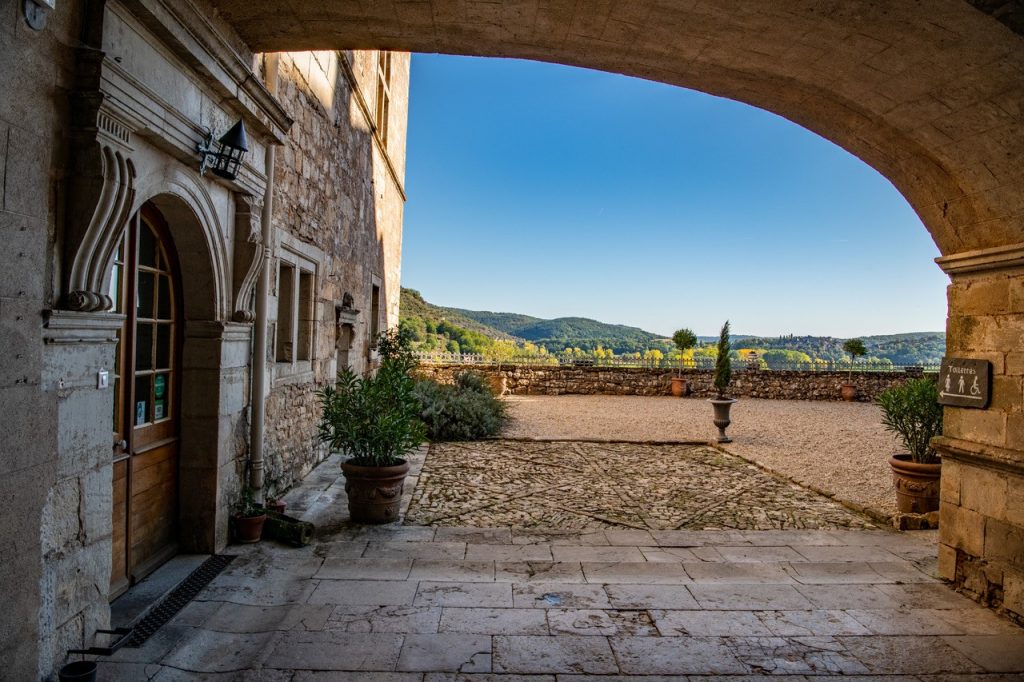 A singular architecture
Having evolved over the centuries, the Château de Cénevières has more than one advantage to offer: a XNUMXth century dungeon century, a italian gallery, French ceilings, a chapel, large kitchens and forgotten. Surmounted by a loggia with Tuscan columns, mullioned windows and torchieres, its inner courtyard offers a exceptional panorama on the Lot valley.
All of this Renaissance style decorations houses luxurious interiors retaining an exceptional painted ceiling adorned with views of Constantinople and a curious alchemy room, the second most beautiful in France after that of Versailles, whose paintings are inspired by Ovid's "Metamorphoses".
Immerse yourself in the unique atmosphere of this place by contemplating tapestries, frescoes, old grimoires, period armor and paintings, all more interesting and intriguing than each other.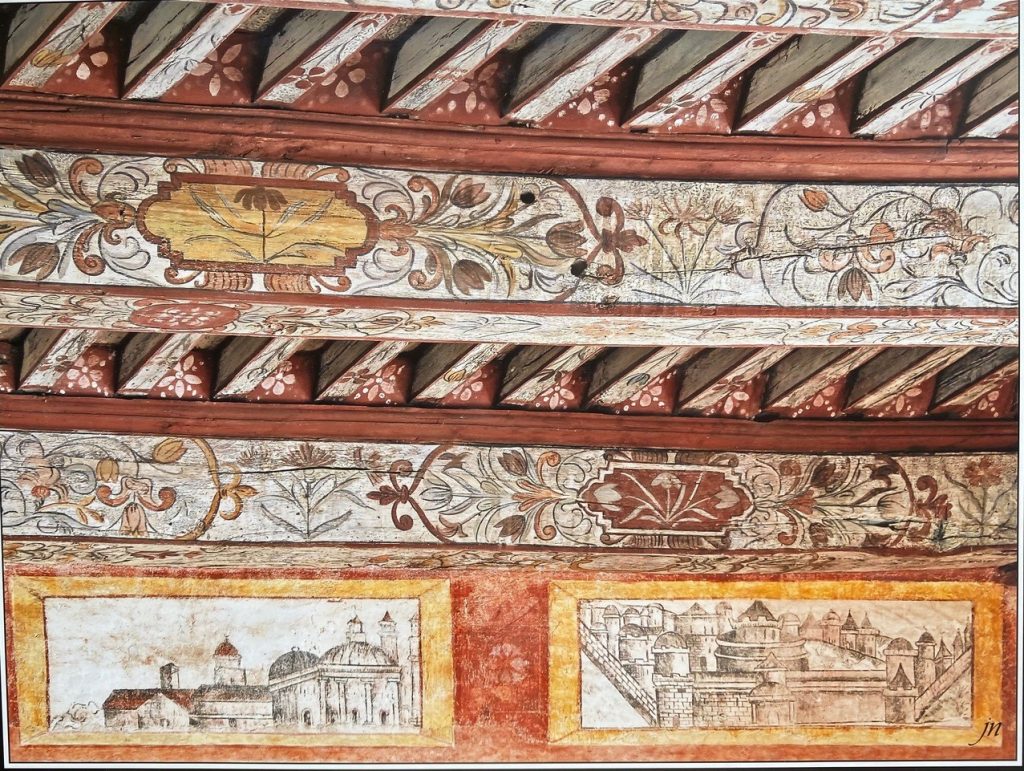 ---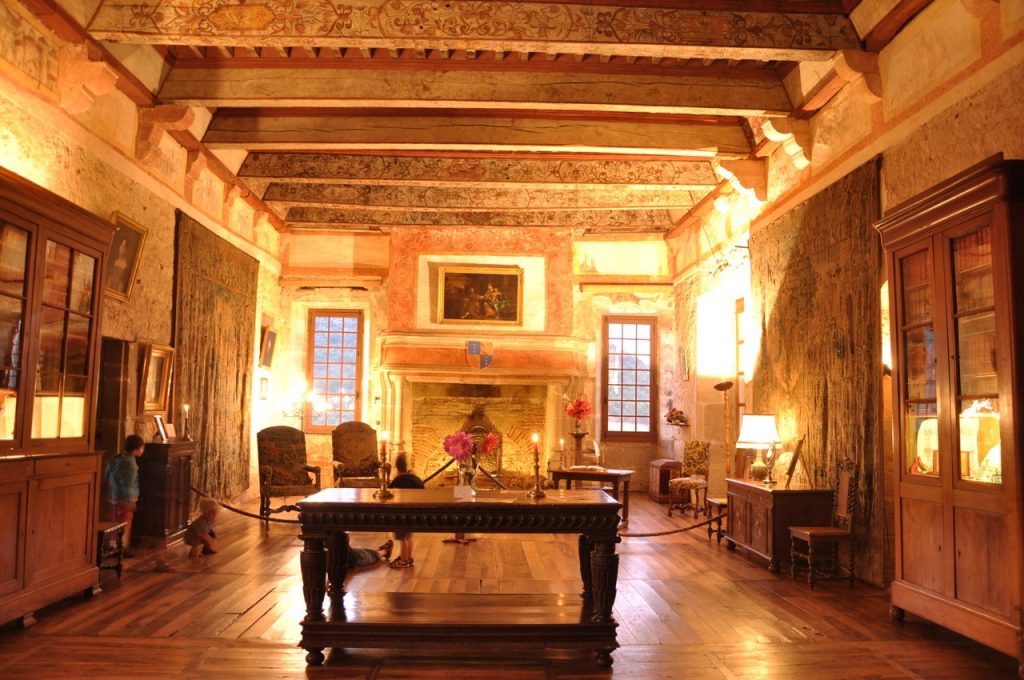 Do not miss :
the night visit
Owned by the De Braquilanges family, the Château de Cénevières today enjoys the love of its erudite and fascinating lords. From April to December, the latter do not hesitate to show their elegant residence themselves. For some years, costumed night tours complete the program: a must do on Wednesdays and Thursdays in summer!
Lit by candlelight, relive the evenings of yesteryear and share a snack at the end of the visit. Blend into the XNUMXth century decor by renting costumes, young and old alike will find what they are looking for. Don't forget your phones and your cameras to immortalize this immersion in time !
Prepare your visit
| Opening hours from September 12 to November 20, 2022 | |
| --- | --- |
| Tuesday | Open from 10 a.m. to 12 p.m. and from 14 p.m. to 17 p.m. |
| Wednesday | Open from 10 a.m. to 12 p.m. and from 14 p.m. to 17 p.m. |
| Thursday | Open from 10 a.m. to 12 p.m. and from 14 p.m. to 17 p.m. |
| Friday | Open from 10 a.m. to 12 p.m. and from 14 p.m. to 17 p.m. |
| Saturday | Open from 14 a.m. to 17 p.m. |
| Sunday | Open from 14 a.m. to 17 p.m. |
| Prices | Min. | Max. |
| --- | --- | --- |
| Individual adult guided tour | 9 € | 9 € |
| Individual child | 4 € | 4 € |
| Adult group | 7 € | 7 € |
| Student fee | 6 € | 6 € |