Explore Sauveterre-de-Rouergue, a medieval bastide where generous nature, respect for tradition and innovation, treasures of medieval architecture and modern comforts mingle.
Located in the heart of Ségala, between Rodez, Albi and Villefranche-de-Rouergue, Sauveterre-de-Rouergue is a remarkable example of a medieval bastide.
A unique story
Created in 1281 by Guillaume de Macon, Seneschal of Rouergue, on the will of the King of France, Philippe III le Bold, to guarantee peace in this part of the Segala, Sauveterre-de-Rouergue is reproduced in nine almost equal quadrilaterals regular plane bastides around a large central square lined with arcades.

Administered by four consuls, its largest residences, built of stone and some of which surround a private courtyard, are concentrated there and display the ease of the merchants, master craftsmen, notaries and magistrates who had them built.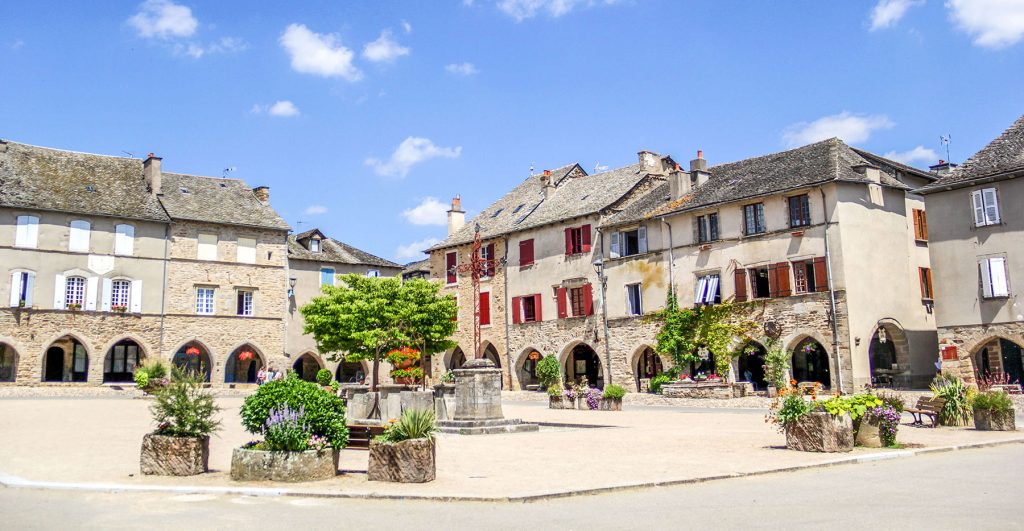 An exceptional heritage
Occupied mostly by artisans, the four quarters, Saint-Jean, Notre-Dame, Saint-Vital and Fonbougine, each had their own defensive gate, of which two beautiful examples from the XNUMXth and XNUMXth centuries still exist, which were supported by wide ditches, some portions of which are still in water.

Built in the XNUMXth century in the Languedoc Gothic style, the Saint-Christophe collegiate church houses elegant Renaissance stalls and a remarkable baroque altarpiece. The half-timbered or beautiful stone houses from the XNUMXth to XNUMXth centuries testify to the past wealth of this bastide which played an important administrative role under the Ancien Régime. Many of them have corbels, sometimes very pronounced, spanning the square and the cart streets.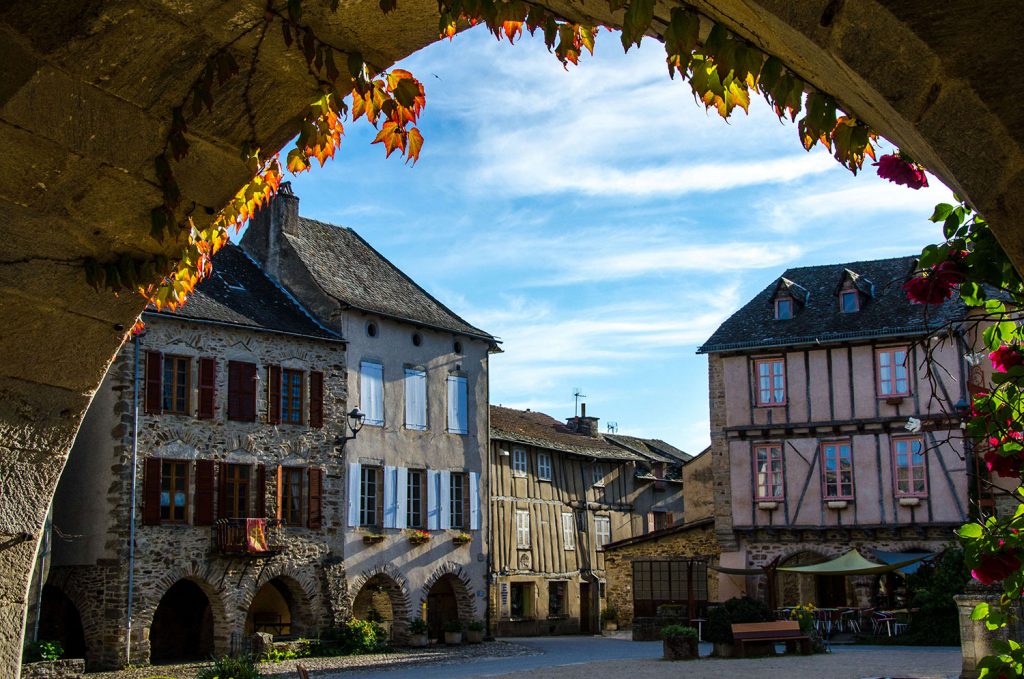 A dynamic artistic center
From the XNUMXth century, a cutlery tradition developed in the country of the Hundred Valleys, whose capital was the bastide town of Sauveterre-de-Rouergue. At that time, the city was populated by a number of traders and craftsmen: blacksmiths, winegrowers, carpenters, carders, drapers, hatters and shoemakers. Some of them even traded in the fairs of Lausanne.

For more than 40 years, the city has experienced a real renaissance of its crafts since new creative pioneers have settled there. Cutlers, leatherworkers, hatters, stained-glass artists, artistic ironworkers, creators of jewellery, art screen printing and leather clothing are now energizing local economic life.

Thus, we can say that Sauveterre-de-Rouergue is a living commune, combining itself at the same time with the past, the present and the future.