Overlook the Aveyron river from Najac. This charming medieval city, dominated by its royal fortress, is an unmissable site in the region.
Located between Villefranche-de-Rouergue and Cordes-sur-Ciel in the far west of the Aveyron department, Najac is "One of the Most Beautiful Villages in France".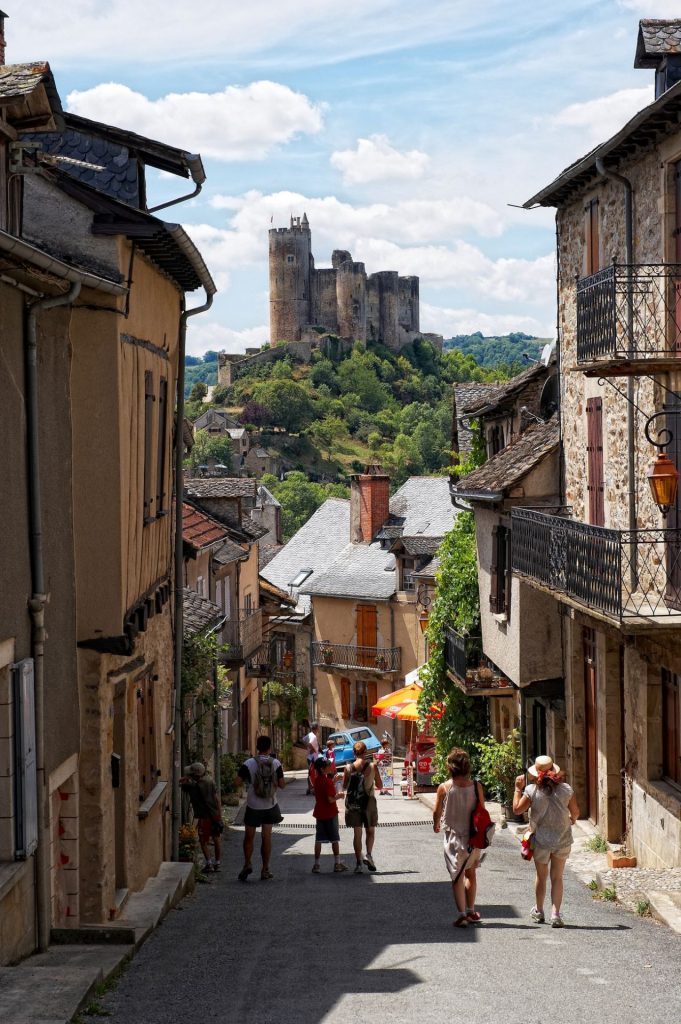 An exceptional defensive site
At the entrance of gorges of the Aveyron, Najac is profiled on a promontory dominating more than 150 meters the surrounding valley. Since Antiquity, its privileged position has been envied by people who came to find refuge there and exploit its natural resources.
In the XNUMXth century, the Counts of Toulouse took over the management of a first wooden building and built a stone castle with square towers there. A century and a half later, Alphonse de Poitiers, brother of Saint Louis, built a new fortress there with round towers, an exceptional example of the military art of southwestern France.
Considered impregnable, the fortress offered security to those who wished to settle nearby. Even today, this place offers the calm and beauty of a landscape where water, trees and rocks come together.
An astonishing street-village
Najac has the astonishing particularity of being a village-street developing over nearly 2 kilometers along a rocky ridge. On either side of the main axis, the stalls and dwellings of merchants and craftsmen were once organized. These still present today their elegant stone and half-timbered facades, as well as their surprising schist slate roofs.
Borrowed by the pilgrims going to Santiago de Compostela via Conques and Toulouse, this street was once effervescent, with the activity of carters, cutlers, mazeliers, treasurers and other coopers and winegrowers. Today, several craftsmen's shops perpetuate the tradition of this center of commerce and artistic creation.
---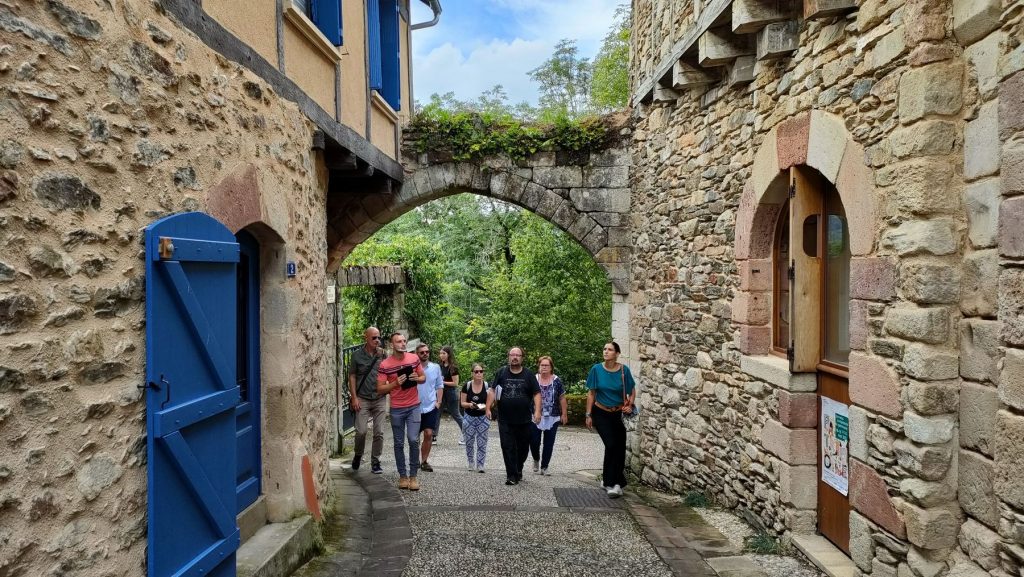 Remarkable buildings
All along the village stand atypical buildings such as the Griffoul fountain, built in granite at the beginning of the XNUMXth century. A few tens of meters further, rises the great governor's house, a former châtelet now housing the Interpretation Center for the Architecture and Heritage of the Bastides du Rouergue.
Continue walking along the street, pass in front of the old house of the Seneschal and go down again towards the church of Saint John the Evangelist. This building bears witness to the reconquest of the region by the Catholic Church after the crusade against the Albigensian Cathars. Able to accommodate several hundred worshipers, its southern Gothic architecture conceals exceptional furnishings including a processional cross from the XNUMXth century and a sculpted group associating a Christ on the cross of Catalan invoice from the XNUMXth century, the Virgin and Saint John the Evangelist from the XNUMXth century. century.