From Villefranche de Rouergue to Saint Antonin Noble Val, via Najac and Laquépie, venture into the gorges of Aveyron! Way to Santiago de Compostela, short loop, hike, our paths will make you discover the secret gorges of Aveyron.
The discreet Aveyron river takes its source near Sévérac-le-Château, it bypasses Rodez, prefecture of Aveyron, weaves its way between the green hills of Compolibat and La Bastide l'Evêque before crossing Villefranche-de-Rouergue. It is even the only city it crosses in its center! Take advantage of its banks for a short family outing on the heritage trail (5 km walking circuit)
But to approach the gorges of the Aveyron closer, you will have to venture to the side of Najac, one of the most beautiful villages in France! 22 km from Villefranche de Rouergue and 29 km from Saint Antonin Noble Val, Najac is the entrance to the wild gorges of Aveyron. A beautiful preserved green setting where the river undulates between the wooded hills.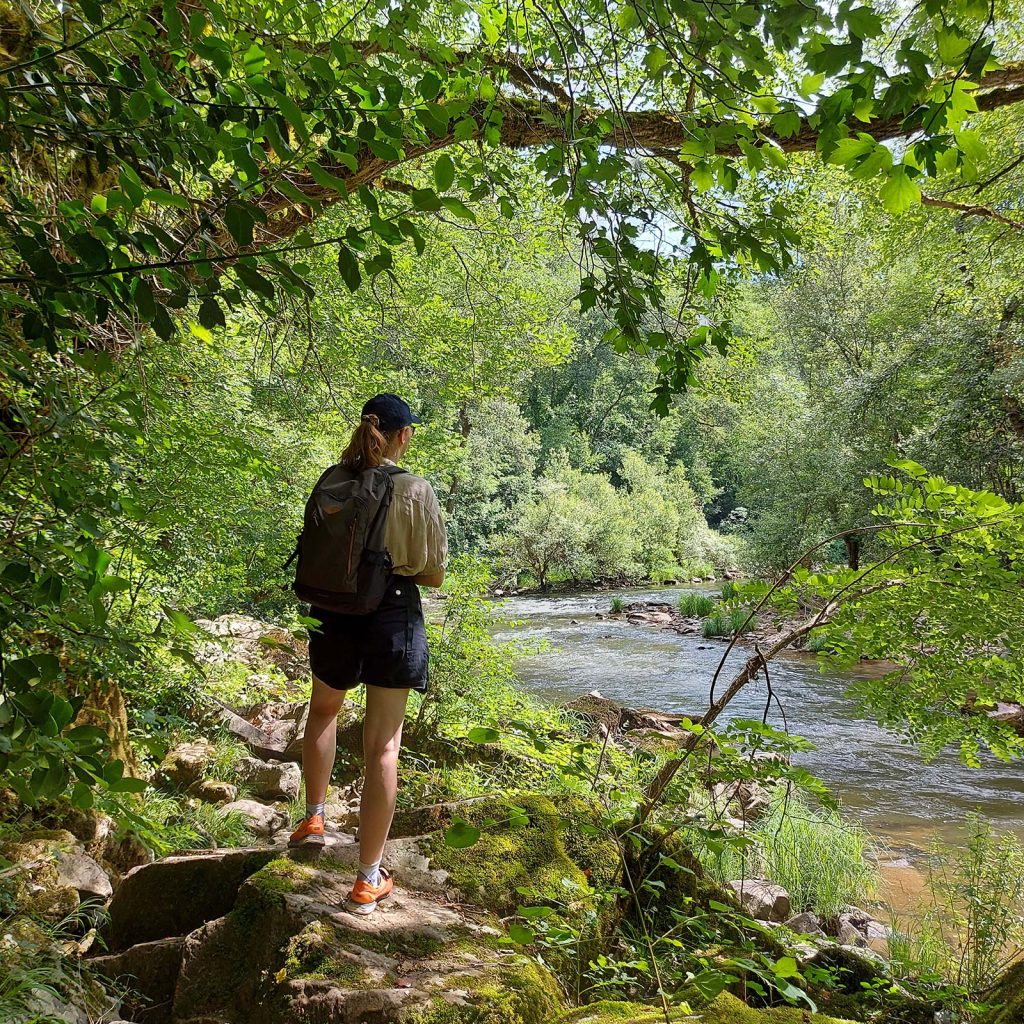 The Camino de Compostela from Najac to Laguépie
13 kilometer route

Soar on the GR 36 ! This variant of way to Santiago de Compostela connects Conques to Toulouse. On the stage that leads to Cordes sur Ciel, follow the Aveyron river from Najac to Laguépie. Thirteen kilometers meandering between ferns, in the shade of ash trees, hornbeams and chestnut trees… Refreshing! To take advantage of this route, take the train ! On the TER Aurillac – Toulouse line, the Najac and Laguépie stops will be useful to you.
The chestnut groves
12 kilometer circuit

Ascend to the heights of Najac to contemplate beautiful views on gorges of the Aveyron and the impressive fortress which overlooks them. Along the river for 6 km, this path will make you discover some curiosities: the railway line and its works of art, the national competition site for canoeing and even a Gothic bridge from the 13th century.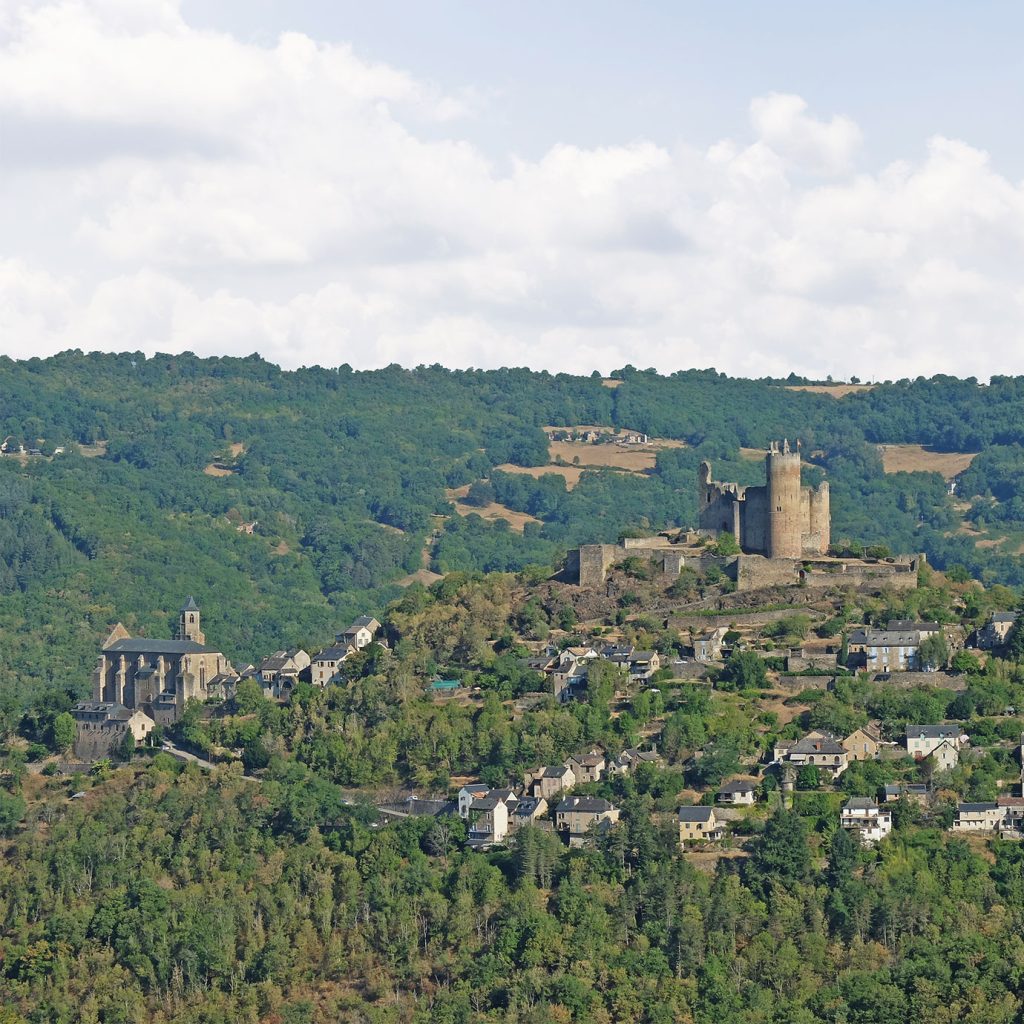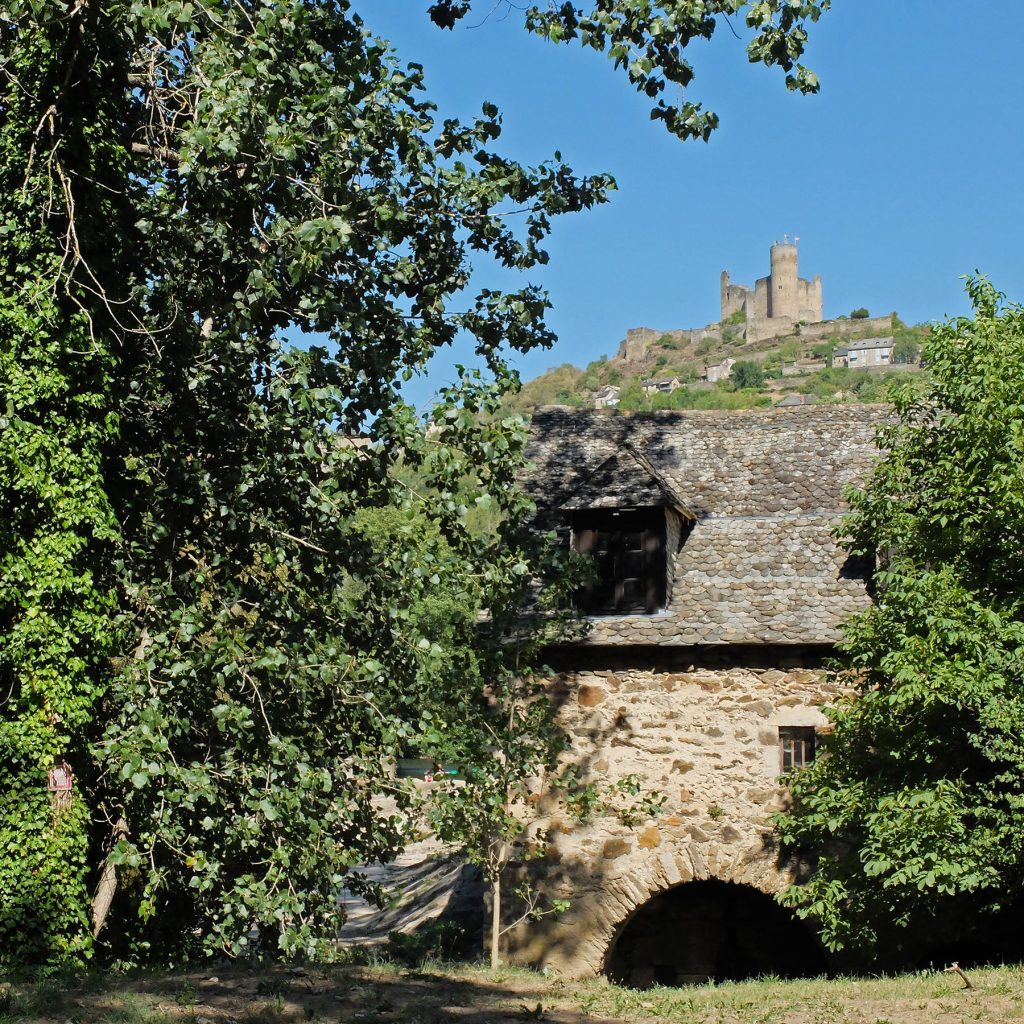 The windmills
9 kilometer circuit

From the village of Najac, follow the old round path before continuing on the heights of Najac. You will then descend to the banks of the river looking for elders mills of the valley.
The little tour of Mergieux
6 kilometer circuit

Starting from a place called Mergieux, follow this short loop in the forest, in the shade of the leafy trees! Be careful, it still climbs a little with 296 meters of elevation gain.