Overlooking the bastide town of Villefranche-de-Rouergue from its 400 meters above sea level, the Calvaire site offers an exceptional panorama of the ancient medieval city.
A point of view that deserves
From the city center, take the old roman road to access the oppidum: one of the most beautiful panoramas on the royal bastide. A nugget that deserves! Count around twenty minutes of walking for the most athletic and a few kilometers by car on the D47 for the others.
On foot, you will have to go up the Stations of the Cross to reach the heights of Villefranche.
From up there, you can guess the gridded urban plan of the country house, the imposing bell tower of the collegiate and the valley through which the Aveyron and the Alzou meander.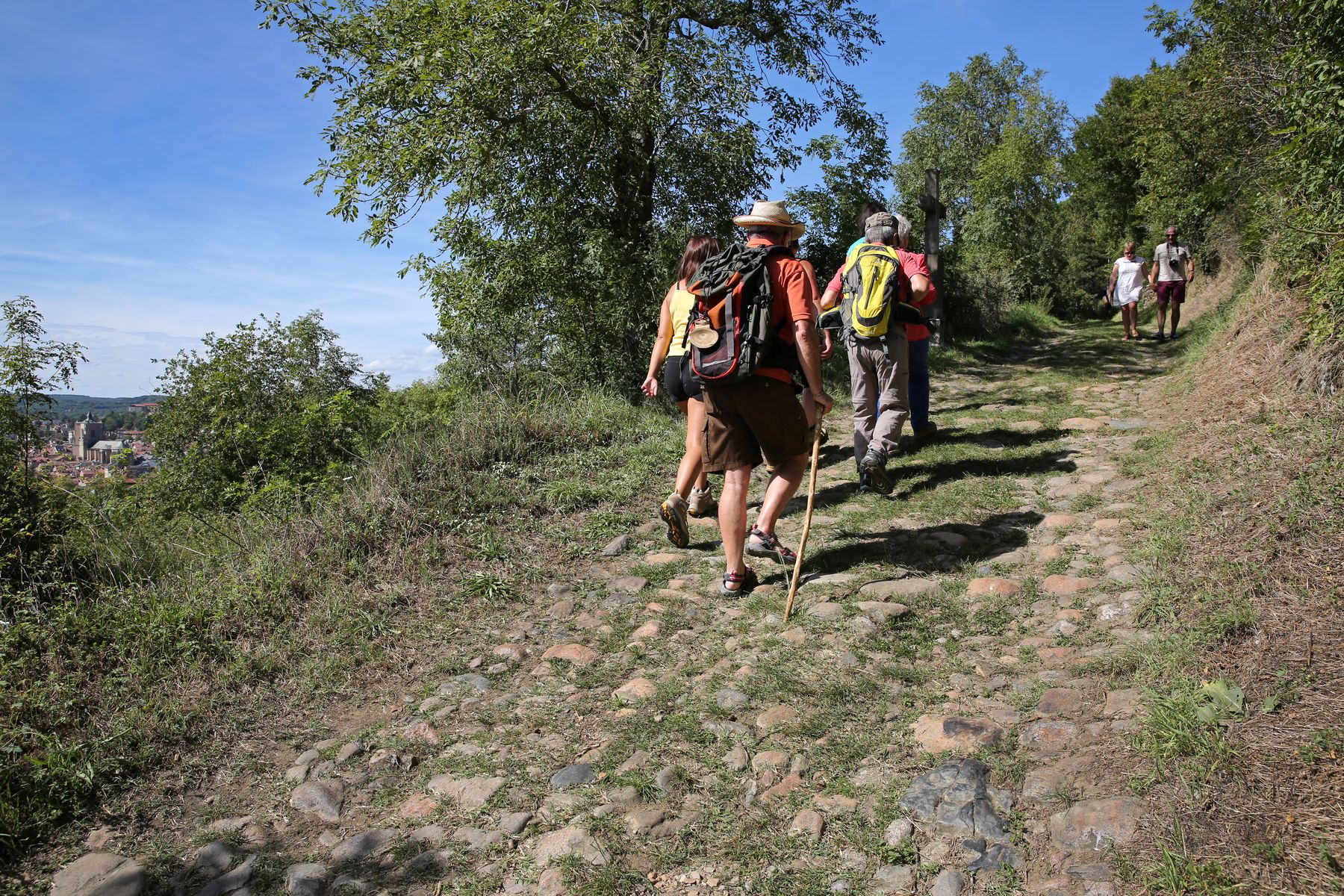 From the Gallic oppidum to the current site
The Calvary dominates a difficult access site logically called "d'Aigremont". Passing to be a ancient Gallic oppidum, it was crossed by a roman road connecting Rodez to Cahors and used to transport silver ore.
On the site of an old medieval castle now destroyed, two religious buildings were built there: Saint John the Baptist Church and Chapel of the Holy Sepulcher. Dedicated to Saint Carpil, the first was backed by a cemetery occupying one of the slopes of the hill. During excavations carried out during the XNUMXth century, vestiges were discovered there attesting to a necropolis in use since the XNUMXth century.
The Chapel of the Holy Sepulcher
Built on the highest point of the hill of Saint Jean d'Aigremont by Célestin Lacombe, near a hermitage located against the church and in which he had just retired, the building was consecrated June 23, 1715 in the presence of the brotherhood of blue penitents. Célestin Lacombe, a former military surgeon, who became a monk and hermit, who enjoyed great renown among the common people, was known for treating and miraculously curing the destitute.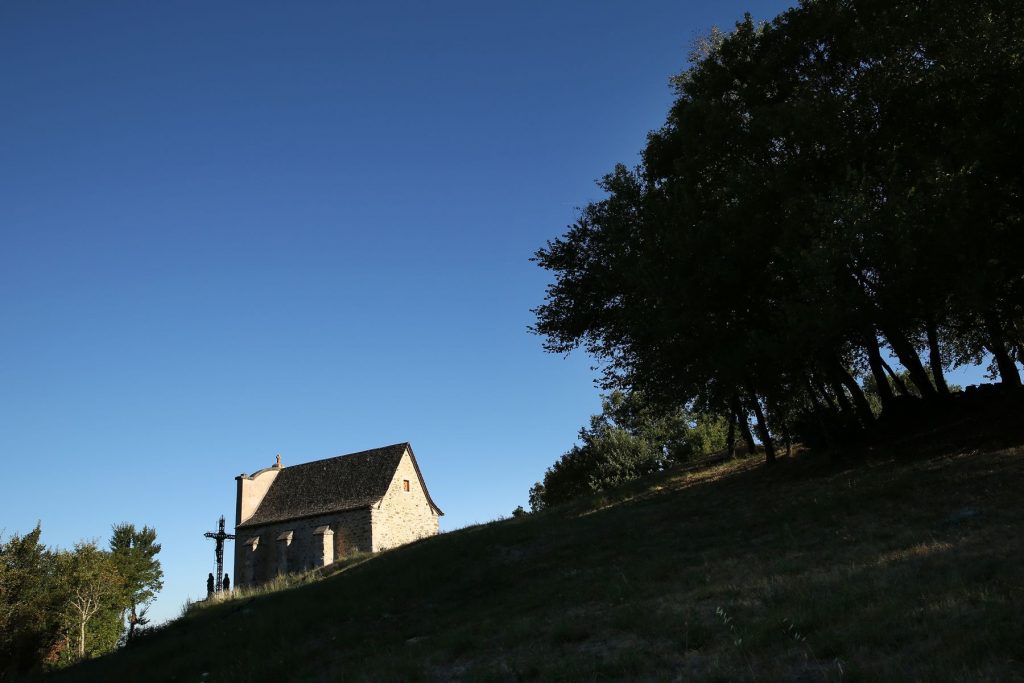 The original chapel, of which the portal and the window of the facade remain, was partly destroyed during the Revolution. It was rebuilt from 1821 thanks to a donation made by Madame Roziers-Labastide, then prioress of the brotherhood of blue penitents.
The building with a single nave flanked by buttresses, which once housed a sculpted ensemble, closed the procession in which the Black and Blue penitents took part on Good Friday.
Each of the two brotherhoods, crossing the city adorned with its distinctive attributes, took the painful way of the cross, climbing the old Roman road to the chapel, this new Golgotha, to physically and symbolically reconstitute the last episode of the Passion of Christ. .