Located in the town of Villeneuve d'Aveyron, the church of Toulongergues is an extraordinary building. Built ago over 1 years, it is equipped with a great architectural and artistic richness.
An exceptional story
Famous for its important Jacobean stopover, Villeneuve d'Aveyron has another heritage gem strongly misunderstood. To find out, get off the beaten track and head to the hamlet of Toulongergues. Away from the main thoroughfares, the latter is home to one of the most surprising buildings in West Aveyron!

Built on an old Romanized pagan place of worship, this church will not leave you indifferent. Frequent are those who feel strong emotions when confronted with it! Push its doors, it's to make a good for over 1 years in time, to meet the Visigothic people who once lived in the region.

Over the centuries, the building was singularly transformed and archeology has not yet succeeded in revealing all its secrets. This is why specialists are still skeptical about it today. To try to unravel its mysteries, take part in a commented visit led by one of the tour guides from the West-Aveyron tourist office. Through his comments, his plans and his photographs, he will try to immerse yourself in the distant past and make the stones speak that surround you.
A singular architecture
From the first glance, the church of Tolongergues will surprise you with its majesty and its lack of buttresses. In the 600th century, the eponymous hamlet had nearly XNUMX inhabitants, which explains the reason for such a large building in this remote place. Attached to the residence of the prior who once managed it, the latter was built in limestone on a ancient Merovingian necropolis.

In addition to its size, the church is intriguing with its ground plan saying " with flat bedside and rounded corners ". Mainly concentrated along the famous Villefranche-de-Rouergue fault, these pre-Romanesque buildings are quite exceptional. Its interior layout must inevitably be explained, so much the exercises of worship have evolved since that time.

Resembling large keyholes, some of its openings make you redo travel beyond the Pyrenees. Indeed, they take up the architectural codes used by the Moors when they occupied a large part of the Iberian Peninsula.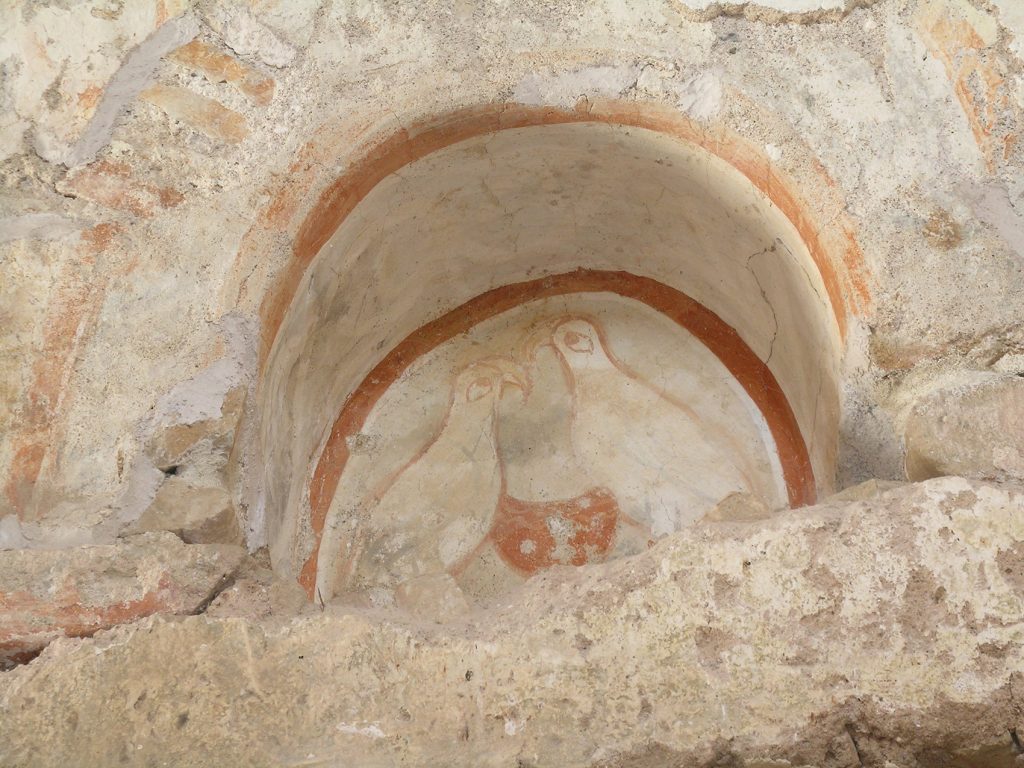 A rare setting
The interior contains real treasures whose dating is still subject to discussion today. Among them are many painted decorations, taking up a apocalyptic theme quite unique in its representations. Discover a redemptive Eve, the four evangelists, a sleeping Virgin and several Eucharistic motifs, framing the throne of Christ awaiting his return to Earth.

In addition, the building has retained some sculpted elements, including a mysterious sandstone column with two figures holding hands. Referring to a scene from the Old Testament, thenaive and primitive look of their physical and clothing characteristics will definitely intrigue you.