Practical information, upcoming events, market days, personalized advice… welcome to our information office in Villefranche de Rouergue. The team of the tourist office will inform you!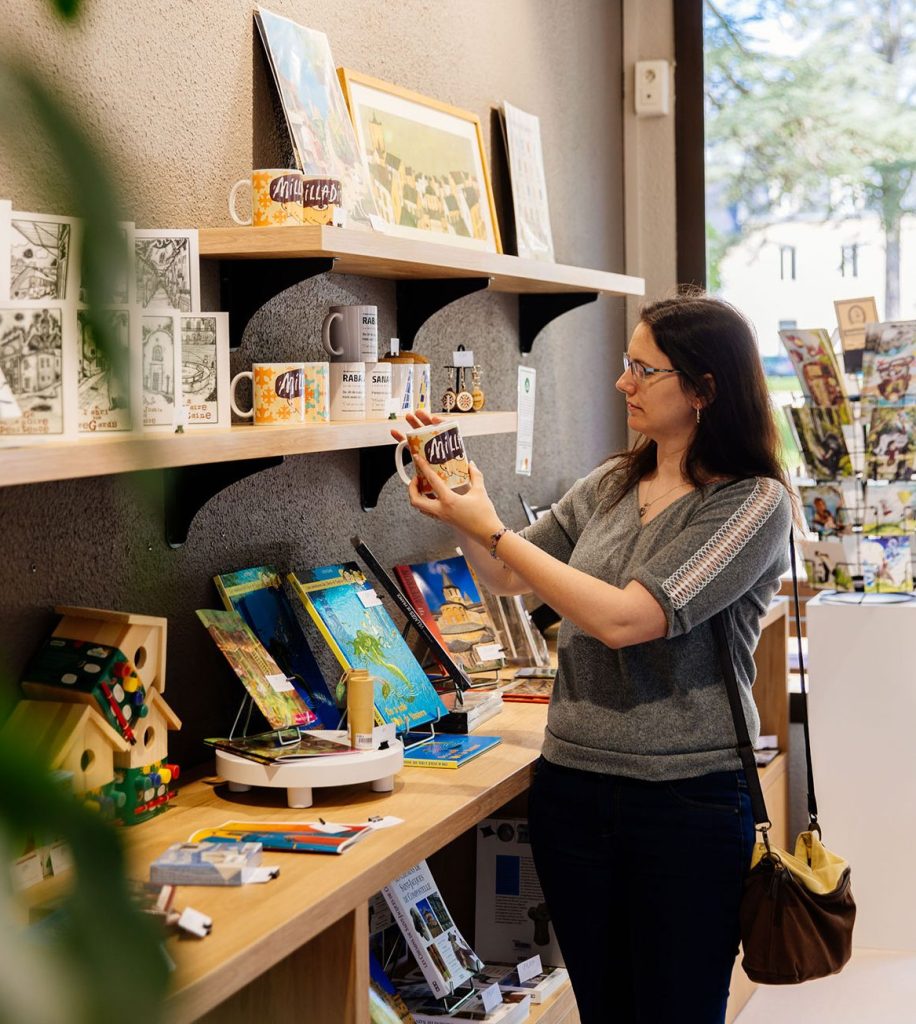 Welcome to the tourist office
Come visit us in our information desk of Villefranche de Rouergue. The perfect place to find ideas for outings and activities to do with family, lovers or friends. Take the time to browse our magazines, brochures and flyers in our reception area and take a tour of the shop. You will find some gift ideas there!
Prepare your stay in Villefranche de Rouergue
Want to discover Villefranche-de-Rouergue and its surroundings? Contact the tourist office team for a personalized advice. By email or by phone, we will answer you all year to help you prepare for your stay. Looking for accommodation, restaurants, activities, must-visit sites or little-known nuggets, we are here to guide you!
Do you live in Villefranche de Rouergue?
Find all useful information for your daily life: parking, transport, good addresses... The reception team is at your service.
Want to enjoy the cultural and sporting life from the city ? Ask us for our calendar paper ! Published every month or every 15 days in season, it gives you all the events and demonstrations of the territory. See also our online agenda.
Information desk opening hours
In Villefranche de Rouergue, we welcome you all year round in our tourist information office located in the city center, close to the Aveyron river, the bastide and the monuments.
| Opening hours from November 07 to December 31, 2022 | |
| --- | --- |
| Monday | Open from 09:30 a.m. to 12:30 p.m. and from 14 p.m. to 17 p.m. |
| Wednesday | Open from 09:30 a.m. to 12:30 p.m. and from 14 p.m. to 17 p.m. |
| Thursday | Open from 09:30 a.m. to 12:30 p.m. and from 14 p.m. to 17 p.m. |
| Friday | Open from 09:30 a.m. to 12:30 p.m. and from 14 p.m. to 17 p.m. |
Closed on Tuesdays, weekends and public holidays
---