Meet at nightfall to experience a real moment of sharing at the night markets! Taste local products and make authentic encounters with our local producers.
Summer meetings
in Najac: every Wednesday evening;
in Villefranche: every Sunday evening;
in Villeneuve: 1st Friday in July and August.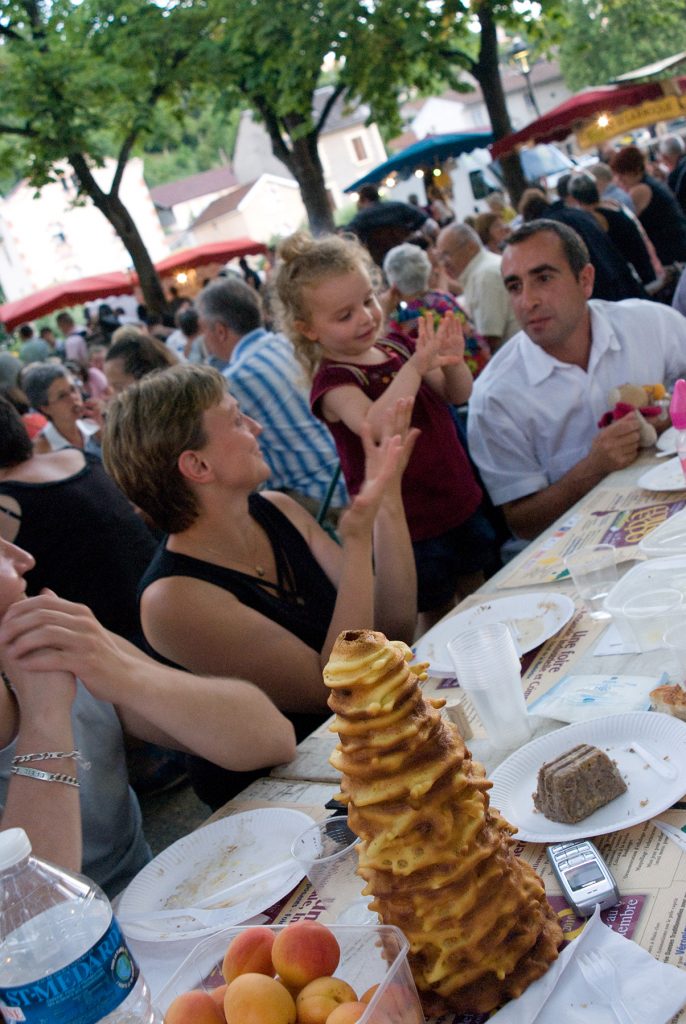 The best of summer evenings
In summer, on the square of Villefranche, Najac or Villeneuve, local producers await you for an evening filled with good humor, where the sound of the accents and the clinking glasses make the hearts of our Bastides. We promise you a festive and warm atmosphere!
On the village squares, in the light of colored lanterns and garlands, savor this moment with your family, as a couple or with friends. Moments where you can get together and savor good traditional and local dishes : this is what makes the live well of our territory!
Good to know
The night markets most often take place between 18 p.m. and 23 p.m. You can find salty and sweet and something to quench your thirst. Don't wait too long to have more choices!
Producers for full of flavors
Around large tables in plein air, enjoy some local and farm products, dance to festive music and laugh with your table neighbours. Simple moments filled with generosity!
The night markets are also the ideal place to meet people and relax in a friendly atmosphere, in the evening after a beautiful sunny day. Meet local personalities, enthusiasts of their region who will make you discover the good life in Aveyron.
As you walk through the square, it's up to you to choose what your evening meal will be! Make the greedy! To start, after a small aperitif, make your choice between farçous, sausage aligot or even truffade. Of course, do not miss to taste the pastries: fouaces, croquande. There is something for every taste ! Homemade preparations allow you to authentically discover the Aveyron gastronomy.