It is at the market that local producers, merchants and fairground give you an appointment!
Find a warm welcome, fresh and local products, hear the language of Oc spoken by the elders and enjoy!
Villefranche de Rouergue market
Thursday morning
Large market on Place Notre Dame, Place Lescure and Allées Aristide Briand.
One of the most beautiful markets in the region takes place on Place Notre-Dame, the commercial heart of the city. On the fragrant stalls, all the diversity of local Aveyron products is offered to you: farçous, aligot, truffade, fouaces but also foie gras, confit, charcuterie and country breads, honey...

If Thursday is a public holiday, contact the Tourist Office to find out the exact date of the market day. Such. : 05 36 16 20 00

Aren't you here on Thursday?
Saturday morning
Small market on Place Notre Dame.
Sunday morning in summer
Small market on the Place de la République.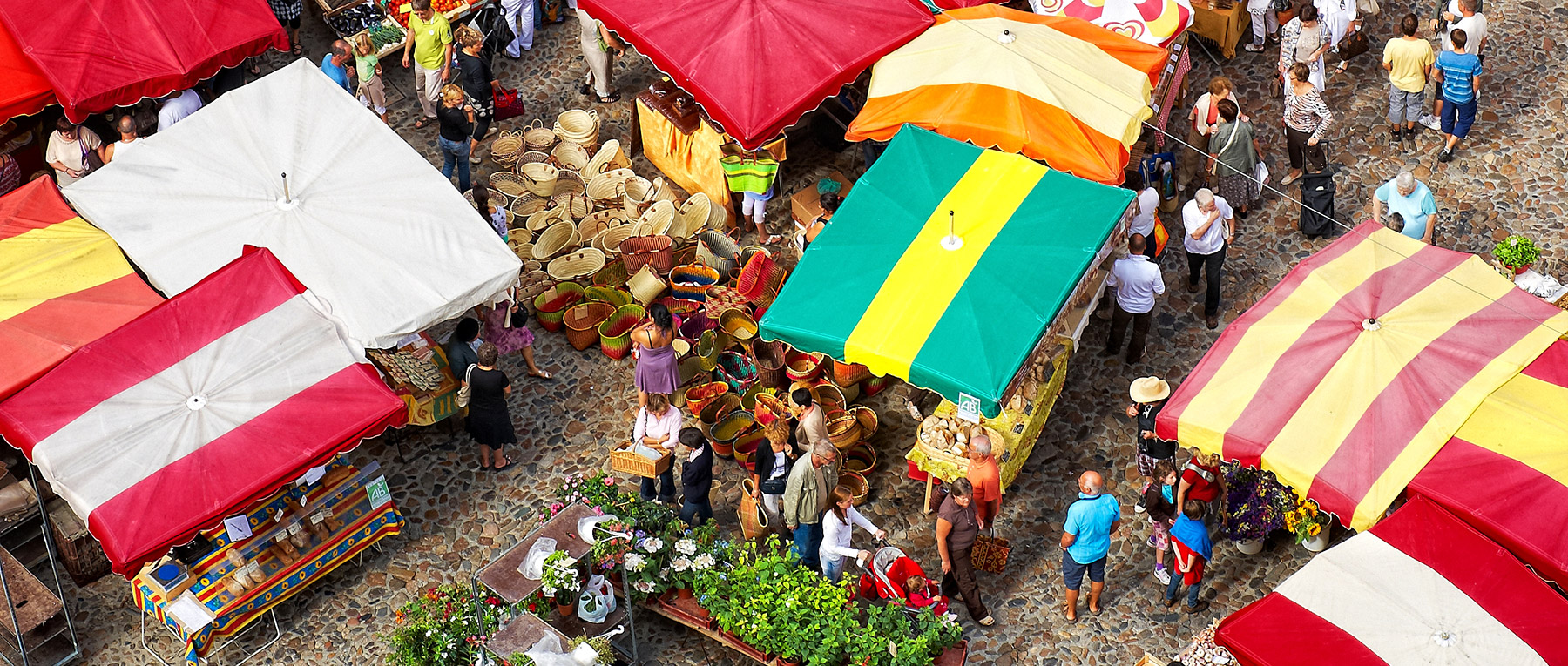 Najac market
Sunday morning
All year round, Place du Faubourg
Every Sunday morning, the Place du Faubourg comes alive and welcomes around forty merchants. Canned ducks, goat's cheese, croquandes... You're sure to leave with a full shopping bag!
Najac and the fouace
Fouace, a brioche cake with orange blossom, is Najac's specialty, and a party is even dedicated to it! Don't forget to taste it...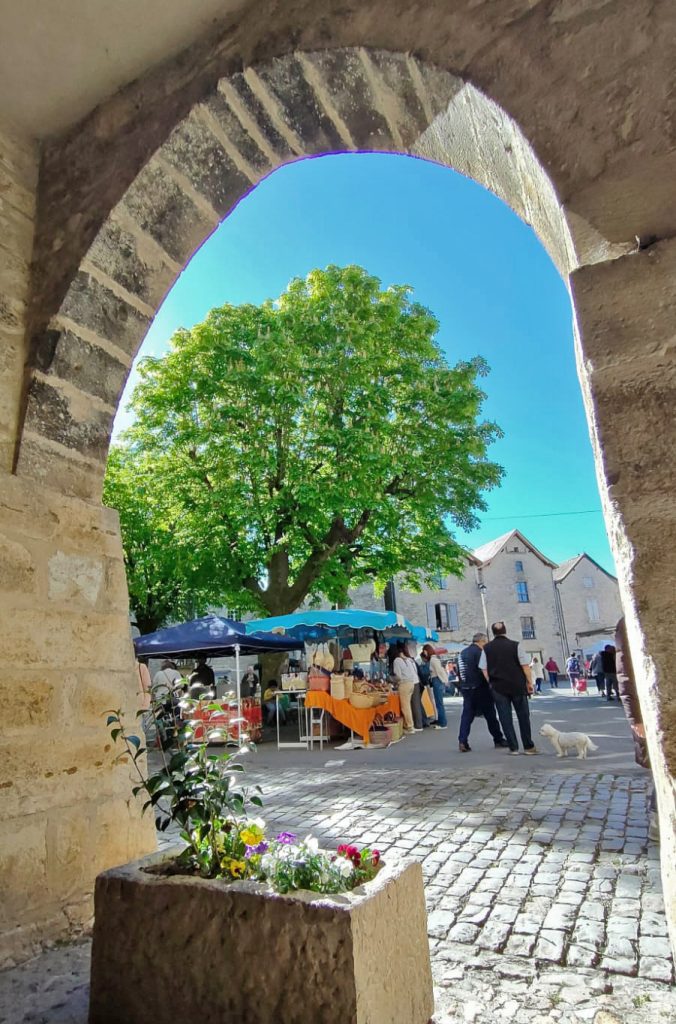 Villeneuve market
Sunday morning
All year round, place des Conques
On the square of this charming medieval bastide, meet local merchants and producers to fill your basket with fresh seasonal produce.
---
Spot markets
To find out about all the one-off markets and craft markets, see our section " Diary ".
Other weekly markets in the region
Monday
Caussade (in the morning) – all year round
Fair of Villeneuve (1st Monday of the month – city tour) – all year round
Tuesday
Decazeville (in the morning) – all year round
Rignac (in the morning) – all year round
La Fouillade (1st Tuesday morning of the month)
Salles-Courbaties (at 18 p.m.) – all year round
Wednesday
Memer (in the morning) – all year round
Aubin (in the morning) – all year round
Montbazens (in the morning) – all year round
La Salvetat-Peyrales (1st Wednesday of the month – morning) – all year round
Naussac (late afternoon) – all year round
Thursday
Villefranche-de-Rouergue (in the morning, Place Notre Dame, Place Lescure, Allées A. Briand) – all year round – Big market
Friday
Aubin (in the morning) – all year round
Decazeville (in the morning) – all year round
Foissac (late afternoon – small market)
Saturday
Villefranche-de-Rouergue (in the morning, under the arcades, small market) – all year round
Capdenac Station (in the morning) – all year round
Figeac (in the morning) – all year round
Cajarc (afternoon) – all year round
Transac (afternoon) – all year round
La Fouillade (in the morning) – in July and August
Sunday
Villefranche-de-Rouergue (in the morning, Place de la République, small market) – all year round
Najac (in the morning – Place du Faubourg) – from May to October
Saint Antonin Noble Val (in the morning) – all year round
Limogne in Quercy (in the morning) – all year round
Villeneuve (in the morning – Place des Conques) – all year round