On vacation or at the weekend, do you want to share a meal outdoors? Find below the list of picnic areas in our territory.
On the edge of river en wilderness, at the heart of a character village or next to a visit site, choose your ideal spot!

As a family, let the children frolic and have fun in the play areas. Take a stroll before an afternoon of swimming or outdoor sports... In short, take out your most beautiful checkered tablecloth and enjoy the local gastronomy.
Where to picnic around Villefranche de Rouergue?
In Villefranche de Rouergue
2 tables at the green theater (trash can and toilets)

1 table in the Thirteen Stones party room (trash can)

4 garden tables of 13 stones/skatepark (bin)

3 tables at the Rouzière rest area (D922)
Around
Morlhon le Haut:

5 tables, lake road (garbage and toilet)

Maleville:

2 tables, near the pétanque court, village center

La Rouquette:

5/6 tables, Trois Routes area – 410 Route de l'Assou (trash and toilets)

Mounts:

4 tables, Le Couderc (bin and toilets).

Toulonjac:

2 tables, party room (bin)

Martin:

several tables around the Lac de Bannac

Vailhourles:

1 table, St Fiacre chapel

Laramiere:

2 tables, La Coaille

Promilhanes:

1 table, branch D911 and D53
Where to picnic around Najac?
To Najac
3 tables in Saint-Blaise

5 tables at the Motorhome area

2 tables in the church car park, at the "faubourg" esplanade and behind the Place du Faubourg

1 table at places called Villevayre, Ferragut, Coustalou… (bin, shelters and toilets)
Around
Bor and Bar:

2 tables, at the edge of the Viaur / Roc du Gorb (garbage can)

Lunac:

3/4 tables, D 39 before the village (bin).

The Fouillade:

4 Route du Rouergue D922 tables (bin).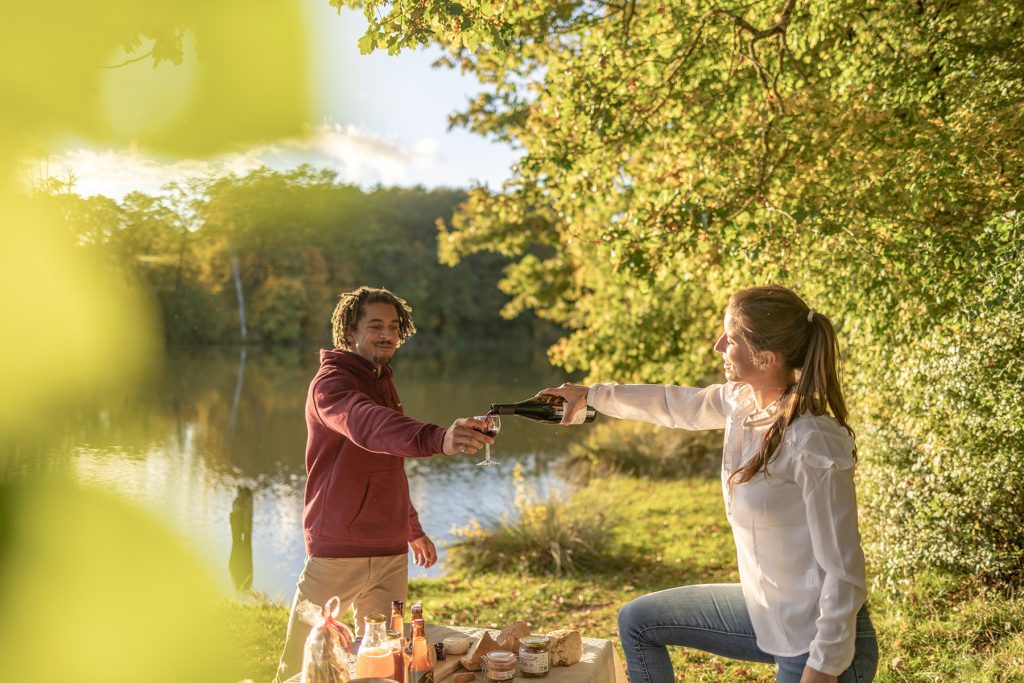 For a successful picnic
Why not stock up on good local products? Here, in Aveyron, there is no lack of it.
Where to picnic around Villeneuve?
In Villeneuve
1 table on the place du Garrigou and the land of the escargol

2 tables at the Sol de la Dîme (bin and toilets)
Around
Saint-Igest:

1 table, next to the church car park

Foissac:

1/2 tables, near the town hall (garbage can), and 7 tables next to the Caves

Salles-Courbaties:

1 table, town hall square (trash can + toilets.)

Montsales

: 3/4 tables, village center (bin), 2/3 Fontalbat Mazars charcuterie table

Holy Cross :

1/2 tables, party room (trash can + toilets)

St Remy:

3 tables, village center/La Passade housing estate (trash cans + barbecue), 1/2 table, carpooling area (D120)

Ols and Rinhodes:

1 table, chapel of Rinhodes and 2 tables, in the village

La Capelle Balaguier:

1 table, Valley road

Naussac:

5 tables, oak path (garbage can + shelters + toilets)