Follow the leader ! Discover Najac, Villeneuve and Villefranche de Rouergue thanks to the various guided tours offered by the tourist office.
Quelle visite guidée choisir ? Découvrez l'offre de visites guidée de la destination :
Nos visites guidées par thématique
Que vous soyez amateur d'Histoire ou non, que vous ayez envie de percer les secrets de nos vieilles pierres ou d'explorer la nature, vous trouverez une visite à votre goût !
Nos visites guidées par ville ou village
Guided tours of Najac
Vous souhaitez percer les secrets du village médiéval de Najac ? Alors, partez à la découverte du bourg castral, de ses faubourgs et de ses environs le temps d'une visite guidée.
Classic guided tours
Accompanied by a guide-lecturer, set off for a time travel… Depuis la place du Faubourg jusqu'à l'église St-Jean, les corbelled houses et les couverts vous plongent au cœur du Moyen Age.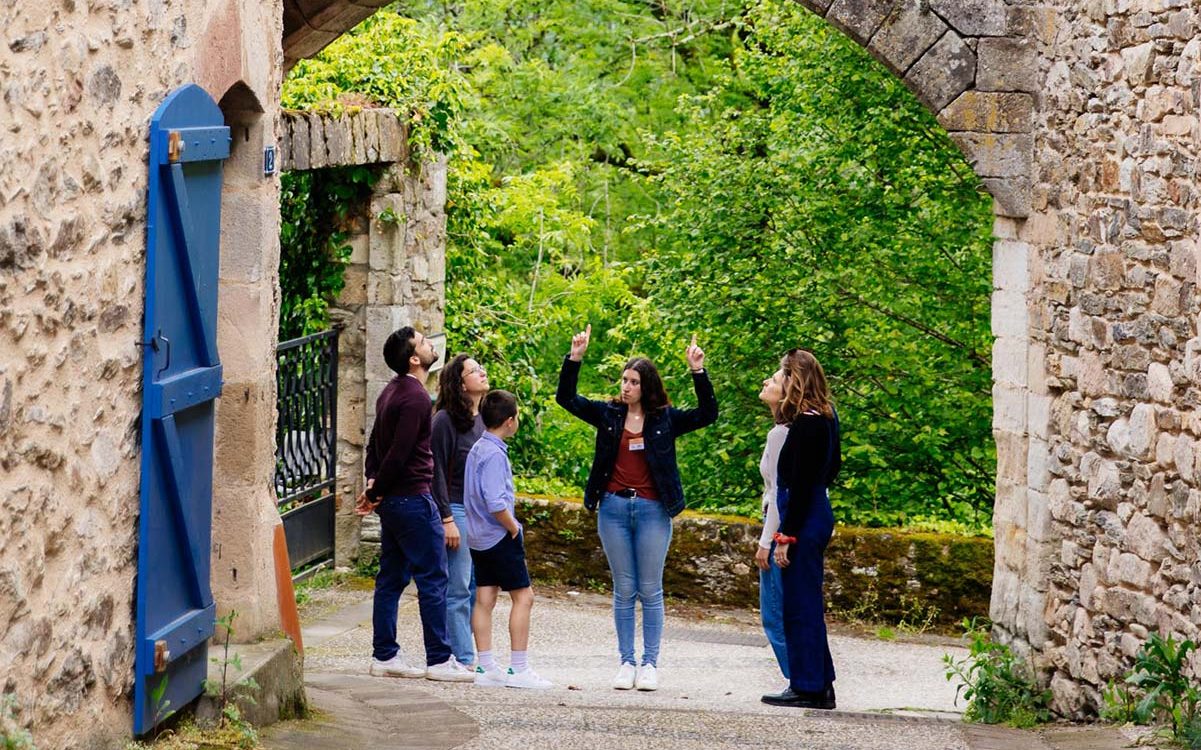 Visites guidées Najac et Maison du Gouverneur
Découvrez les secrets du village médiéval de Najac sur les pas d'un marchand najacois au Moyen Âge. Suivez le guide jusqu'à la Maison du Gouverneur et découvrez cette ancienne demeure de médiévale.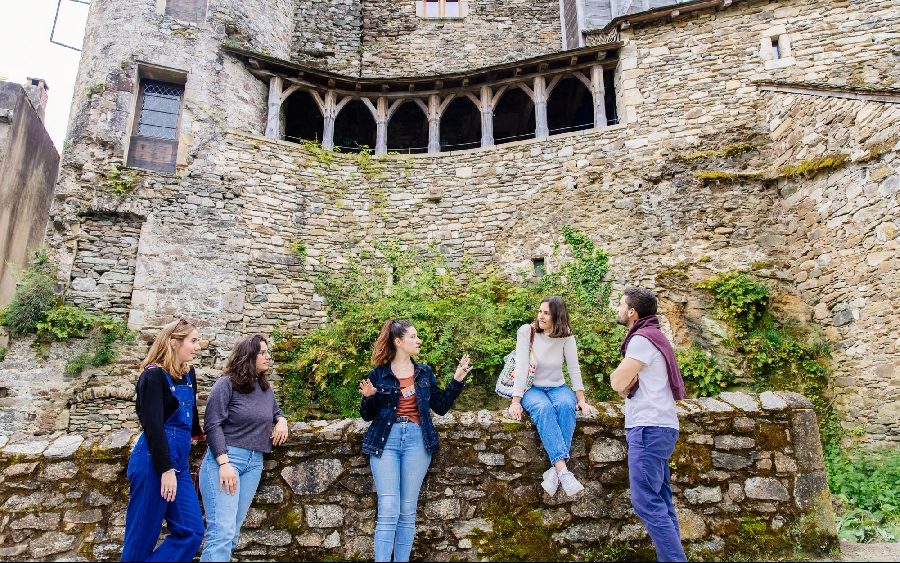 Guided night tours
Contemplate Najac by torchlight with night visits. See you at nightfall, when the agitation is less and you hear more than the wind and the murmur of the guide who tells you the secrets of the villages.
Certaines des visites nocturnes se déroulent en la présence d'un conteur. Pour connaitre les dates de ces visites, rendez-vous sur notre online agenda.
Pour information : les visites nocturnes sont organisées en juillet-août.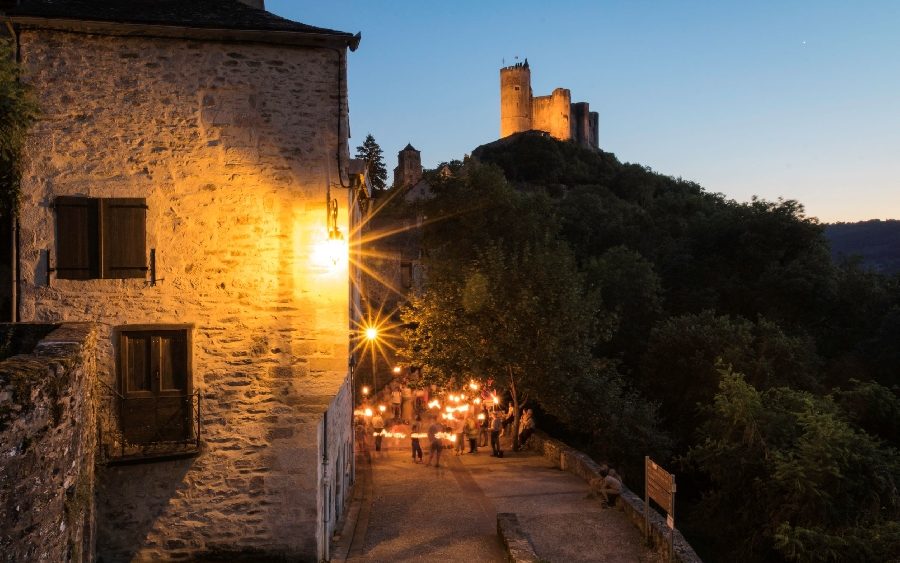 ---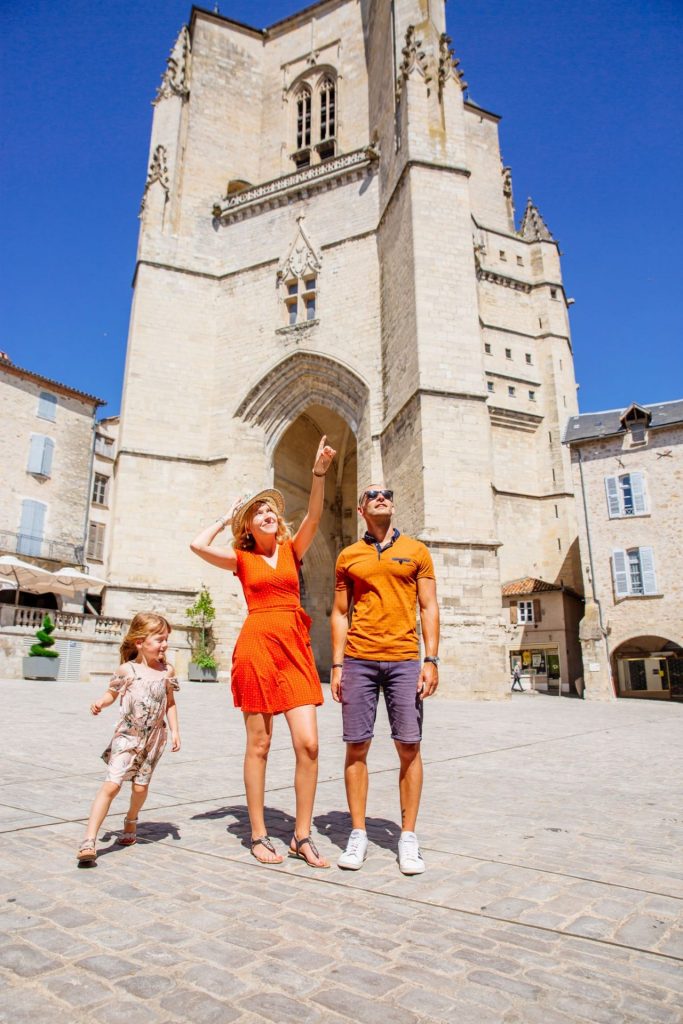 Guided tours of Villefranche-de-Rouergue
Classic guided tours
Come and discover Place Notre-Dame and its cutlery, the collegiate and its powerful bell-tower-porch, the medieval alleys as well as maisons wealthy merchants.
Listen to your guide's anecdotes about daily life in the Middle Ages, the practices and customs of this era which marked the history of the city.
Visites guidées des monuments de Villefranche de Rouergue
Explore Villefranche with an audio guide
Set off for 2 hours to discover the medieval Bastide! The houses of wealthy merchants, the collegiate church, the chapel of the Black Penitents or even the monolithic fountain will no longer hold any secrets for you!
---
Guided tours of Villeneuve
Classic Guided Tour
Saved founded in 1053, Villeneuve has a roman church, in the shape of a Greek cross, a copy of the original sanctuary of the Holy Sepulcher of Jerusalem. In 1231, Count Raymond VII of Toulouse granted it municipal freedoms and the status of Bastide.
In summer, day or night by torchlight, visit the Romanesque (XNUMXth century – paintings from the XNUMXth century) and Gothic (XNUMXth century) church as well as the XNUMXth century salvage and the XNUMXth century bastide, with Gothic covers and high door, keep tower.
A few kilometers from the village, follow your guide to discover the church pre-Romanesque of Tolongergues… A jump of more than 1 years in time!
Balade-nature
As a family, take part in a walk on the causse villeneuvois. Contemplate the fauna and flora that surrounds you and observe the small Caussenard heritage.
Sensory visit
Devenez acteur de votre visite ! Des visites parfaites pour ceux qui n'aiment pas l'Histoire mais qui veulent apprendre tout en s'amusant !