On a guided tour or on your own, explore the heritage and cultural sites of western Aveyron. Stroll through the bastides, their museums and monuments and let yourself be surprised by unusual visits!
From prehistory to contemporary art, discover the history of our territory by browsing our visit sites. Explore monuments : castles, fortresses, churches, abbeys… Spin through the museums et ecomuseums to discover the traditions and customs of yesteryear in Aveyron. Give free rein to your emotions in the art exhibitions and live beautiful moments of sharing…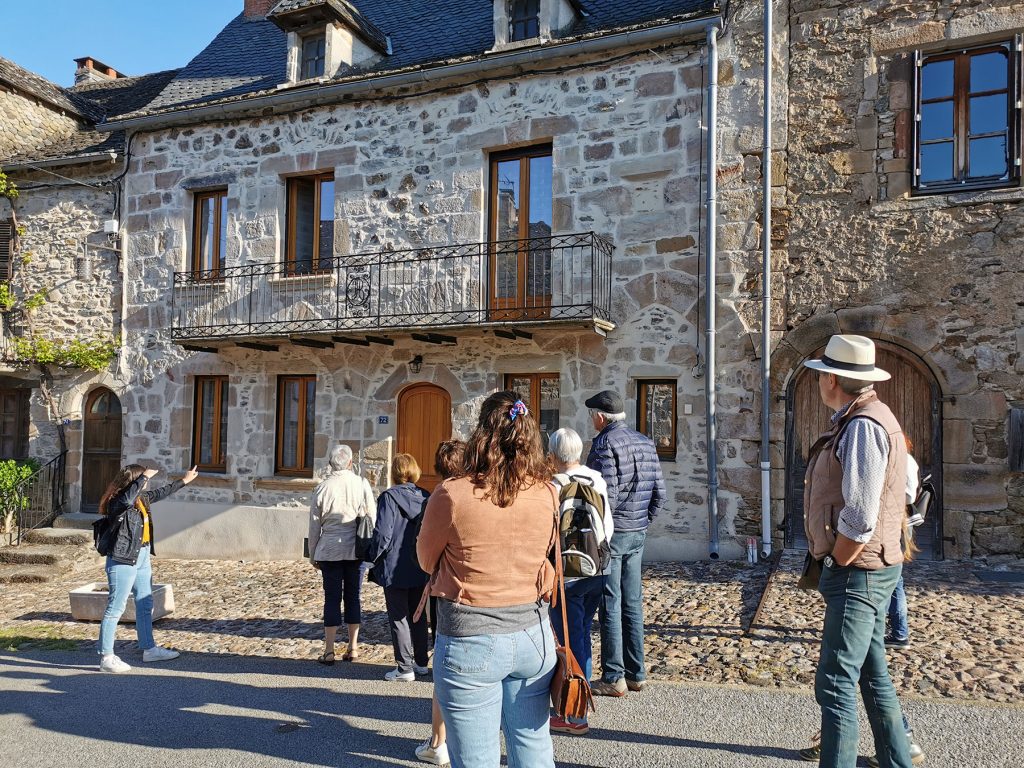 Follow the guide
Let yourself be told the story of the bastides of Aveyron. Of Villeneuve à Najac, Via Villefranche-de-Rouergue, follow your guide to discover our old stones. Contemplate these villages of character, including Najac, ranked among the most beautiful in France. Immerse yourself in their history through the anecdotes delivered by your guide and feel the authentic atmosphere of these remarkable sites.

Notice to the curious! Take advantage of these guided tours, privileged moments of discovery, to ask all your questions!
As a family, explore our visit sites in a different way! In the form of games, flush out some hidden treasures and details. Follow Jules the Knight to Najac or go in search of Guillaume de Salis in the bastide town of Villefranche de Rouergue.
---
Open your ears
Want to visit independently? Let their inhabitants tell you the story of our villages! Put on your headphones and discover a dozen sound paths around Villefranche de Rouergue: Montsalès, Sainte-Croix, Salles-Courbatiès, Sanvensa… Immerse yourself in the past of these places and listen to the anecdotes of the inhabitants.