Come and celebrate the medieval heritage of Villeneuve d'Aveyron on the occasion of the medieval faërie! Shows, performances, traditional dinner… to the sound of flutes and tambourines.
Located 9 km from Villefranche-de-Rouergue, bastide of Villeneuve is a little nugget to discover. Dominating the limestone plateau of causes, it is a stage of way to Santiago de Compostela. At the heart of his Church of the Holy Sepulcher (Church of Villeneuve), you can also admire XNUMXth century murals depicting pilgrims, open your eyes!
A dip in the Middle Ages
For a weekend, immerse yourself in the time of troubadours and walkers! Ladies and gentlemen, come and admire the prowess of the knights in fights and struggles. Applaud musicians and actors to the rhythm of costume parades et shows playful. When night falls, have a merry feast as the fire jugglers set the stage ablaze.

Villeneuve's medieval festival does not seek to compete with the medieval ones of Provins or Sédan, two of the largest in France. Instead, imagine a popular festival where a festive atmosphere and sharing mingle, in all simplicity!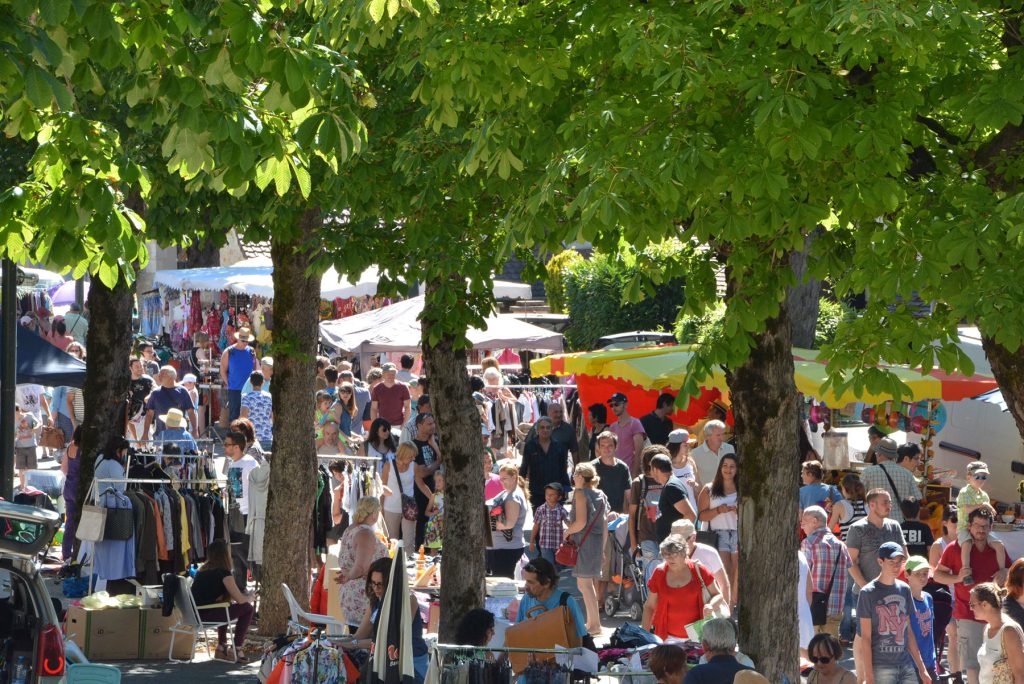 Two days of entertainment
Saturday and Sunday, all day long, stroll around the bastide and the safety of Villeneuve.
Early on Sunday morning, hunt around the stalls of the garage sale and brocante installed on the boulevards of the village.
Then make a stop at market (Villeneuve market) on the Place des Conques. Gourmets and gourmets, let yourself be tempted by fresh et producers.

After a meal at the restaurant or a picnic around Villeneuve, the afternoon will be particularly festive with street entertainment.
Around 20 p.m., some five hundred guests will feast during medieval feasts. Like lords, let yourself be served by attentive volunteers, in a remarkable heritage setting.