In the heart of the Gorges de l'Aveyron, wander the narrow streets of the medieval village of Saint Antonin Noble Val. Do not leave without taking a tour of its unmissable market and admiring the most beautiful viewpoints over the valley.
A medieval town in the heart of the Aveyron gorges
Located in the north-east of the Tarn-et-Garonne department, nestled at the bottom of this "Noble Valley", the town of Saint-Antonin-Noble-Val is dominated by the Roc d'Anglars, a majestic limestone wall, the Roc Deymié and the Pech Dax.

Born around a Benedictine abbey in the XNUMXthe century, Medieval city of Saint-Antonin is seated at confluence of the Aveyron and the Bonnette, at the exact meeting point of the three former provinces of Rouergue, Quercy and the Albigensian.

Immerse yourself in its medieval past along the streets, you will find a rich heritage : the Maison Romane, the former convent of the Génovéfains, the Maison du Roy, the Maison de l'Amour, the tanneries...
Nestled in the heart of a limestone wall
Saint-Antonin-Noble-Val benefits from a preserved environment, in the heart of green nature.
A place for exchanges and strolls
Alive all year round, the town of Saint-Antonin-Noble-Val is rich in shops, restaurants, associations and artists' studios.

Stroll through the alleys, unearth beautiful craft creations and have a drink on one of the village terraces. Place de la Halle, imagine the effervescence of the days of fairs in the Middle Ages.

But here, history lives in the present! So meet every Sunday morning to live one of the most beautiful markets in Occitania !

All along rue de la Pélisserie, from place des Tilleuls to place du Buoc, the colorful stalls will awaken your taste buds. Tasty cheeses, seasonal fruits and vegetables, local specialties, everything makes you want!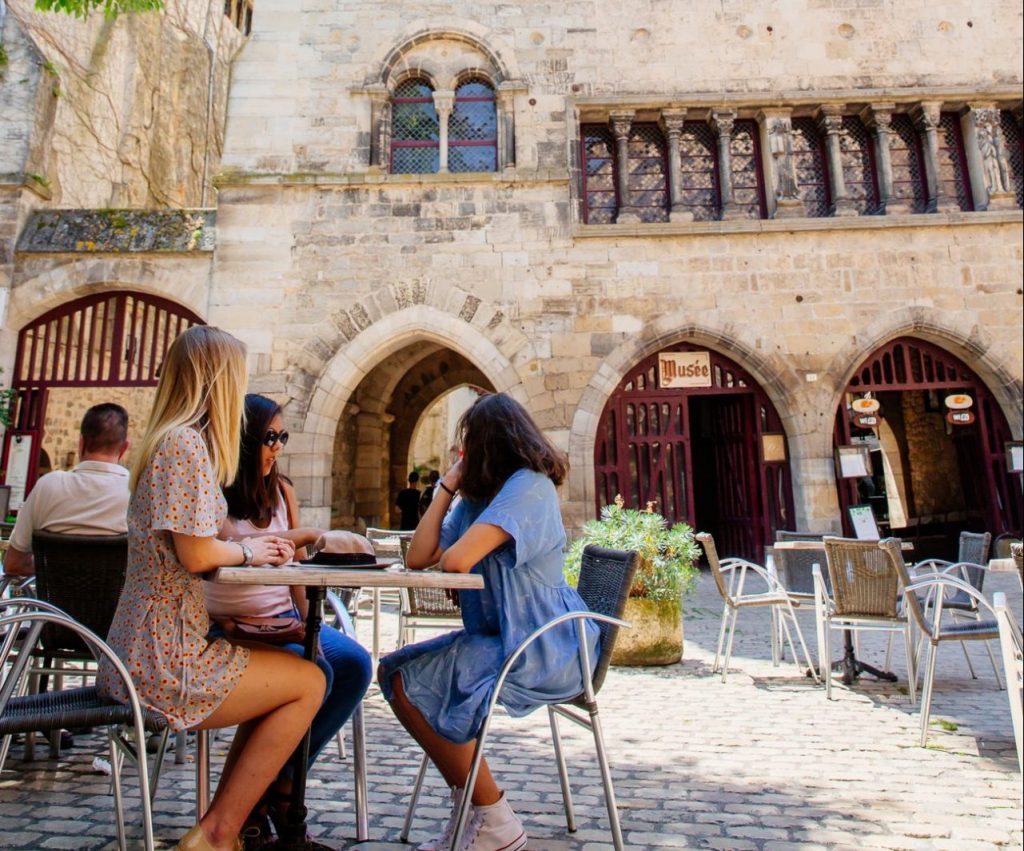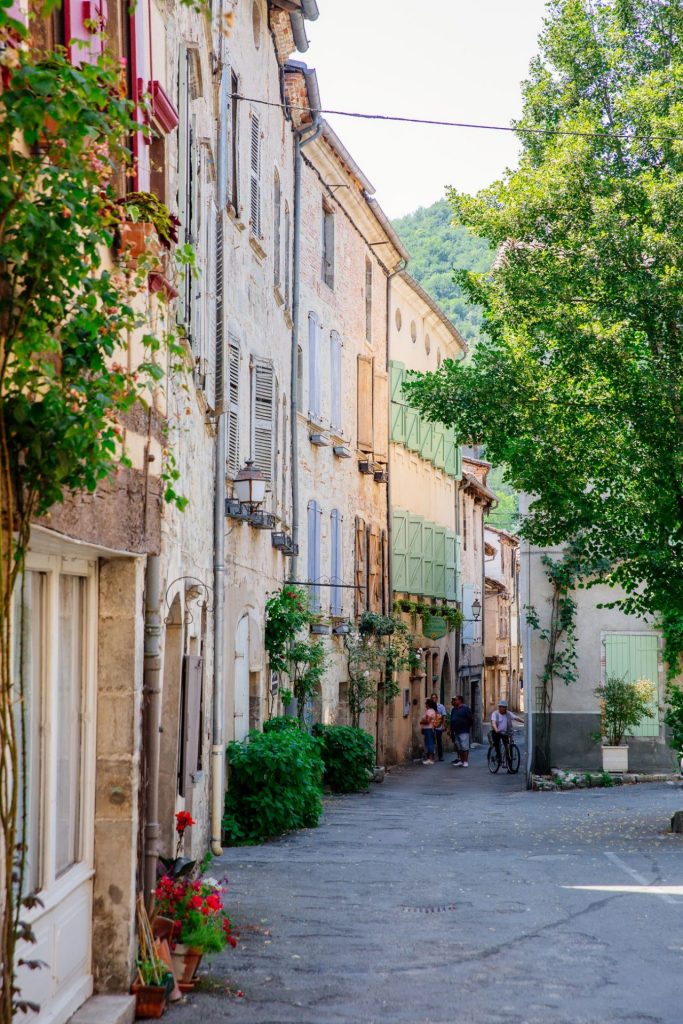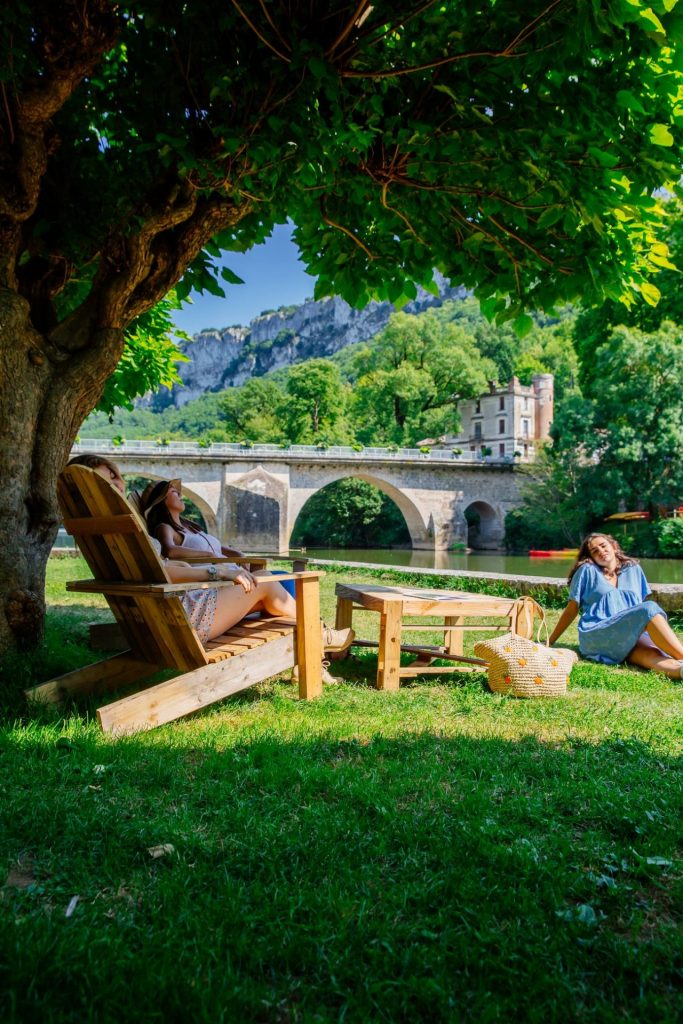 A spot for outdoor activities
Lazing time ou sports excursion ? Both !

Along the Aveyron river, choose a picnic table and decorate it with local dishes to enjoy. In the shade of the trees, let yourself be lulled by the lapping of the water and admire the colors of the cliffs in front of you.

After this lazy break, put on your sneakers and choose from a wide range of outdoor activities. Climbing, canoeing, hiking, horseback riding or cycling, experience beautiful sensations in breathtaking landscapes!

Don't forget the Bosc cave, natural curiosity thanks to its many concretions. With its brand new playground, you can spend a pleasant day with your family and have a picnic in the heart of the forest.

Don't leave without taking the cornice road and stop above the Circus of Bone, the most beautiful views over the valley are waiting for you there!