Colourful, gourmet, commercial, Albi welcomes you to an almost Italian way of life just 1 hour from Najac. Visit its Episcopal City, listed as a UNESCO World Heritage Site.
How to get there ?
From Najac : follow Laquépie to take the D922. After passing Cordes-sur-Ciel, take the D600 to Albi (about 1 hour)
A historic center with a rich heritage
Very lively, the "Old Alby" is at the heart of the activity that reigns in this city of 53 inhabitants. Inherited from Middle Ages, it offers a vast and pleasant maze to explore. Its streets are lined with half-timbered houses, shops, beautiful mansions built at the Renaissance through the trade of cake and other treasures of Albigensian heritage.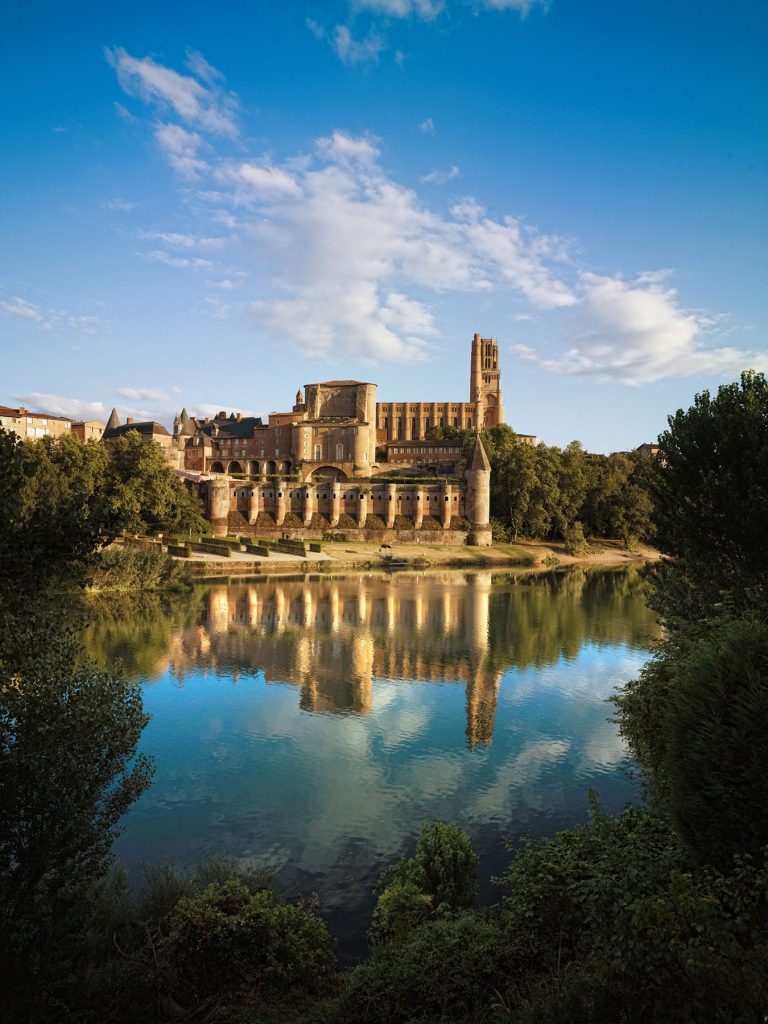 Sainte-Cécile cathedral, the object of all eyes, dominates the episcopal city and the city of Albi in a masterful way. It is a true masterpiece of southern Gothic art. Inside: a remarkable decor with the greatest " Last judgement from the Middle Ages, and the largest collection of Italian paintings produced in France at the start of the Renaissance.
Backed by the cathedral, the Berbie Palace was once home to the powerful bishops of Albi. It now houses the Toulouse-Lautrec museum, devoted to the famous painter born in Albi in 1864.
The episcopal city: emblematic heart of Albi
A world heritage jewel, the Episcopal city has retained its old appearance marked by the Old Bridge, fortifications which run along the Tarn, Berbie Palace and the mighty Sainte-Cécile cathedral, gigantic brick vessel erected above the Tarn. Immerse yourself in this place steeped in history.
Tips
Laura Miquel, hotelier in Albi gives you her tips for discovering the Grand Site Occitanie Albi, Tarn Valley.
Remarkable museums
The Toulouse-Lautrec Museum
With more than 1 early paintings, major portraits, drawings, posters and lithographs, the Toulouse-Lautrec museum in Albi watches over the largest collection in the world devoted to this famous Albigensian artist.
The Lapérouse Museum
Dedicated to the famous Albigensian navigator and explorer Jean-François de Galaup de Lapérouse, the museum retraces the story of his expedition around the world aboard the Astrolabe.
The fashion museum
At the heart of a former convent, the museum houses Dominique Miraille's private collection, ie thousands of pieces: clothing, jewellery, fashion accessories… presented in the context of thematic exhibitions.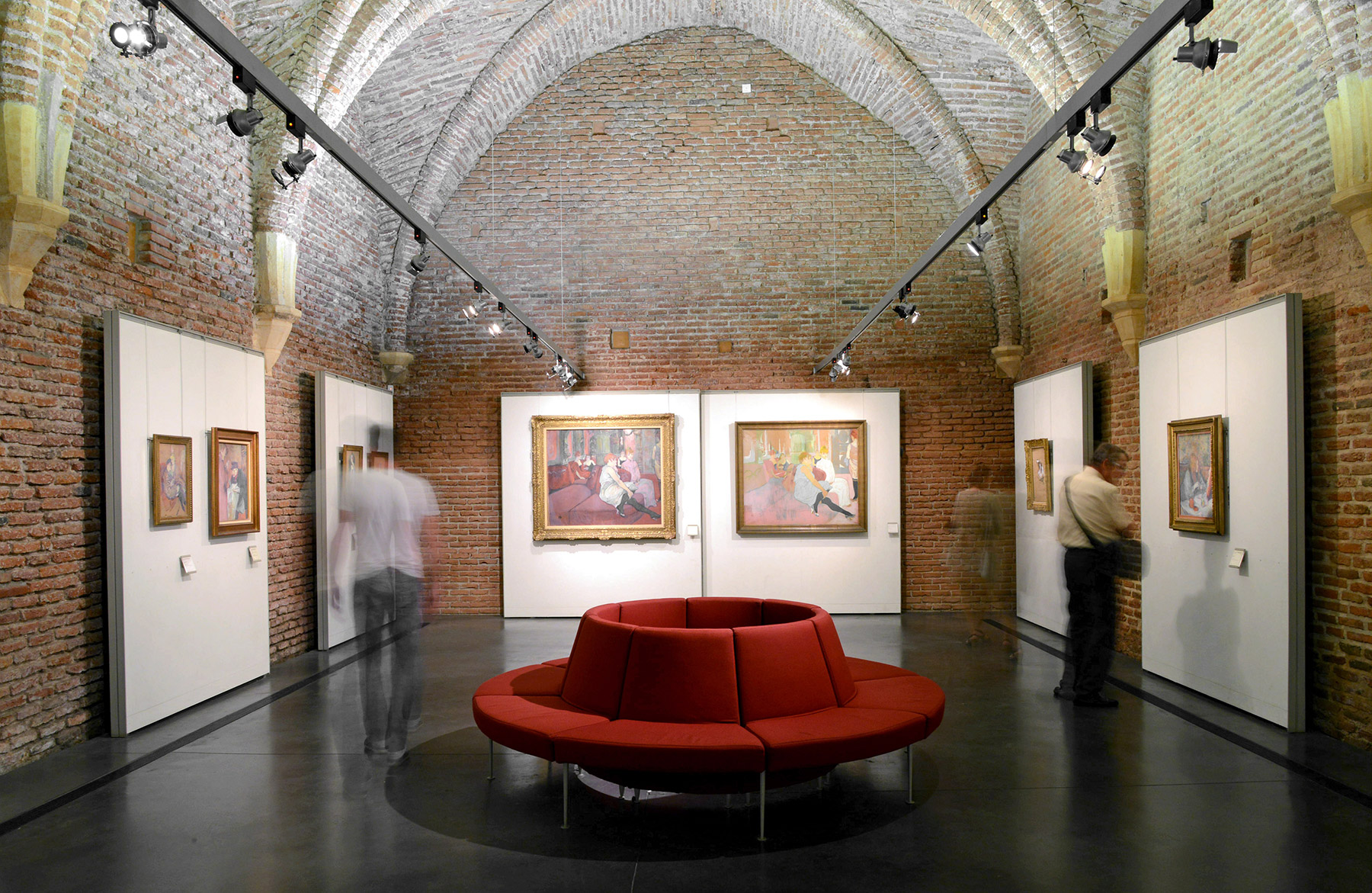 Patrice THEBAULT – CRTL Occitanie
Immerse yourself in the world of Toulouse-Lautrec
A valley with hilly landscapes
Real balcony on the Tarn river, Albi will charm you with its historic center of red bricks, its medieval houses and Renaissance hotels. During your holidays, extend your discovery of the Grand Site Occitanie by following the river Tarn.
Take a nature getaway to Ambialet peninsula, embraced by a meander of the Tarn for 3km and take a relaxing break on the Avalats squares and Trebas-les-Bains