Take in the eyes from the heights of the Lot valley. In the heart of natural sites, contemplate breathtaking panoramas.
Montsalès, perched village
Arriving in the pretty little village of Montsalès, you will quickly guess that a amazing views hides behind the stone houses. From the main square, in the shade of the plane trees, look up to admire an imposing medieval tower of the 14th century. the monument, restored by the municipality, houses a Art Gallery.
Take a few steps towards the Eternal Leap, panorama breathtaking awaits you! Facing you, the limestone slopes of the causes, dotted with oak trees. Below flows the Flaucou stream which flows into the Lot river a few kilometers away.
Continue on the path that goes down to join the road and make a 3 km loop before going back to the village.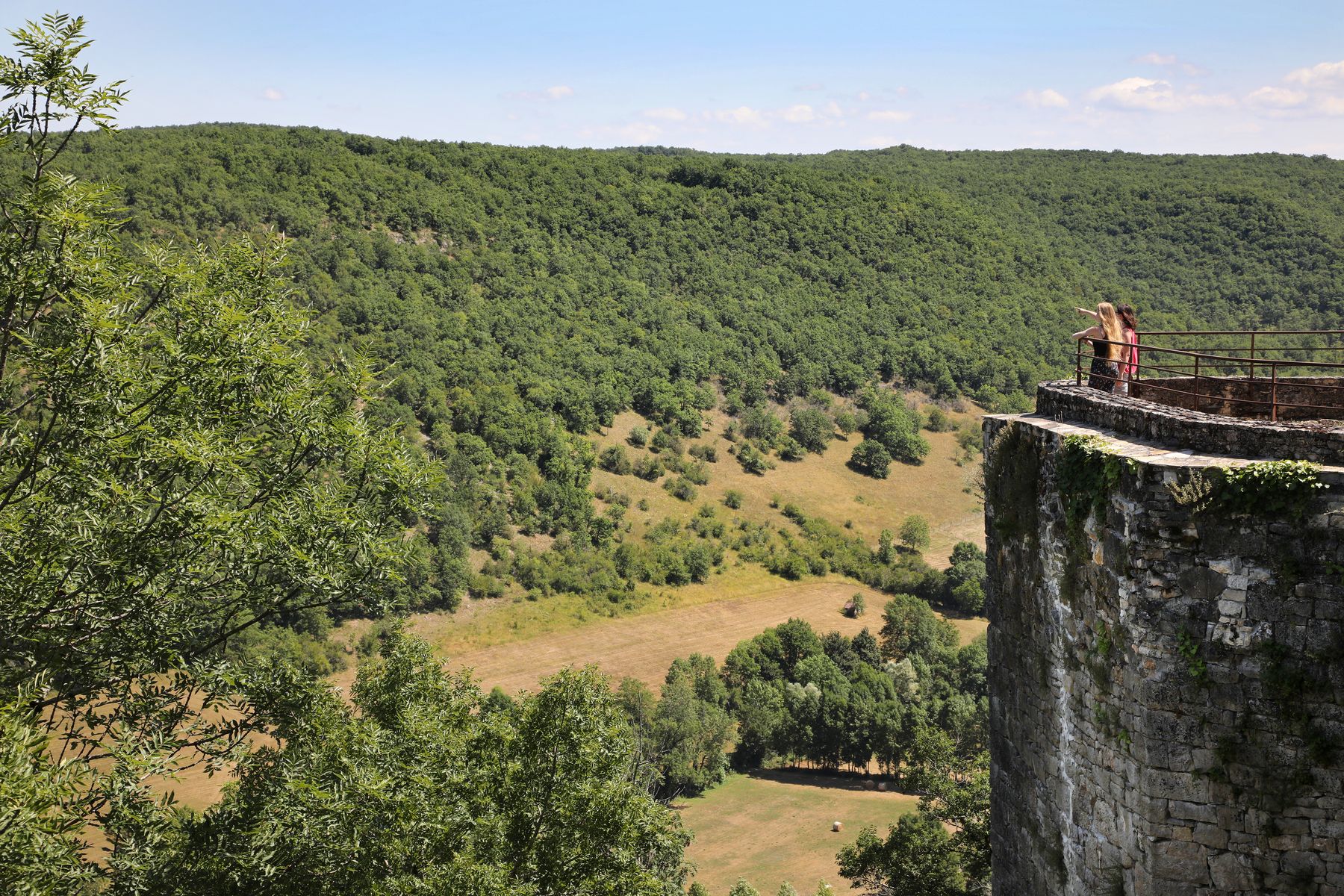 Gallery of the Tower of Montsalès
After contemplating the view from the foot of the tower, push open its doors to discover temporary exhibitions by local, regional and international artists.
Visit the gallery
Saut de la Mounine, panorama of the causse
Continue your journey to contemplate a natural Park exceptional, the Saut de la Mounine. On the high cliffs, overlook the vallée and the meanders of the Lot. Observe the nature surrounding, the colors of the causes and the green tones of the fields. Listen carefully for the sound of water from the river some 150 meters below and savor the calm of the heights. You might be surprised by the flight of a paraglider a few meters away.
To get there, take the direction of Saujac.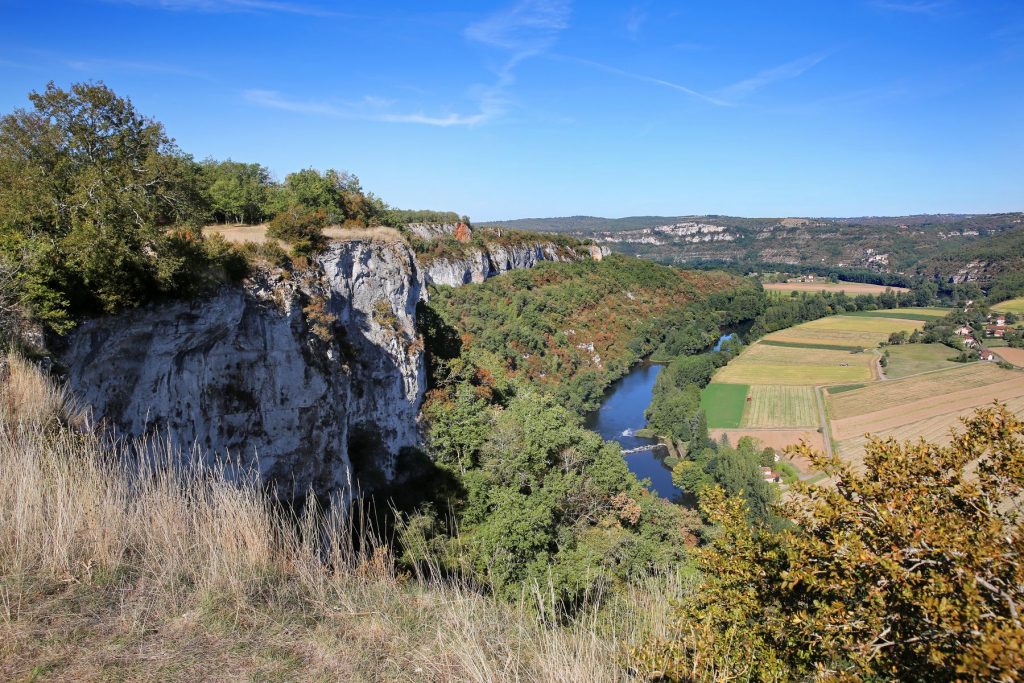 Belgian Cross
Take the time to push your way to the Croix des Belges. Erected in commemoration of the exodus of Belgian families in May 1940, the original cross has been replaced by an oxidized steel cross made by local craftsmen. The monument dominates the wide valley, the landscape that surrounds it is striking.
Would you like a hike from this beautiful viewpoint? A loop takes you to the village of Saujac, in the valley. You will walk along the cliff and its panoramas while observing its rich fauna and flora.