Contemplate the perched village of Najac from the most beautiful viewpoints! Admire the fortress overlooking the wild nature of the Aveyron gorges and its verdant forest. We give you here the best photo spots of Najac!
Discover one of the Most Beautiful Villages of France from breathtaking vantage points. Take out your camera to bring back your best holiday memories.
In addition to the viewpoints over Najac, be sure to visit the highest belvedere, the keep of the fortress!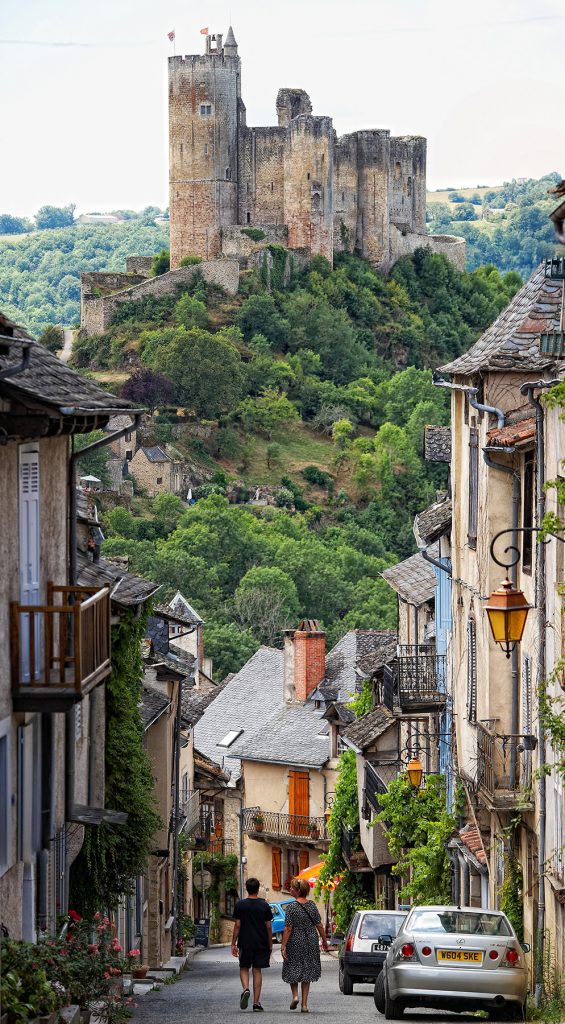 Viewpoints near the village
A few hundred meters from the village, La Planquette will be your ideal picnic spot to contemplate the village. Coming from St André de Najac by the D239 stop at the car park, located on the left.


Coming from La Fouillade via the D39, at the Najac entrance sign. Make a quick stop on your right to take a nice shot of the village between the oak leaves.


Take a few steps in Najac, from the top of rue du Barriou, contemplate the long main street that stretches to the fortress. The charming medieval houses offer you a beautiful setting around the fortified castle.


Change viewpoint from the station or at Planol after the cemetery. You will feel small facing the cliff crowned with its fortress.

A little further…
During a walk or hike, explore the surroundings of the village in the heart of the Aveyron gorges. We give you some clues to find other exceptional panoramas! Take out the road map or the GPS and go…
At Bastit
At the Puech d'Auzou panel
At the sign Les Résilios
At a place called Cournayres before the shed
On the D47 at the panorama car park
Above La Lanteyrie
Before La Roque in front of the cross
Share your best photos with us on Instagram