Imagine yourself back 5 years by visiting the prehistoric cave of Foissac, a natural and archaeological jewel of Aveyron. Admire the footprints, objects and graves left by our ancestors.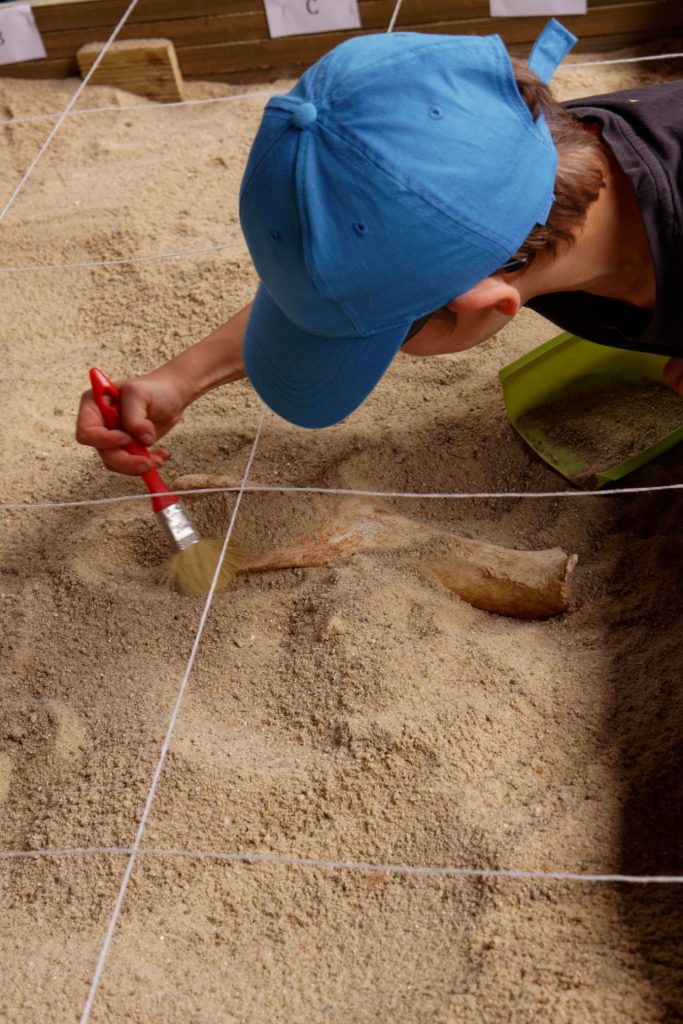 An exceptional natural site
Located on the edge of the Causses du Quercy and Rouergue, between Figeac and Villefranche-de-Rouergue, the cave of Foissac is a real underground natural museum. Discovered in 1965 and opened to the public in 1973, it offers a visitable part isolated from the other galleries by impenetrable scree. Within it, flows a river that finds itself in the open air several kilometers further, at the level of the Lot valley.
For millennia, the slowly filtering water brought the limestone loaded with natural pigments and chiselled wonders with graceful shapes and soft colors, ranging from pure white to ocher, gray and pink hues. Marvel at these dazzling works of art sculpted by nature.
Traces of human occupation
For a little over an hour, follow the guide and discover some notions of geology, mineralogy and archeology, essential to understand the site, classified as a Historic Monument since 1978, and to appreciate all its splendour.
Stalactites or stalagmites? Young and old children will be delighted to find the answer.
Like an explorer, keep your eyes open to contemplate the many traces of human and animal occupation. Bones of reindeer, rhinoceros, mammoths, lions and bears testify to a rich fauna that has partly disappeared. During your visit, a touching discovery awaits you, that of an imprint of a child's foot on the clay, which is now protected by a thin film of calcite.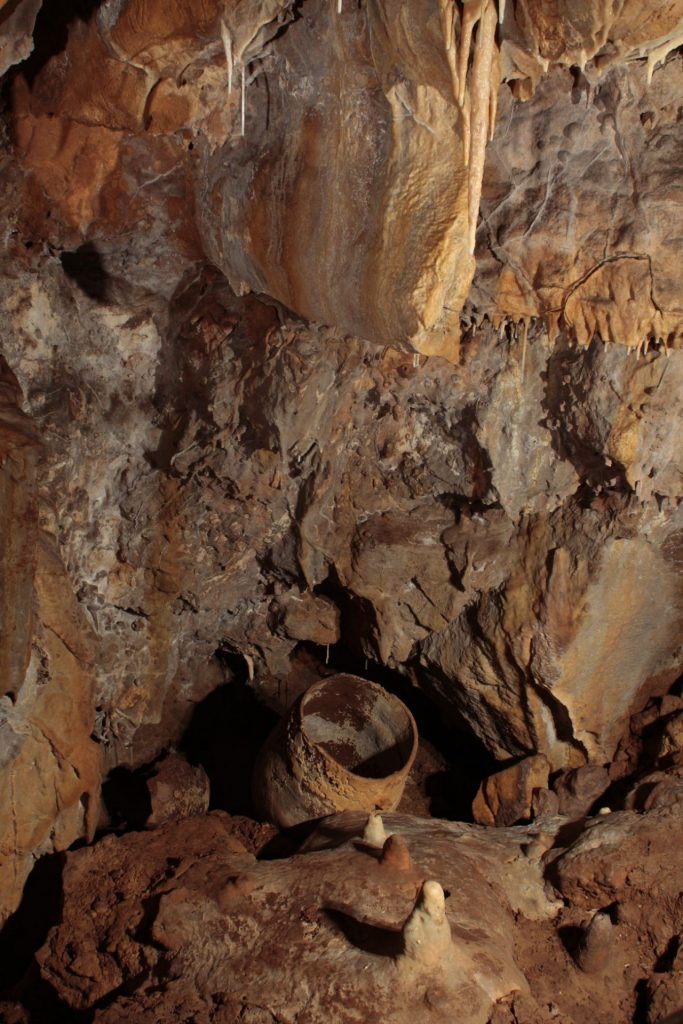 A fun and educational museum
Opposite the entrance, a small museum serves as a complement to the visit to the cave. Hosting temporary exhibitions, it is a privileged place to discover the parietal art of the galleries not accessible to visitors.
The collections of archaeological objects taken from the cave during excavations and fortuitous discoveries are presented there. Among them, we can cite several achievements of the inhabitants of the Chalcolithic in stone, bone, wood or terracotta as well as a variety of tools, copper beads and arrowheads.
Un prehistoric park also stages in its natural environment the habitat of the first men of Aveyron and the beginnings of hunting, breeding and agriculture.
A veritable underground museum, visiting the site is now a real treat for the eyes and offers a great history lesson for young and old.
Prepare your visit
| Opening hours from October 01 to October 31, 2022 | |
| --- | --- |
| Monday | Open from 14 a.m. to 17 p.m. |
| Tuesday | Open from 14 a.m. to 17 p.m. |
| Wednesday | Open from 14 a.m. to 17 p.m. |
| Thursday | Open from 14 a.m. to 17 p.m. |
| Friday | Open from 14 a.m. to 17 p.m. |
| Sunday | Open from 14 a.m. to 17 p.m. |
| Prices | Min. | Max. |
| --- | --- | --- |
| Individual adult | 11.5 € | 11.5 € |
| Individual child – from 3 to 12 years old | 7.5 € | 7.5 € |
| Individual adult self-guided tour – Aveyron Ambassadors | 9.5 € | 9.5 € |