Our good resolution for this month of January? Treat yourself to a hiking weekend! After the holidays, a breath of fresh air in the middle of nature will do the whole family a lot of good!
Despite the January cold, it is sunny this weekend. Perfect for enjoying the pure air of Aveyron! Hiking shoes, a backpack and off you go for a weekend in the countryside.
We love the department for its variety of small landscapes. After having explored the green gorges of Aveyron around Najac, the rougier of Marcillac and its vines and the plateau of Lévézou, we choose this time the causse landscapes around Martiel and Villeneuve d'Aveyron.
First day: first hike!
Around Lake Bannac: nature at your fingertips
With all my little tribe, we arrive at the edge of the lake at the beginning of the afternoon. Barely parked, the children are already running on a pretty path dressed in fallen leaves in the fall.
We start our 4,5 km circuit towards the hamlet of Fontaynous. At the edge of the lake, by being discreet, we are lucky enough to see a big white bird ! This long-tailed bird amazes us. This is a great egret, a species that is used to fishing in the lake.
While crossing the hamlet, we observe a wash recently restored and a old castle. Time seems suspended in this calm environment where we only hear the sound of birds. Besides, a green woodpecker must be watching us, if I recognize this singular sound of drumming! I make a sign to the children to lend an ear, they run with a puzzled air.
We continue our exploration on a small path that follows the contours of the lake. Several small promontories form viewpoints on the nature that surrounds us. A duck family passes in front of us, mallards!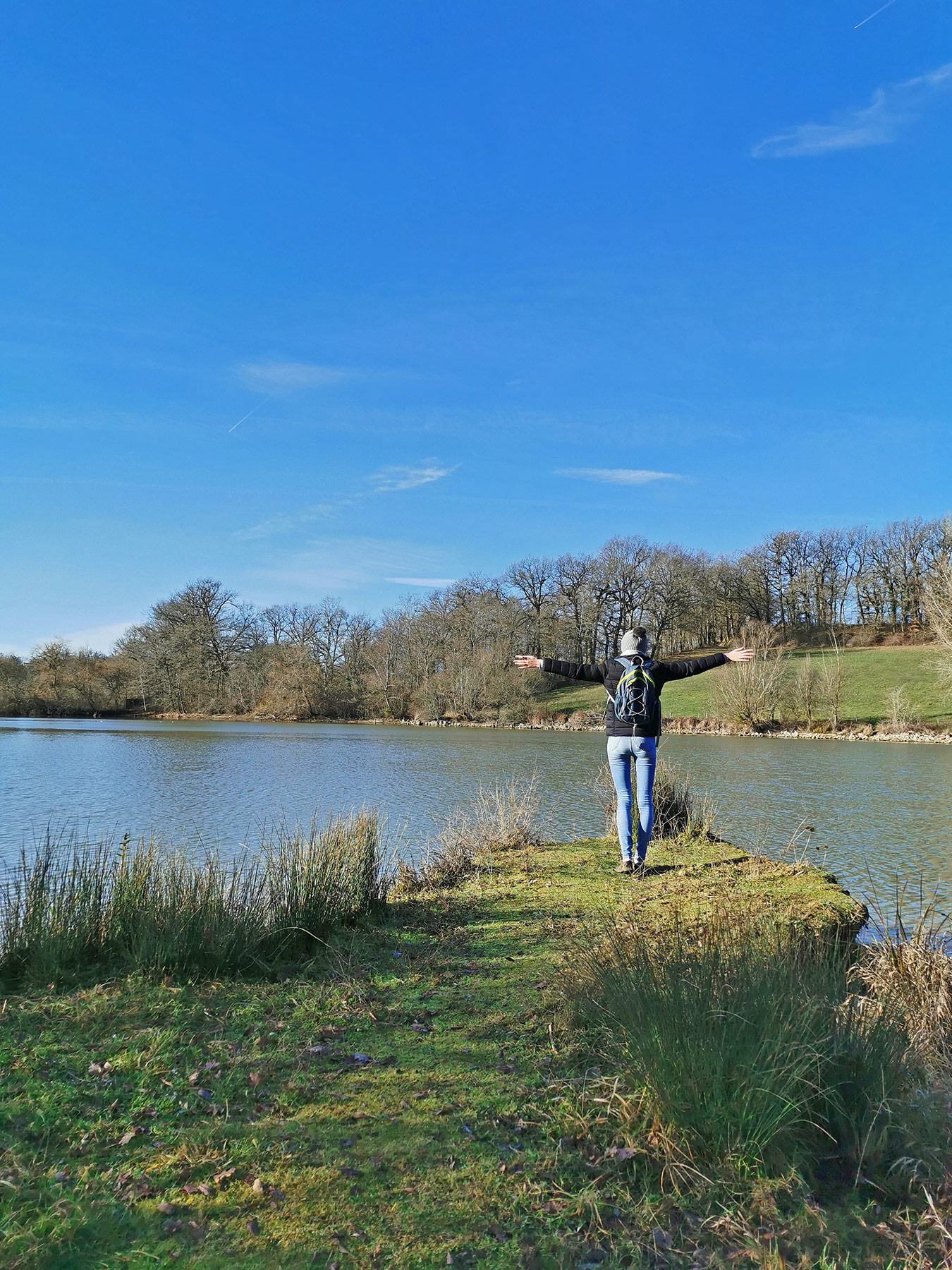 A moment later, a heron passes over our heads, then two… Then three! Alerted by our arrival, whole groups fly into the air. We feel privileged in front of this nature which offers itself in spectacle!
We are just arriving at an observation post. The children take out their binoculars to observe this bird broom who come and go around us. This moment will remain engraved in our heads!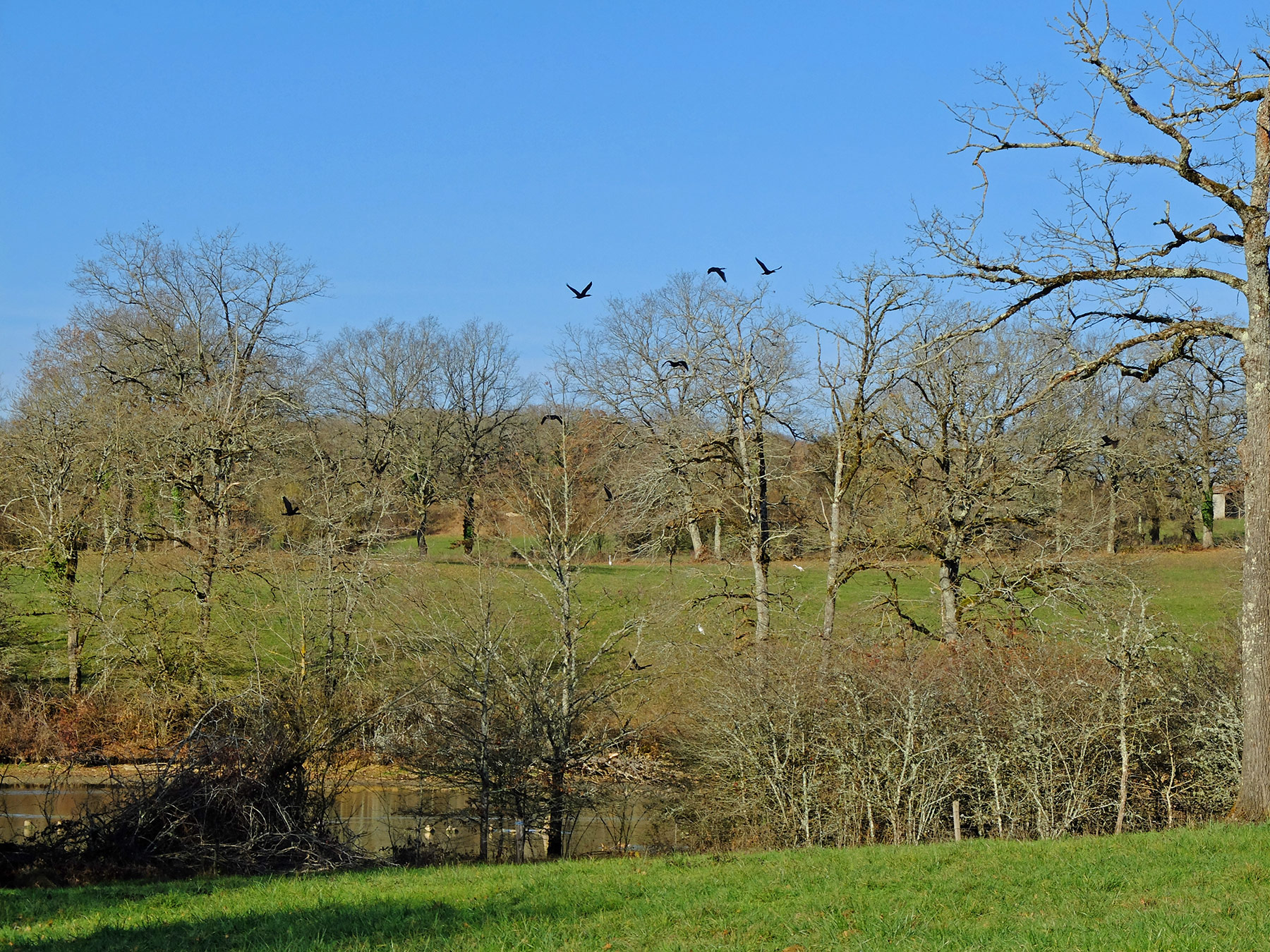 After this walk, we reach our gite Clos du Trep, a pretty stone building that will be perfect for our family weekend. Tonight it will be warm board games and a good night's sleep.
Second day: discovery of the terroir
Visit of a truffle
We have booked a rather unusual visit at 10 a.m.: the visit to a truffle. Arrived on site, we are warmly welcomed by Marie-France and her dog Nouchka. Marie-France gives us all the secrets of the scams. This mushroom is really mysterious, difficult to find it, even in a truffle! Nouchka is the specialist in finding them! The female dog makes us a demonstration of his unparalleled flair. She finds all the truffles that Marie-France has hidden on the ground!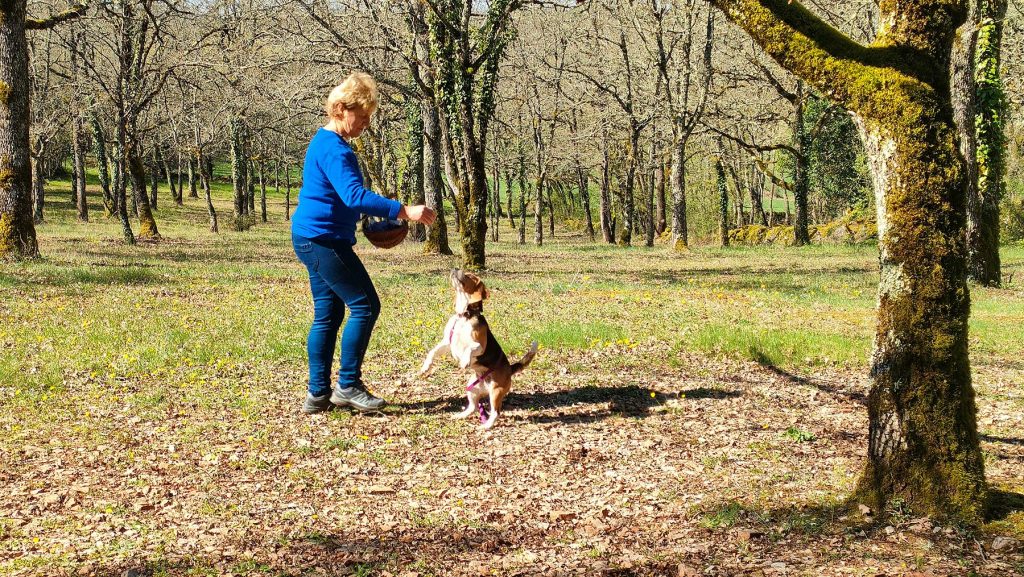 Exploration of dolmens
To end the weekend, we will explore a patrimoine cache of the territory: the dolmens of the Bois de Galtier. We enter a wood of oaks in which children like to invent stories worthy of fairy tales. Very quickly, we unearth a first dolmen then a second and a third. Children are amazed by its singular constructions which awaken their imagination. After brief historical explanations, they frolic in this wonderful nature and peaceful.

I believe that the return by car will be under the sign of a siesta for them!